Oh happy day!!! This one will make you pumped up for the week, at least if you're a 80's/90's child.
'The tennis ball-sized rubber or foam collectible bouncing balls with horrendous faces and designs', the 80's classics and everyone beloved Madballs are making a comeback! We were already excited when Mondo announced pre-orders for a a first series of figures (see HERE) What we weren't expecting was a full re-launch with a new series and consumer products and even a a series of animated shorts to go with the release, as American Greetings and Master Toy are partnering up for this.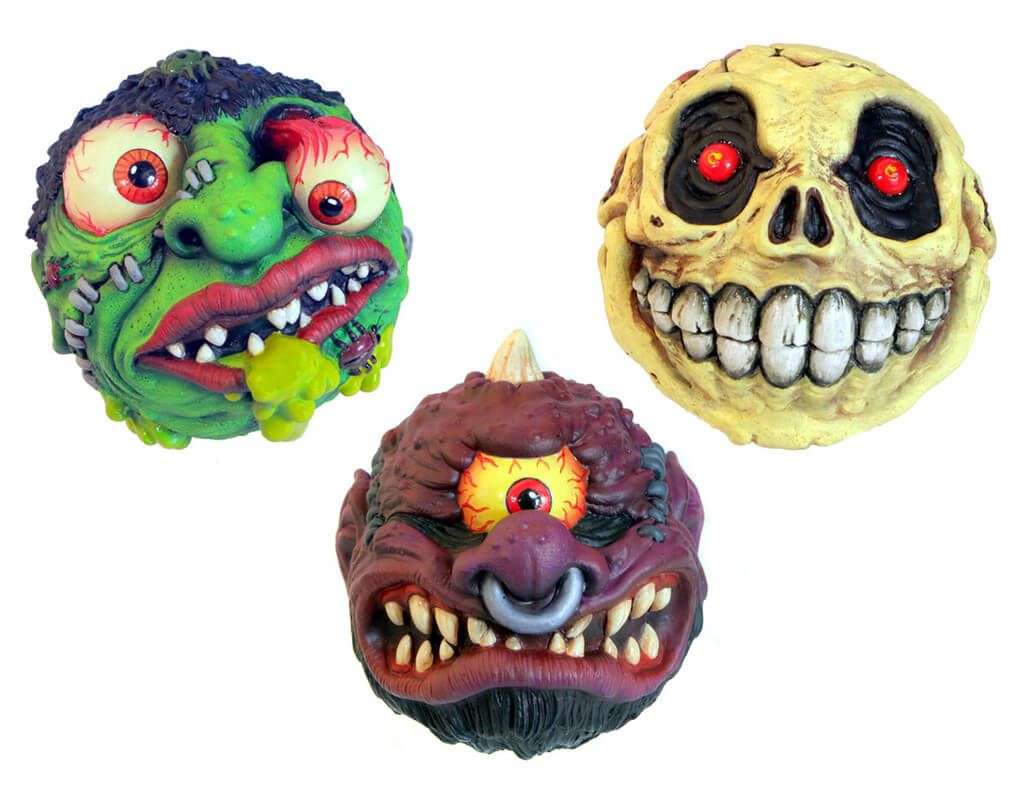 As we can tell from American Greetings press release they already secured a number of licensees to support its consumer product program. And guess what? "Madballs' new partners include Kidrobot for vinyl figures, collectibles, soft foam balls and limited editions items for this holiday season'. Confirmed by Frank Kozik himself on his Facebook page:
"FINALLY I can talk about this. One of the first things I wanted to do over at Kidrobot was get this license..we got it, we hire James Groman to do new illustrations and approve the new sculpts etc. Going to be releasing 3″ vinyl versions, big squishy foam ones and keychains to start. ALL NEW SCULPTS based on Gromans work."
We guess it couldn't get better than this, James Groman, the original Madballs illustrator in on board to do new illustrations and approve sculpts. That means new figures with the same original feel and look!
We are sorry if this post will keep you up all night, but we're just as excited. MADBALLS are returning! Repeat, MADBALLS are returning!
*info lifted from Frank's & horror.com & American Greetings