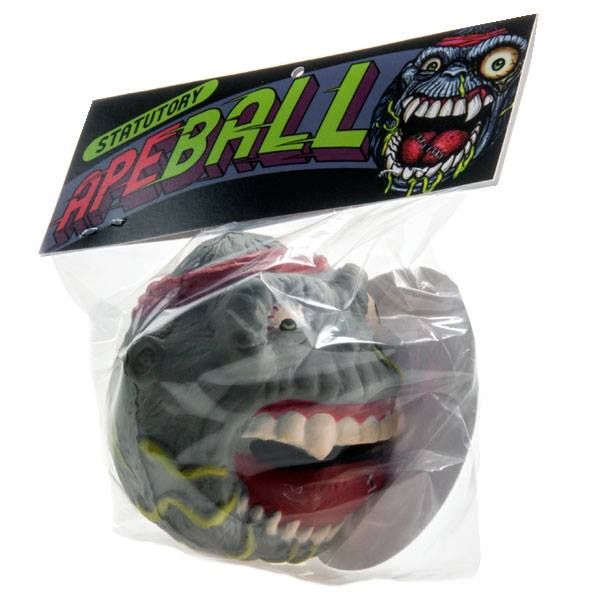 Are you young enough to remember the 80s? Are you old enough to enjoy absolutely nuts music?
Well I fall into one and a half of those categories.
One of my favourite bands, The Black Dahlia Murder, have just made christmas come early by making available for Pre-Order their own take on the 80s classic Madballs, with the 'Statutory Apeball'.
I'm stoked to see a great band crossover and drop something into the toy world! Some might recall Kirk Hammett's (Metallica) affiliations with Pushead and Secret Base. In my books, Metal + Toy = Win.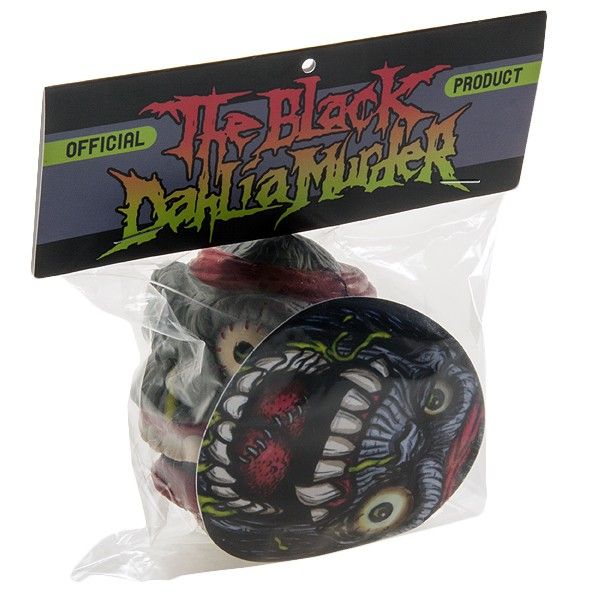 The Black Dahlia Murder pays tribute to one of their favorite gross & freaky toys of the 80's with the Statutory Apeball. Now you can own the disembodied head of their mascot, the Statutory Ape. What to do with it? Who cares! Throw it, slam it, squish it, bother your mom!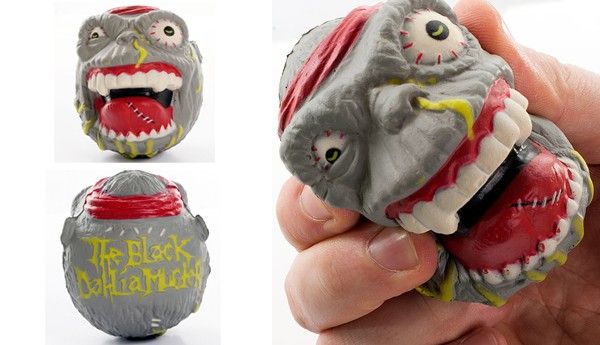 Statutory Apeball splats in at approximately 3 in x 3 in and is made of soft foam.
It comes clear packaged with a free sticker and a dope header card with artwork of the band's mascot and the The Black Dahlia Murder logo on the flip-side.
Limited to just 500 pieces!
Shipping is expected on or around December 3rd 2013.
Check out the Statutory Apeball on the indiemerchstore.com for an extra saving on orders this Black Friday sale weekend with the code: BLKFRDY13

"Gross for one, gross for all"
[youtube url="http://www.youtube.com/watch?v=yvfYcZ8GAVM"]