We finally get to see Kidrobot collaboration with the old skool American Greetings MADBALLS! Minus Frank Kozik we get a glorious shot of a few of the MADBALLS. We bet all the collectors whining about Kidrobot licensed products bite their tongues this time. This one will make you pumped up for the week, at least if you're a 80's/90's child. So Frank models the classic foam soft MADBALLS. Will we soon see the MADBALLS Kidrobot Mascot BOT HEAD and the vinyl version BLINDBOX series soon?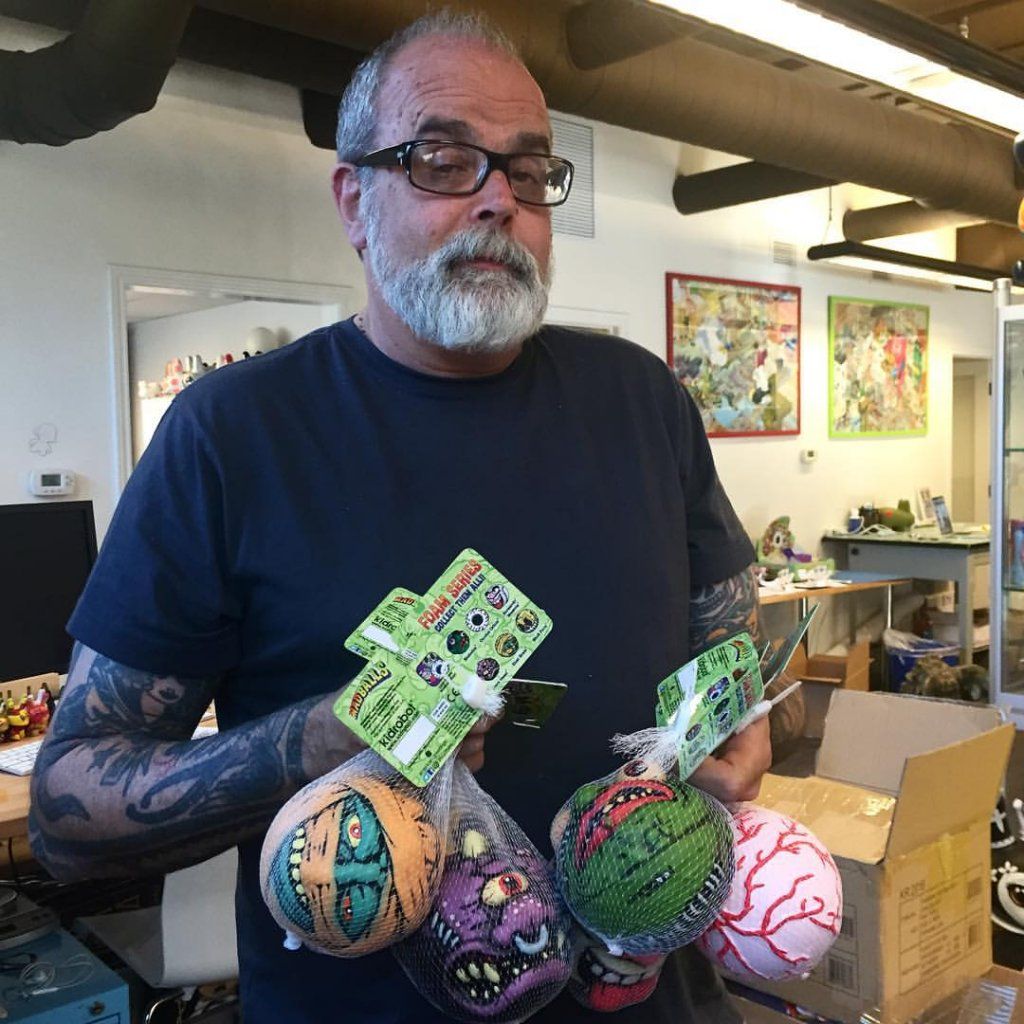 "Madballs' new partners include Kidrobot for vinyl figures, collectibles, soft foam balls and limited editions items for this holiday season'. Confirmed by Frank Kozik himself on his Facebook page:

"FINALLY I can talk about this. One of the first things I wanted to do over at Kidrobot was get this license..we got it, we hire James Groman to do new illustrations and approve the new sculpts etc. Going to be releasing 3? vinyl versions, big squishy foam ones and keychains to start. ALL NEW SCULPTS based on Gromans work."

We guess it couldn't get better than this, James Groman, the original Madballs illustrator in on board to do new illustrations and approve sculpts. That means new figures with the same original feel and look!
[youtube_advanced url="https://youtu.be/-11icVvTdbQ" theme="light"]
The only online retailer for now taking pre-orders are http://theblackspot.pt/ and https://www.mindzai.com/ which have a estimated release around late December.
Stay tuned for the offical news from https://www.kidrobot.com/.