Clutter and Luke Chueh x Unbox Industries join the Kickstarter game and within 14 hours of launch already surpassed the target goal with 26 days to spare! no surprise right? We too at TTC back the project and now pleased that the project has reached the first stretch goal! let Luke explain with the video below.
Is that a human skull inside that bear head?!? Yes, it is!
Artist & creator Luke Chueh — known for his parody-laden paintings & designer toys — presents a project very near and dear to his heart: Dissected.
Proving that Luke's iconic anthropomorphic bear character is more human than we previously thought, this vinyl sculpture measures 6″ [t] × 6″ [w] × 5½" [d] and will be factory painted to approximate Luke's original "Anthropomorphized" painting.
To bring this piece to fruition, Luke enlisted Clutter Magazine, a 10 year veteran of the designer toy world, and Unbox Industries, a skilled and reputable producer of vinyl toys.
We've all put countless hours into this project already but can't complete it without you. We really think you'll love it as much as we do.
Thanks for your support,
— Luke, the Clutter family, and Unbox's team.
"Because of your amazing support, we've unlocked the BLOOD POOL stretch goal! THANK YOU! If you'd like to get one of these amazing add ons with your reward"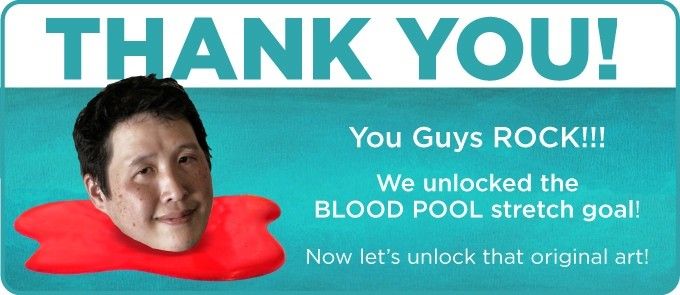 Check out what all the fuss is about on the official Kickstarter page http://kck.st/1c8lEwq Kickstarter will end . fingers crossed more stretch goals will be unlocked.
Direct link to Kicstarter page HERE.
Find Luke via Instagram, facebook  and Twitter.
(info lifted from cluttermagazine.com x Kickstarter)