Mondo Tees have teamed up with Sir Mitchell to release Lil' Mikey, based on Mitchell's art series Just Like Us. Lil' Mikey, as you've probably already guessed is a take on Michelangelo from Teenage Mutant Ninja Turtles.
[frame align="center"]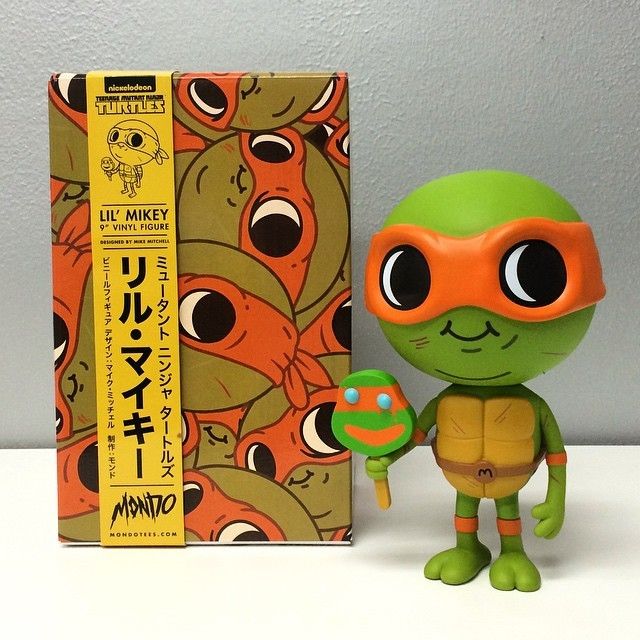 [/frame]
This 9inch figure features an articulated head, and accurate TMNT ice cream on a popsicle stick. Priced at $85/£55. Unfortunately Lil' Mikey is now sold out. However, if you're attending MondoCon (Texas in October), there is an exclusive Lil' Mikey variant available to purchase.
[frame align="center"]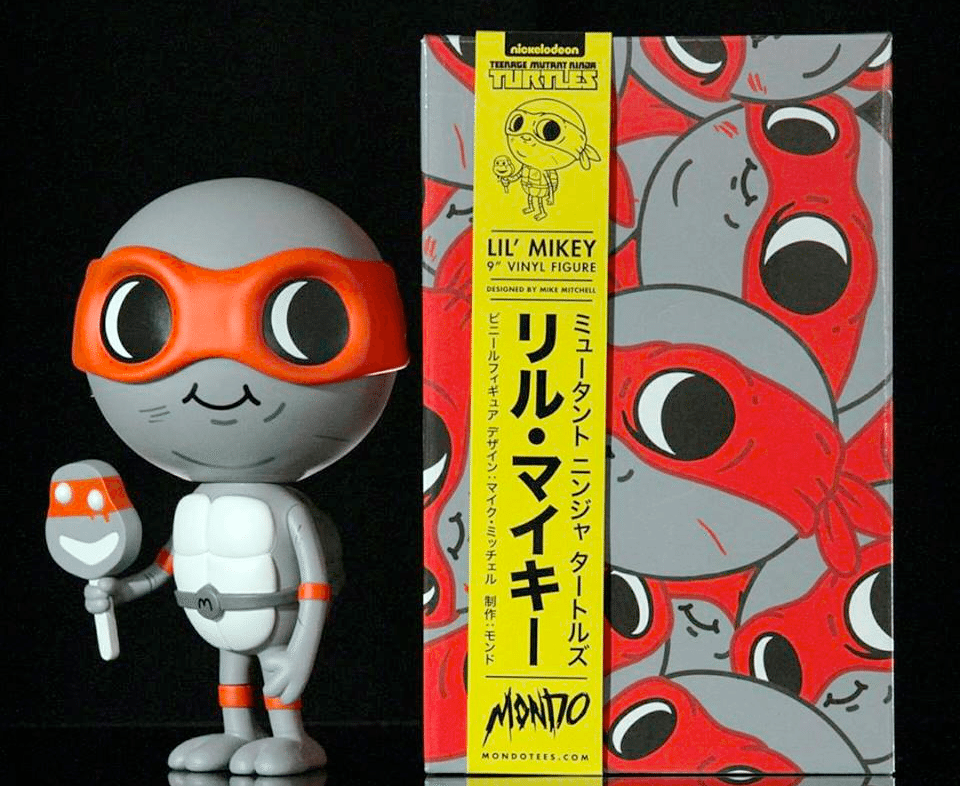 [/frame]
They've really captured the original art by Sir Mitchell, which we love. Well, we love anything TMNT related.
[frame align="center"]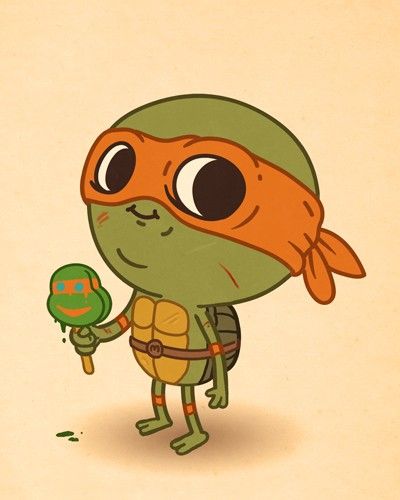 [/frame]