Preparations under way for STGCC 2017 and Carlo Cacho aka Wetworks is working around the clock to bring collectors a number of exclusive releases, especially for STGCC 2017 10th Anniversary. First set are these custom Kurobokan soft vinyl"Offsprings" get Carlo's touch, you might think he's used an air brush but all he's used is spray can's! Ha, talk about making it harder for himself. Lucky someone has just sponsored Carlo with an all new Airbrush machine! YIPPEEEEEE. These Offsprings
These Offsprings titled "Koi" makes the have the markings of a Koi fish. Possibly the Offsprings ate too much Koi! Naughty boys.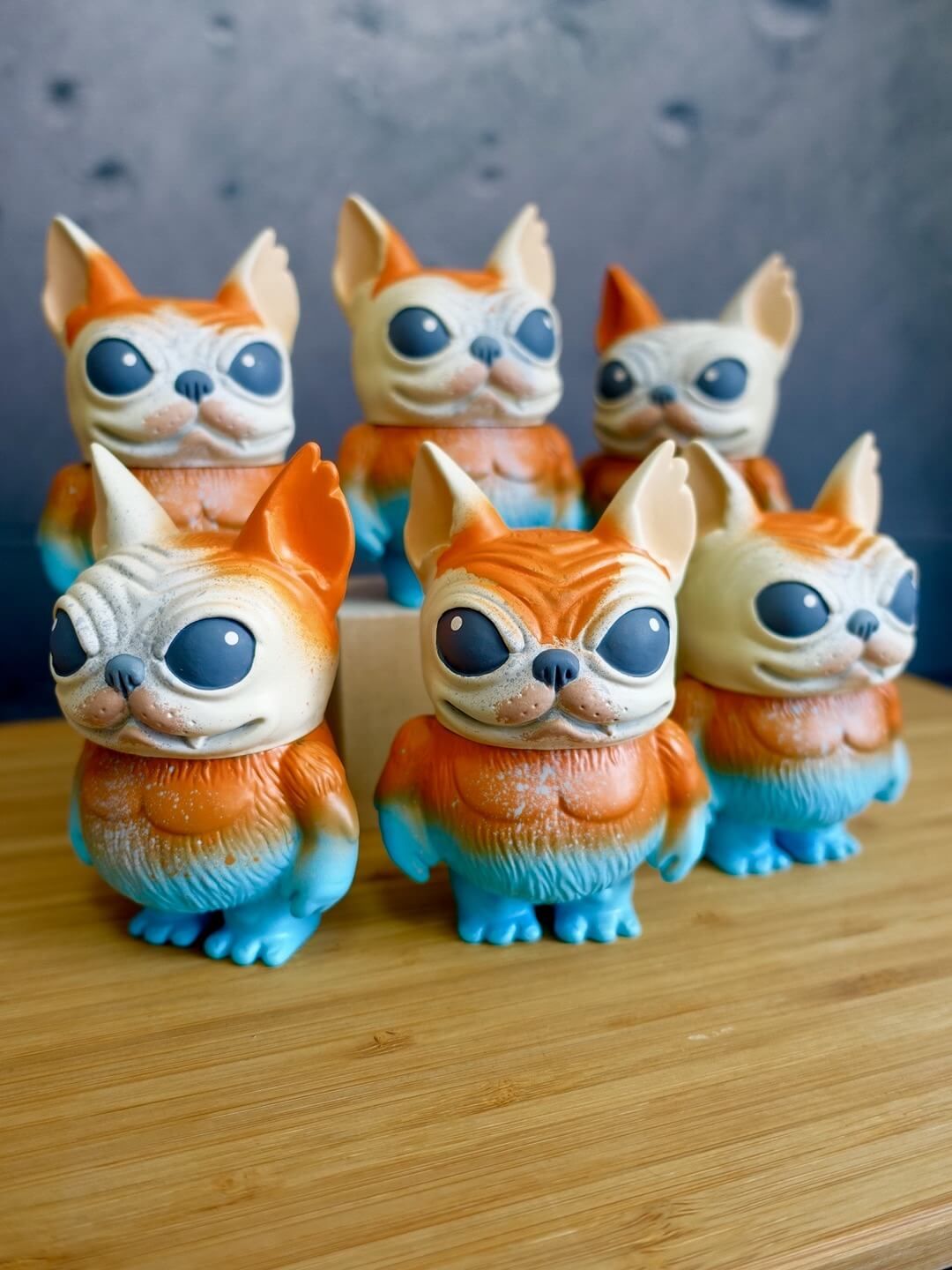 If you're lucky to be heading to STGCC 2017 you will find the Koi's at Kurobokan/ Pobber Toys booth AA104 & AA106.
Be sure to check out our Artist Spotlight Article on Wetworks HERE and you can contact him Via Facebook HERE and give him a follow on his Instagram.