The Knights of the round table have spoken once more! Fiona Ng presents to you the Knight Blooms: Starfall Edition. Armed with all-new armour, sworn to protect every loved one till their dying breath! ( ok, maybe a little far-fetched but we couldn't add the cinematic music)  TTC Artist Spotlight Fiona Ng has completed her new series with a range of all different kind of sizes of her Knight Blooms.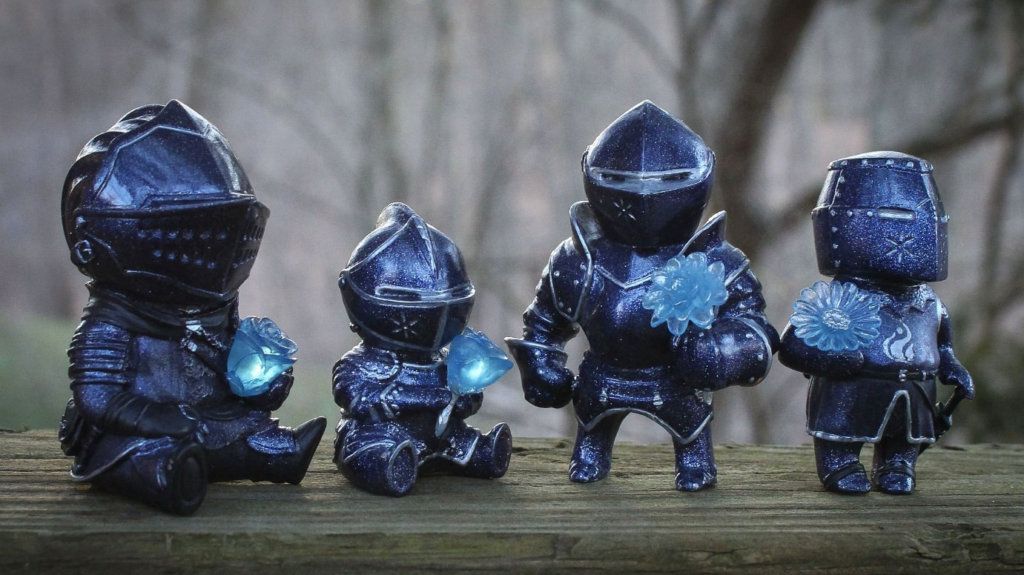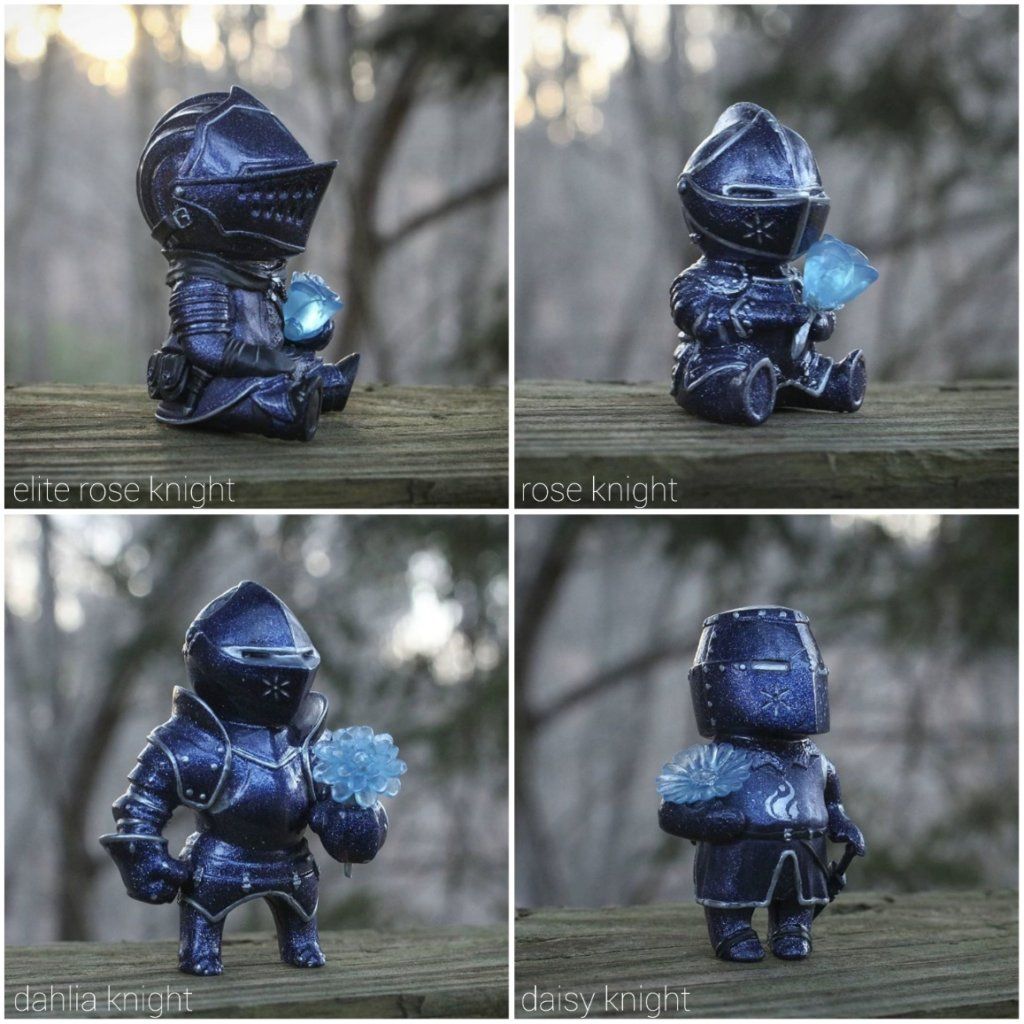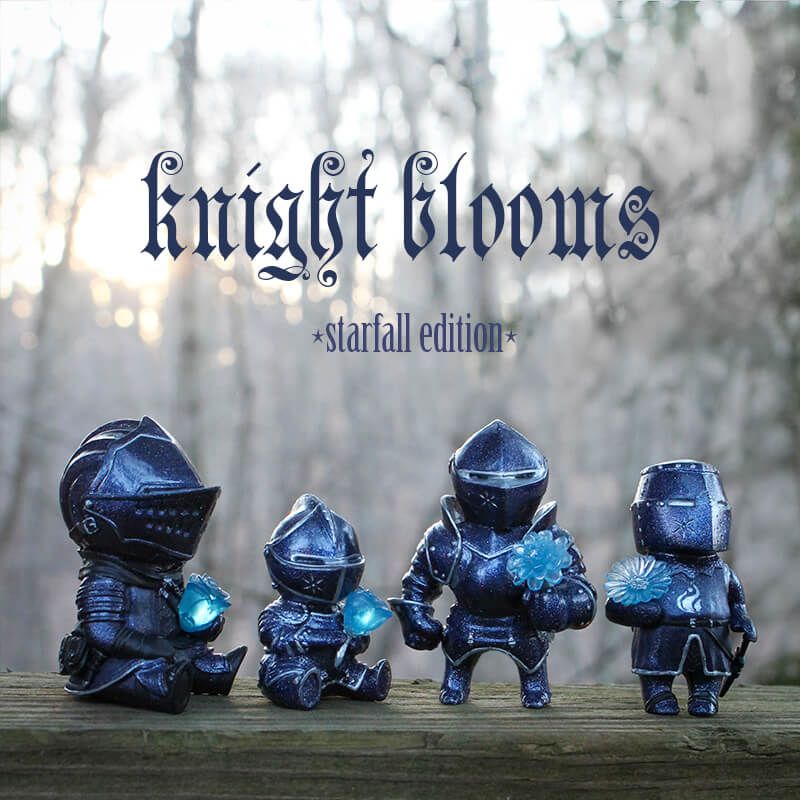 Carrying a magical flower from a mysterious garden, this little adventurer is here to accompany you on all your journeys.
Cast in resin and hand painted
Includes 1 resin flower accessory
4 designs:

Elite Rose Knight: 2.5″ ($55)
Rose Knight: 1.75″ ($40)
Dahlia Knight: 2.5″ ($45)
Daisy Knight: 2.25″ ($45)
Check out our TTC Artist Spotlight on Fiona —HERE— prepare yourself and get yourself on the waiting list if you fail to get these Knights!
If you want to get your Designer Toy news first, you should look to download our new TTC Mobile App. Designer Toy news direct to your smartphone. No dealing with social media algorithms.
You can discover at all her beautiful work via her social media at http://ngfiona.com | Facebook, Instagram, Twitter.