With the official release date coming in a matter of days for Junko Mizuno's 8 inch Kidrobot Dunny Violet Soda Lady. Arguably the most anticipated release since the new era of Kidrobot. Kidrobot San Francisco will be holding a signing and launch Party for Junko Mizuno's 8 inch Violet Soda Lady. If you're luck to be in the area you're in for a treat. When it comes to a signing and launch party Kidrobot San Francisco are well known for throwing up a party.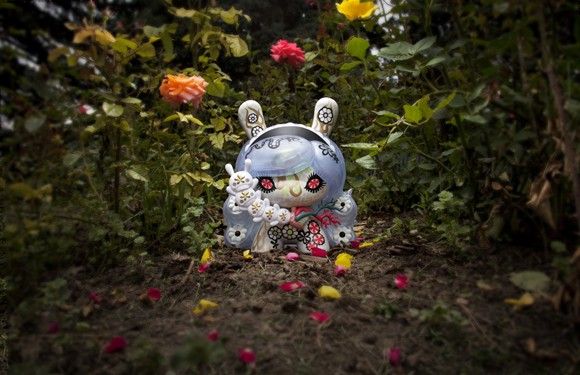 Gorgeous prints will be available for $10 at the signing and they will be raffling out 5!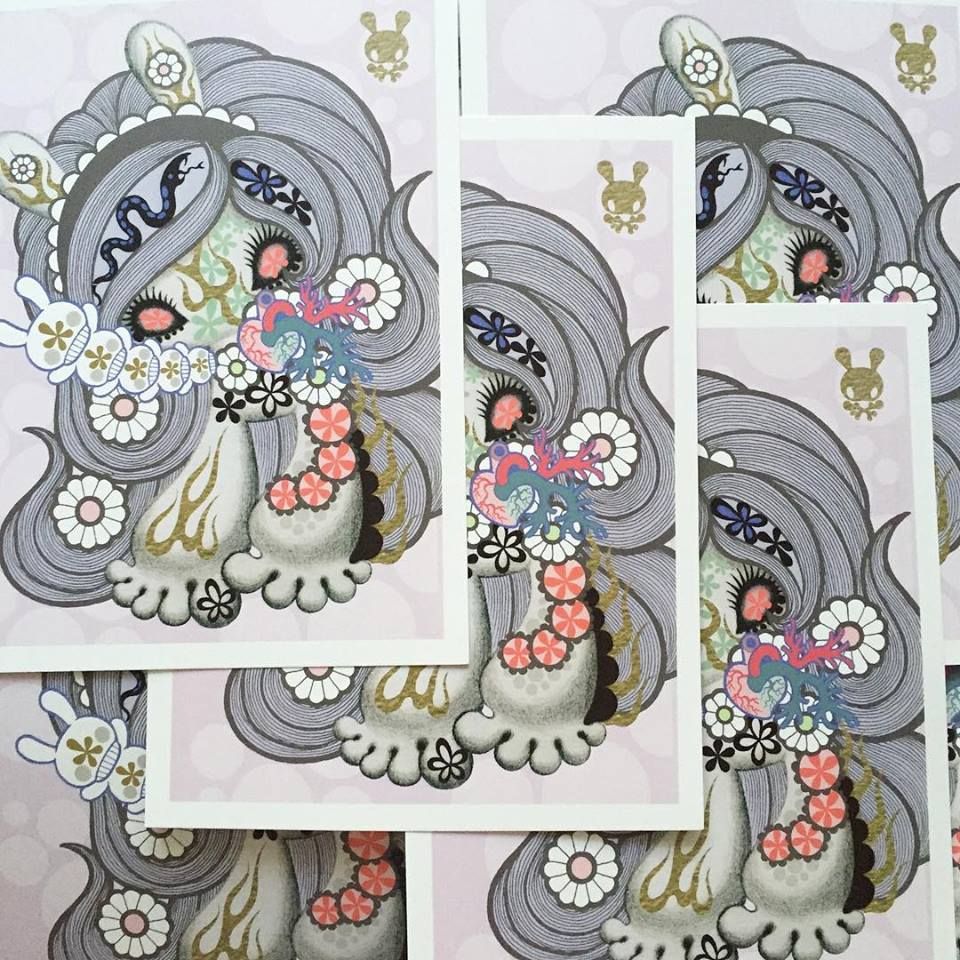 If you're like us, live so far away we have to call upon a mule get the VSL Dunny Signed.  We guess we will have to just follow Kidrobot San Francisco Instagram or social media to pretend to be at the Launch.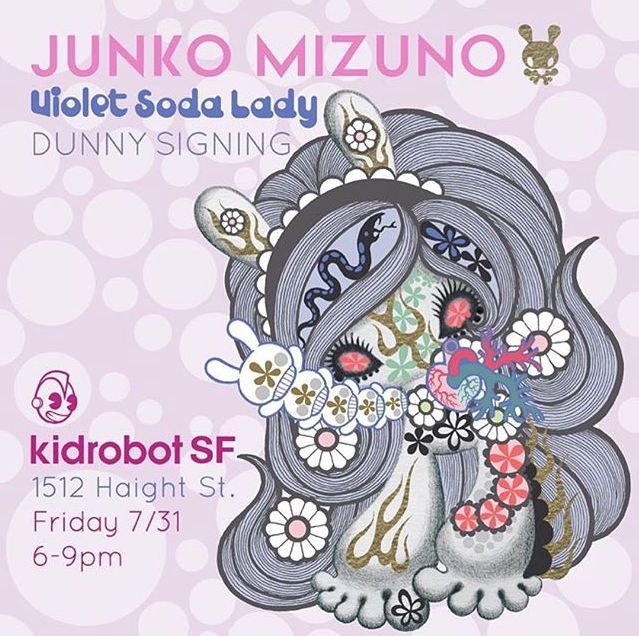 Kidrobot San Francisco 1512 Haight St, San Francisco, California. This one is not to be missed if you are around the area. Ain't no party like a KRSF party!
Junko Mizuno's Violet Soda Lady 8″ Dunny will be available in stores and online at Kidrobot.com on Friday, July 31st at 9:00AM MST! and  will retail for $100.
These kind of events makes us miss the good old Kidrobot London days….. KR please bring back some STORES!
If you need more info hit up KRSF on Facebook and Instagram. 
You can find Junko Mizuno via http://www.mizuno-junko.com/ Instagram, Twitter  and Facebook.