Only a matter of days before the first ever Art Vinyl HK opens its doors! More and more artists from the East are showing their official Nike Basketball art for Art Vinyl HK. South Korean artist 랔탱 rakTANG has shown the full turn around of her art piece. Inspired by Jordan 6 Sydney kicks and TEAM USA Olympics, her character takes on the role of a basketball player! not forgetting all that Air and kicks. All handmade and painted by 랔탱 rakTANG herself.
[slider source="media: 101837,101838,101839,101840,101841,101842,101843″ height="900″ title="no"]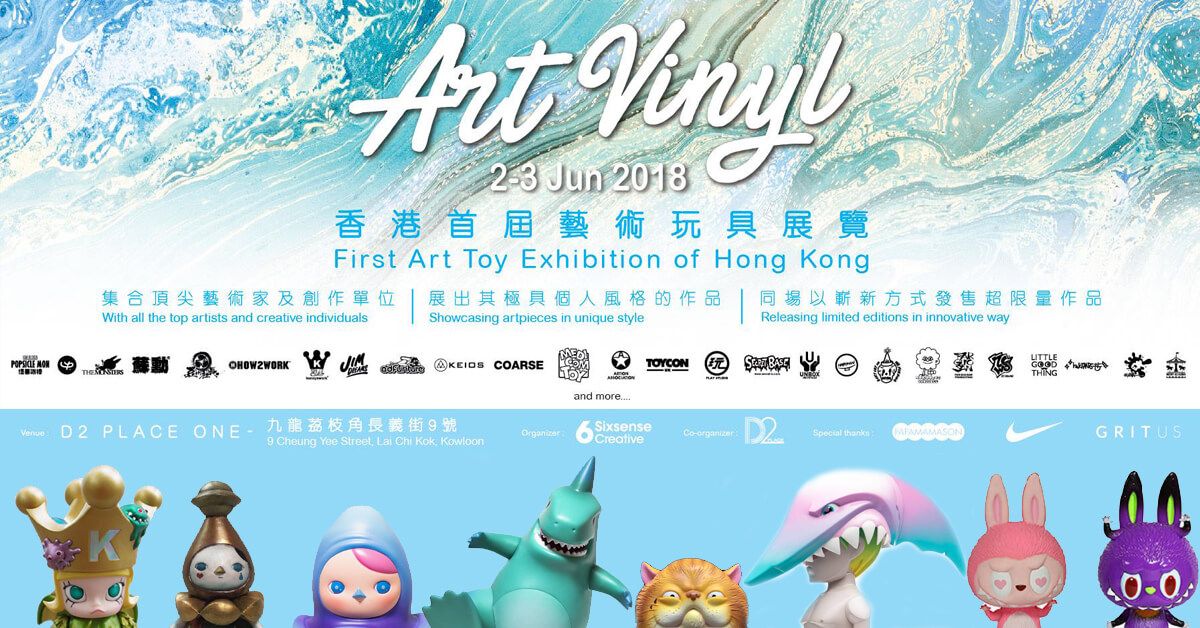 rakTANG is now on her way to Hong Kong for Art Vinyl so if you are heading to Art Vinyl you will be able to meet her in person!
Art Vinyl will be held on 2-3 June in D2 Place, located right next to the Exit D2 of Lai Chi Kok MTR Station. D2 Place (Designers' Dreams) strives to promote local culture and creativity. Therefore, it is thankful to have a great place for worldwide toy designers to showcase their art pieces!
Date: 2-3 June 2018
Venue: D2 Place, Hong Kong
Before you leave, check out when she visited London and did a live sketch for us.

If you want to get your Designer Toy news first, you should look to download our new TTC Mobile App. Designer Toy news direct to your smartphone. No dealing with social media algorithms.
It's FREE! 
Find rakTANG on Instagram.