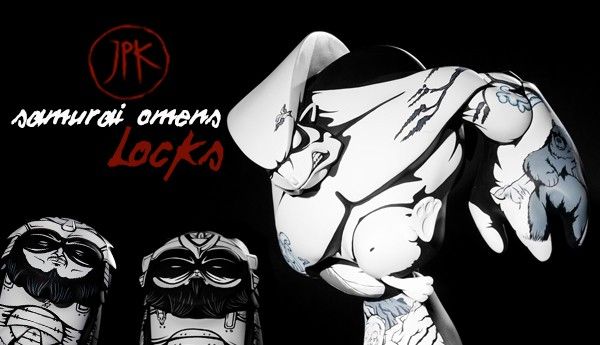 It has been a good year for JPK, seeing plenty of custom Coarse pieces from him and all have been fantastic to look at. Recently he has been commissioned to do a pair of Coarse Omens and another as a perfect gift for his very good friend Justin Allfree who takes all of JPK photography for him and this piece was given to him as a thank-you for all his help, guidance and amazing photography over the last year.
Custom Coarse Locks
Using the Locks platform as a canvas to tell a nice story JPK adds dashes of colour just to lift out the art even more. Keeping intact the Locks face.
Coarse Locks figure that I painted as both a character and a scene, depicting a monk passing through a narrow valley  in the woods, a look of serenity on his face. Across the valley a bear stands when he hears the monks passing, but for now everything is at peace.
[slider source="media: 16842,16843,16844,16845,16846″ limit="100″ width="700″ height="700″ title="no"]
Even the clouds he has just a pointillism style adding a textured feel to it which for me was also a nice contrast to the work.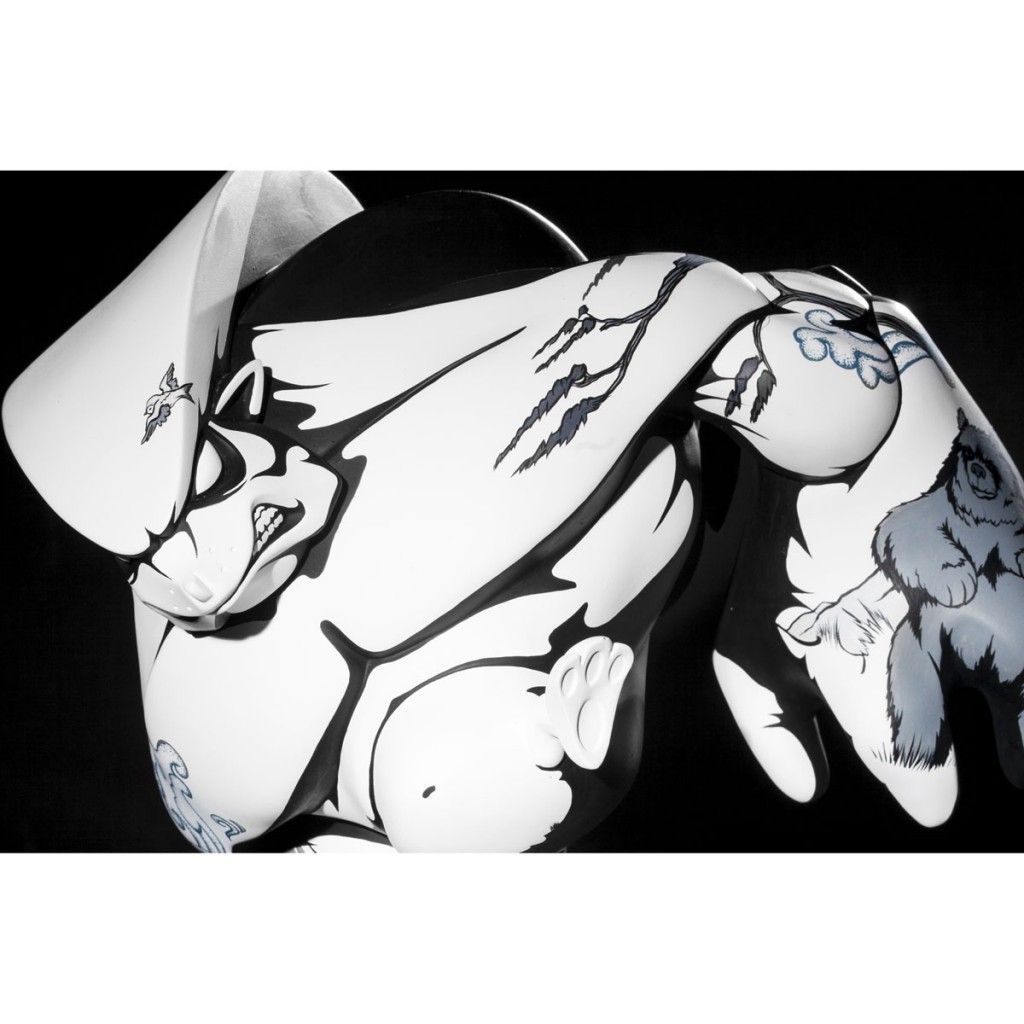 Omen Samurai
These are a set of two 3.5″ Omens and  are a private commission buy a fellow Coarse head collector (Hokiardi Adhi) . The theme was left open to JPK, but the client did mention a few of JPK's previous pieces he liked as guidance, so JPK went with a pair of robust-looking samurai.
Cleverly using the Omens feathers as Samurai armer was another clever idea and the tilt of the head looks pretty cool on both of the Omens.
[slider source="media: 16851,16852,16853″ limit="100″ width="700″ height="700″ title="no"]
If you are looking to get a custom from JPK then you can find him via http://www.jonpaulkaiser.com/ Facebook , Twitter  and Instagram
The photography, as per tradition, is by Justin Allfree – another great job and well worth a follow on Twitter!