Joe Ledbetter will be hitting Designer Con next weekend and is bringing a whole host of awesomeness with him. First up is Crazy-Catzill. Crazy-Catzilla, the last of the Fire-Cat figures will make its debut at DesignerCon 2015.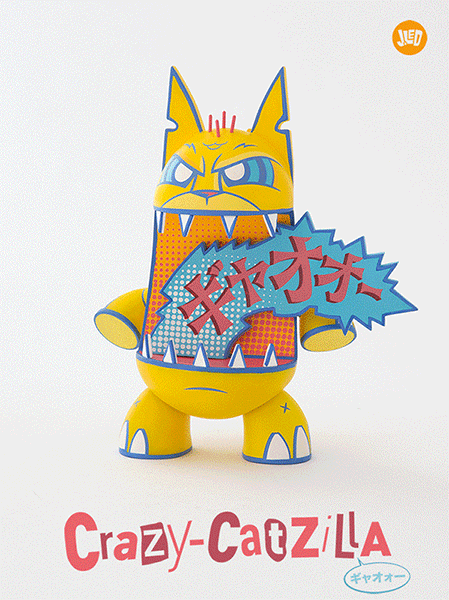 This vibrant color variant is sure to stand out in any collection. Standing 10-inches tall this figure is a limited edition of only 75, and will be available from the J.Led booth at 12 noon on Saturday, Nov. 21.
Can't make it to DCon? Don't fret, J.Led is saving 45 Crazy-Catzillas for his webstore release Tuesday, Nov. 24 @ 4pm GMT. $115/£75 each.
Joe will also be using DCon to serve up his latest giclee print 'The Tourist'. Measuring in at 18×24" and a limited edition of just 50. Each archival print is signed by the Joe, numbered and embossed. Get 'em while they're hot! $80/£53. If you're not heading to DCon, you can pick up The Tourist here: http://store.joeledbetter.com/the-tourist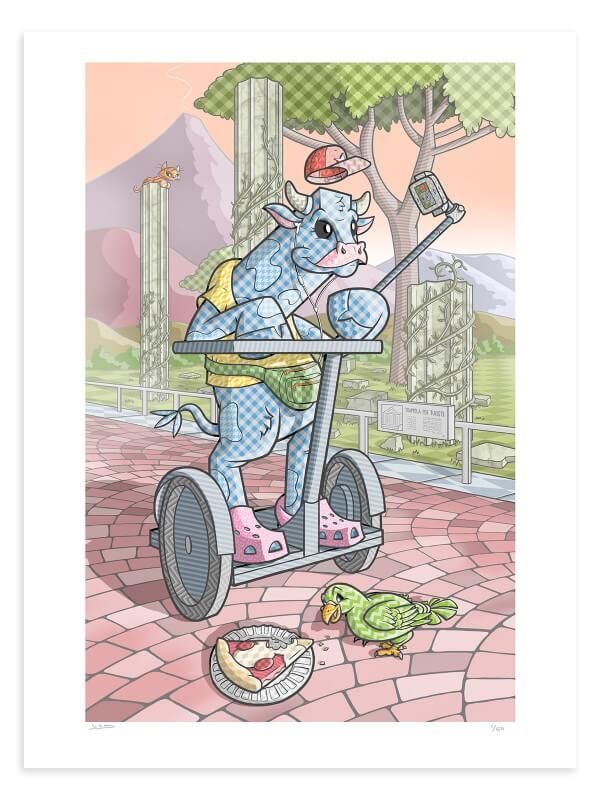 In addition to those exciting new releases, Ledbetter has opened up his vault and will make available some vinyl toys and prints that have been long sold out. Joe will also have a collection of Chaos Bunnies pins, magnets, books, new stickers, and more surprises. Which makes The Toy Chronicle very excited indeed!
On top of all that J.Led goodness, be sure to check out the Prints on Wood booth #512. They will have some "Totem" print sculptures, a new J.Led T-Shirt, and giant installation designed by Joe himself.