Can this be TRUE? We are losing our minds as retailers like StrangeCat Toys and Collect and Display have announced they are getting Veil: Specimen #72 ('I Think I Am Losing My Mind') OG By Jermaine Rogers in. Specimen #72 was one of our most wanted figures from Dcon 2016 and glad we will have a chance to finally own one.
'Once upon a time, there was a thing that couldn't ignore what it was seeing. And so everything fell apart.'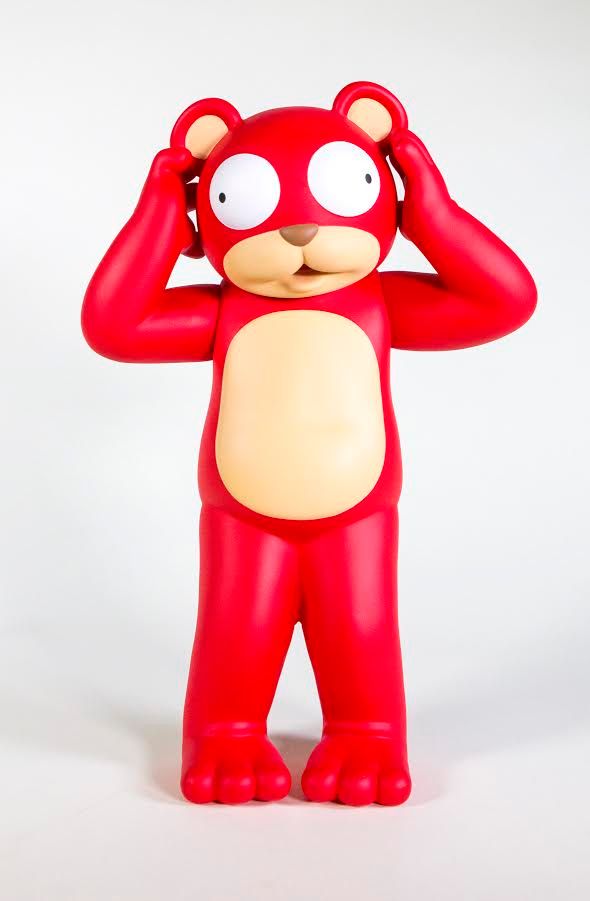 The Veil: Specimen #72 ('I Think I Am Losing My Mind') vinyl figure measures 10 inches tall and comes in a box featuring artwork by Jermaine Rogers.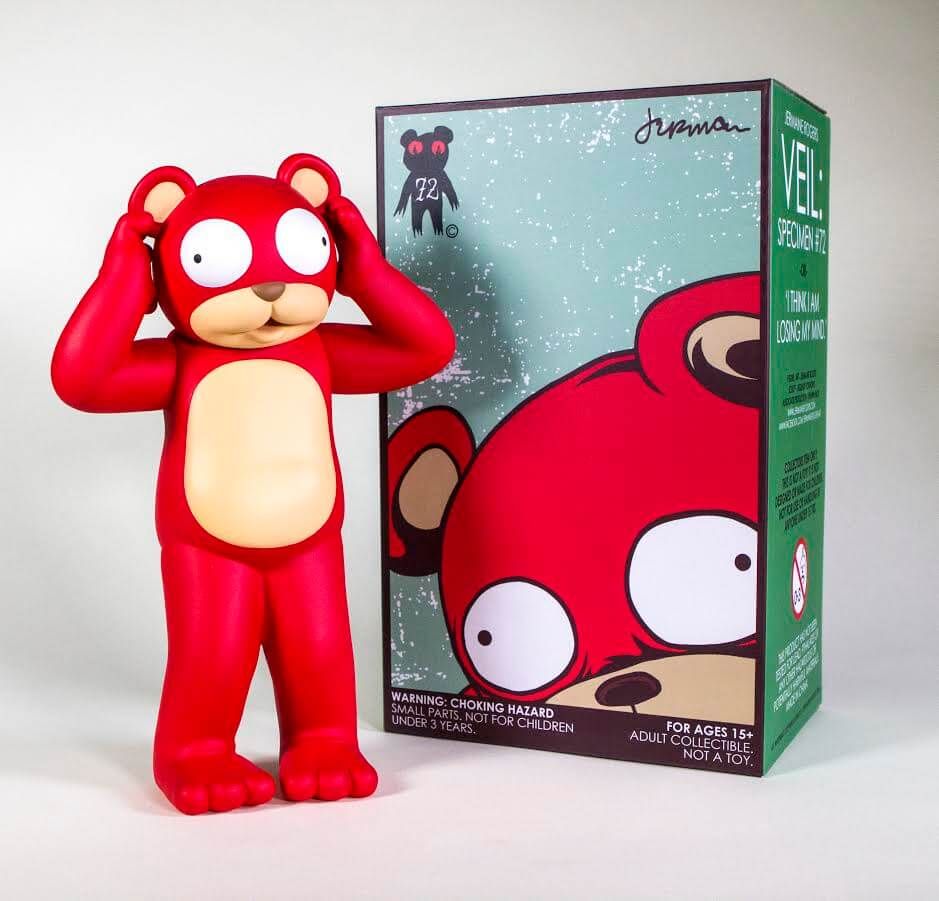 Long awaited by fans and collectors, this figure was an instant hit at the recent Designer Con. The limited amount of figures made available at the event sold out instantly. Definitely, an art figure made for these times, the regular colorway of this piece is from a limited edition of only 500 pieces.
Order NOW at our sponsors and friends at StrangeCat Toys and Collect and Display
Collect & Display (UK)
www.collectanddisplay.com
Use code: "THETOYCHRONICLE5 " for a little discount.
Tenacious Toys (US)
www.tenacioustoys.com
Use code: welovegary to get FREE International shipping (up to $20)!
StrangeCat Toys (US)
Don't forget Strangecat Toys have a Vinyl is for Lovers Valentines promotion going on. Use code "Arrhythmia" for some lovely discount. However, the code cannot be used for pre-orders, but worth using if you're buying more.
Keep in touch with Jermaine via http://jermainerogers.com/ Twitter and Facebook.