Toy Art Gallery presents a a new edition of James Groman's FOSSIL PODS!  
All you favourite Fossil Pods get the treatment. Tricerabeetle, Mosquitodactyl, Tyrannonmantis, Brontopillar, and Saurpian get a are Purple treatment.
The new CLEAR PURPLE PAINTED Edition features the quintet in clear purple soft vinyl with pink, blue, and black sprays with a purple rub.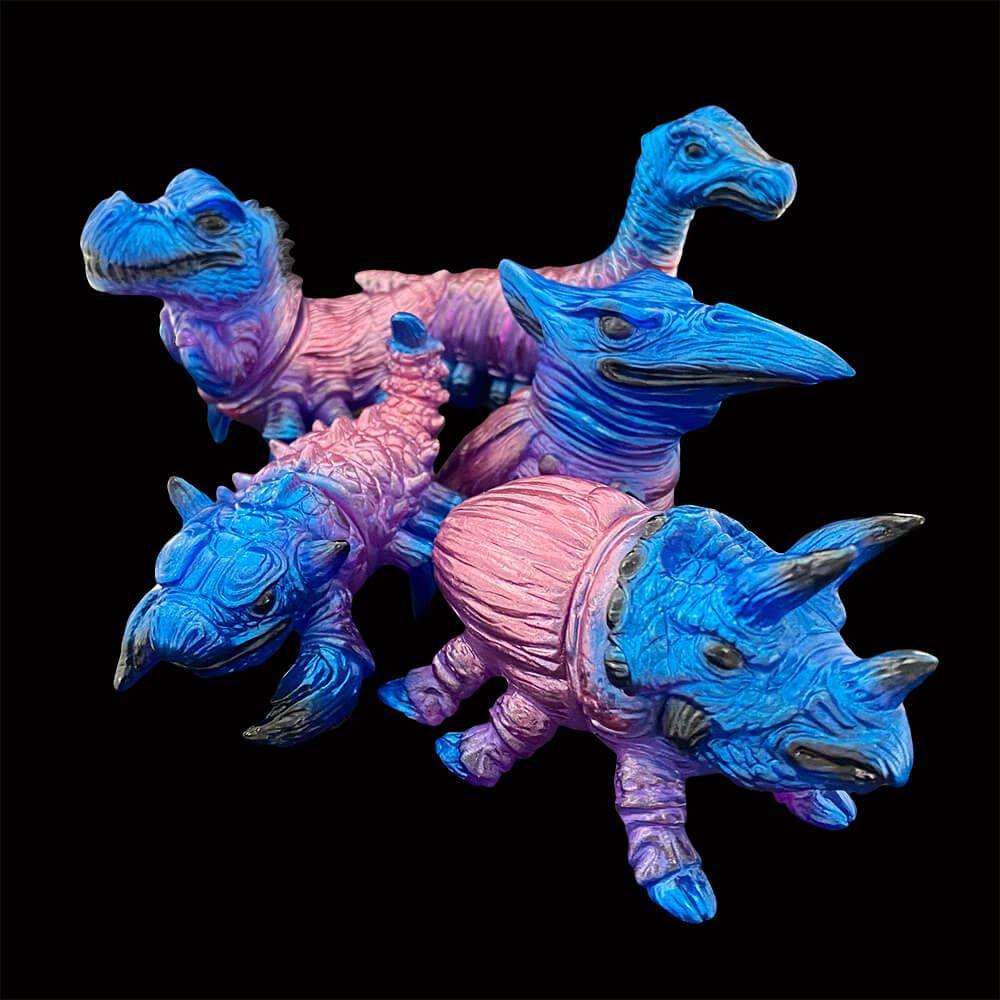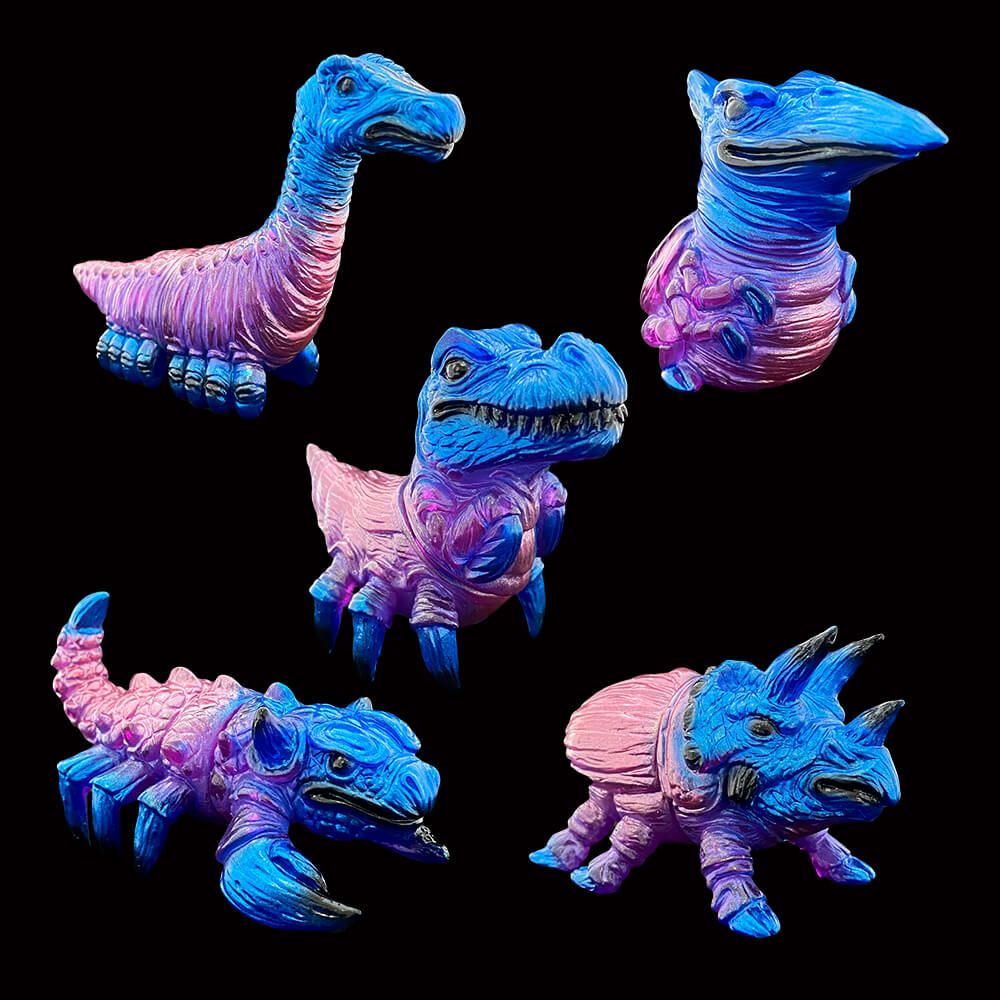 The FOSSIL PODS CLEAR PURPLE PAINTED Edition will be available this Friday 1/29 at 12PM PST at toyartgallery.com for $15 each and $65 a set!