How do I start without getting overly excited and sounding like a little kid in a candy shop? or a big girl?… Right breath deeeeeeep… When Fluffy House released teasers a few days ago and tagging a calibration with Bubi Au Yeung I was seriously excited, Personally having all Fluffy House collection and most of Bubi Au Yeung  fine creations I was super surprised how fast the production was of their new toy! and meets my expectations from them both.
So here it is  "I AM OK"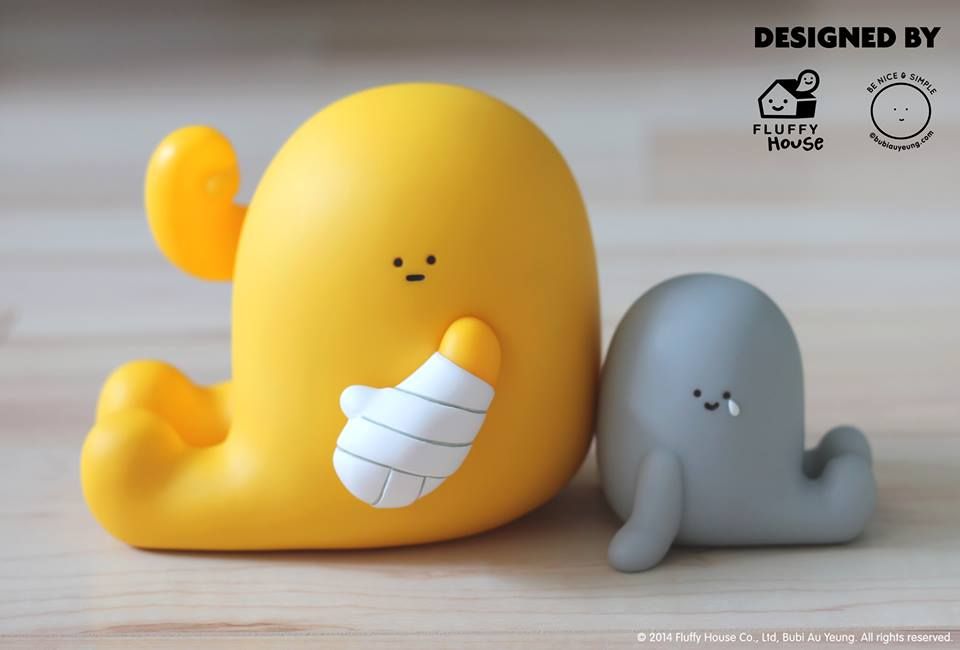 The two figures portray the status of "OK" and "Not OK" respectively. They also represent a complicated state of mind. Sometimes when someone says they are OK, they may not be while sometimes the other way round…

It contains a 4.5-inch figure with posable arms and a 2.5-inch buddy.
I AM OK WITH WHO I AM, I LOVE THE WAY I AM, IMPERFECTIONS AND ALL.
*Free string bag + special gift for Pre-order before 17Aug 2014
**Shipment around End of Sep**
$59.90 (around £35) you can Pre-order at http://fluffyhouse.bigcartel.com/
Don't forget to follow Fluffy House on Instagram its a pleasure to see her toy photography and sketches with comic strips. Also Facebook and Twitter.
Follow Bubi Au Yeung  on Twitter and Instagram
I will be doing a video review of all the Fluffy House and Bubi Au Yeung Ren and Treeson reviews really soon so stay tuned.
You can even use "I am Ok" as a Bookstand ahahahahaahahahahaha