Marcus (21Lions) has smashed out a resin release called Robob R1 Titanium edition. ROBOB R1 is the very first release by 21LIONS. Based on the popular Trading Cards, On-line World and Magazines, ROBOB is a true pocket-sized hero. This super cute clockwork companion is known as a 'Life-Bot' – a mechanical BFF that is presented to every child at birth, or so the story goes.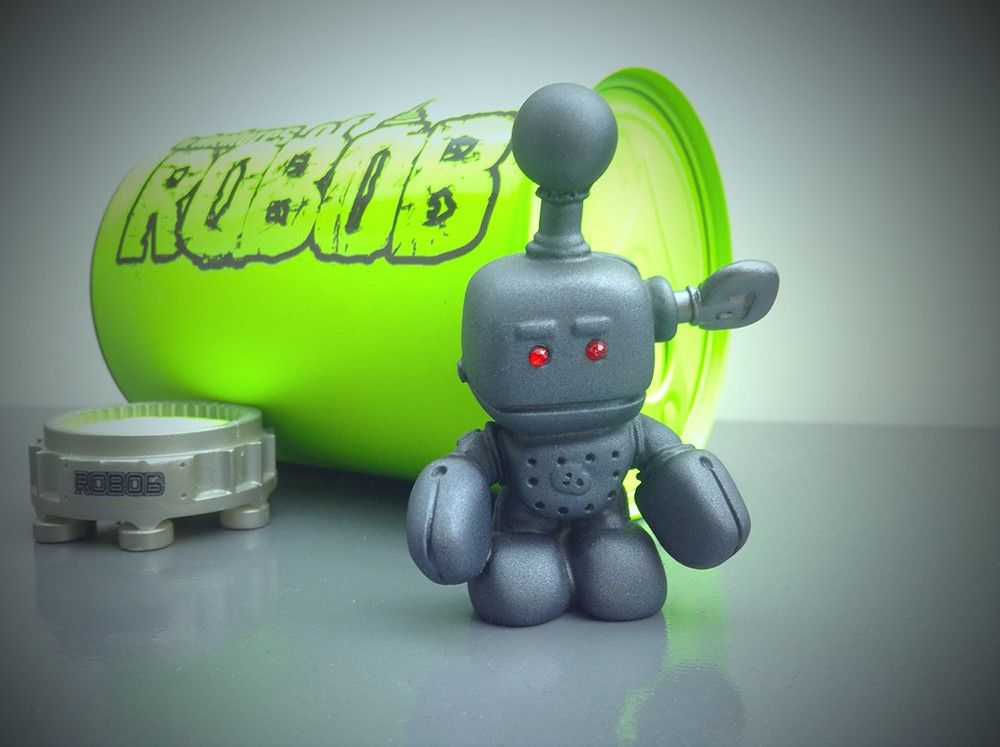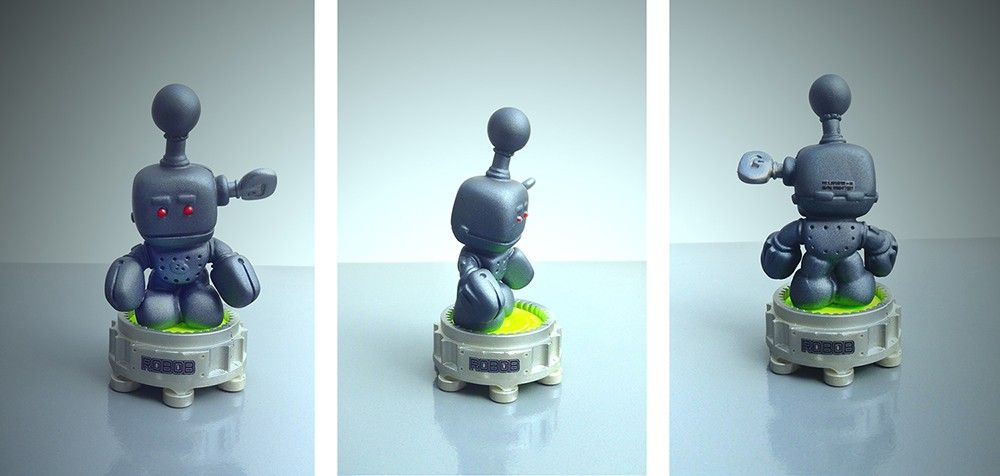 Each ROBOB R1 is hand-cast resin and stands approx. 2.5 inches tall. The figure comes in a collectible, hand painted and signed tin and includes a removable key, hand cast display stand, 1 pack of ROBOB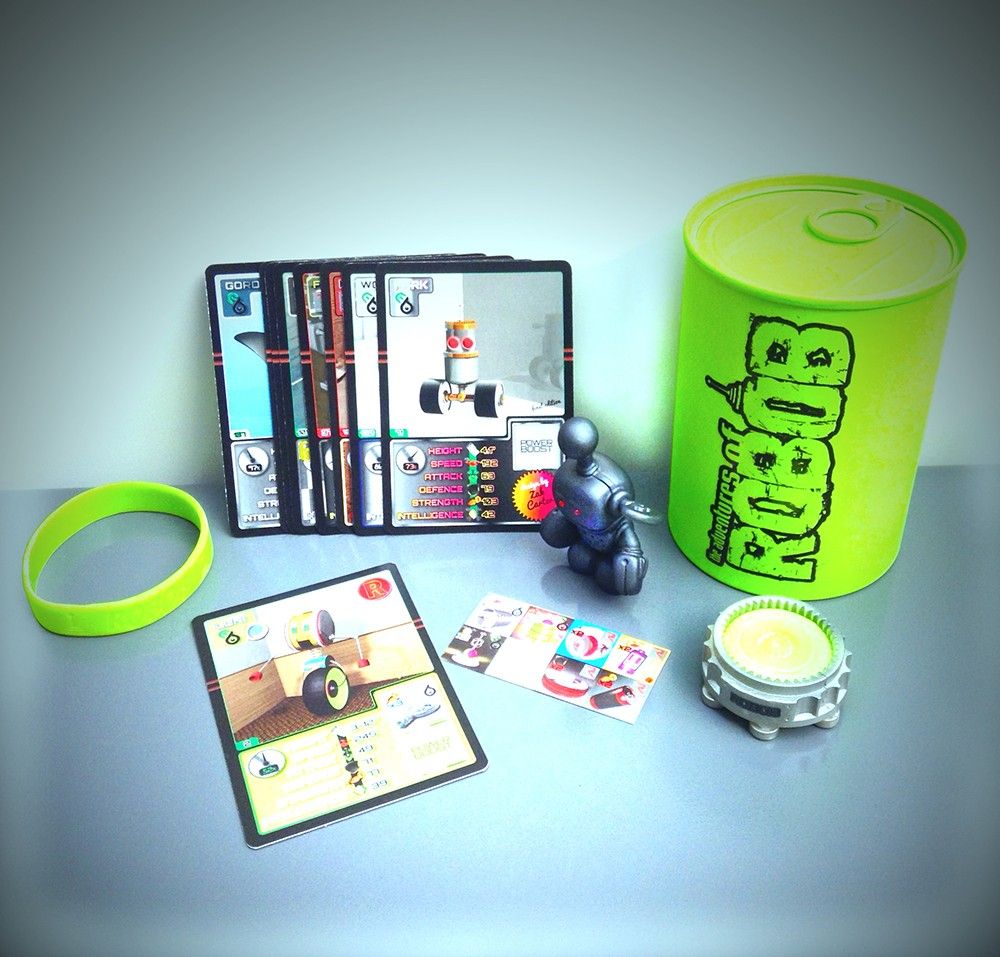 Trading cards, 1 sheet of 'Power-Up' stickers for the cards and a collectors wristband. The standard colour for the tin, stand and wristband is matt 'Toxic Lime'.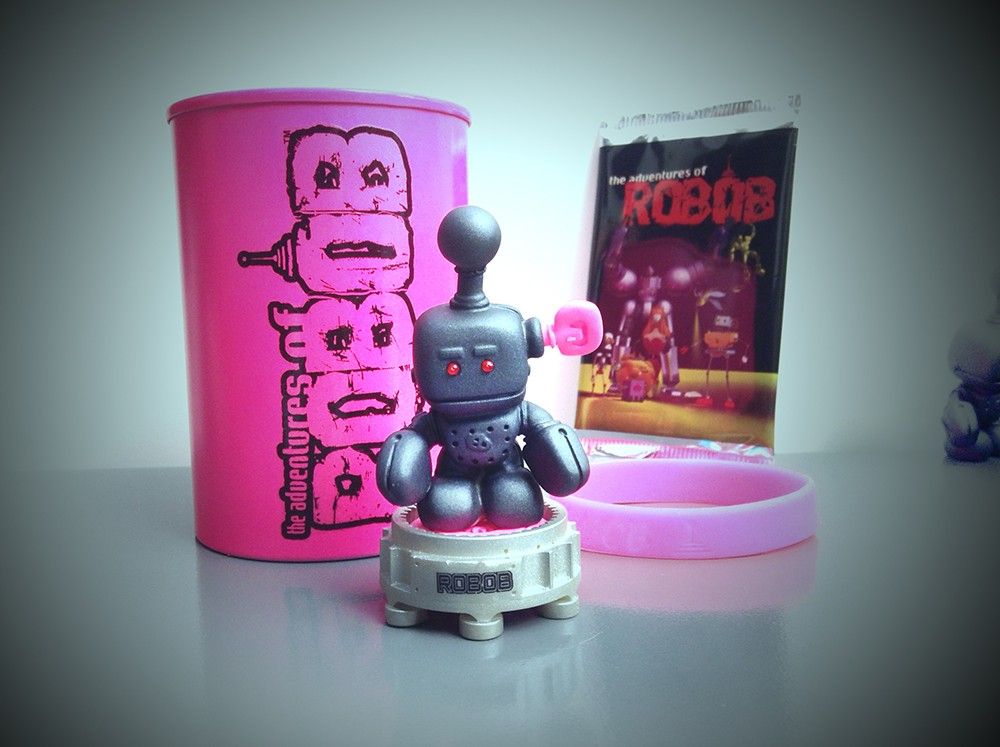 However, there is a 1:5 chase in gloss 'Robot Puke' pink. Only 25 ROBOB R1 'Titanium' will be made (20 Toxic Lime & 5 RobotPuke) and each one is signed and numbered.
Got to hand it to Marcus with the packaging and the goodies that come with Robob 1.
If you like a Robob then you can
PRE-ORDER NOW FROM WWW.21LIONS.COM/R1TITANIUM.HTML
DROPPING AUGUST 21, 16:00 GMT LIMITED TO 25 PIECES.
£27.99 INC. UK DELIVERY
£37.99 INC. INTERNATIONAL DELIVERY
Find Marcus 21lions via http://www.21lions.com/ Facebook, Twitter and Instagram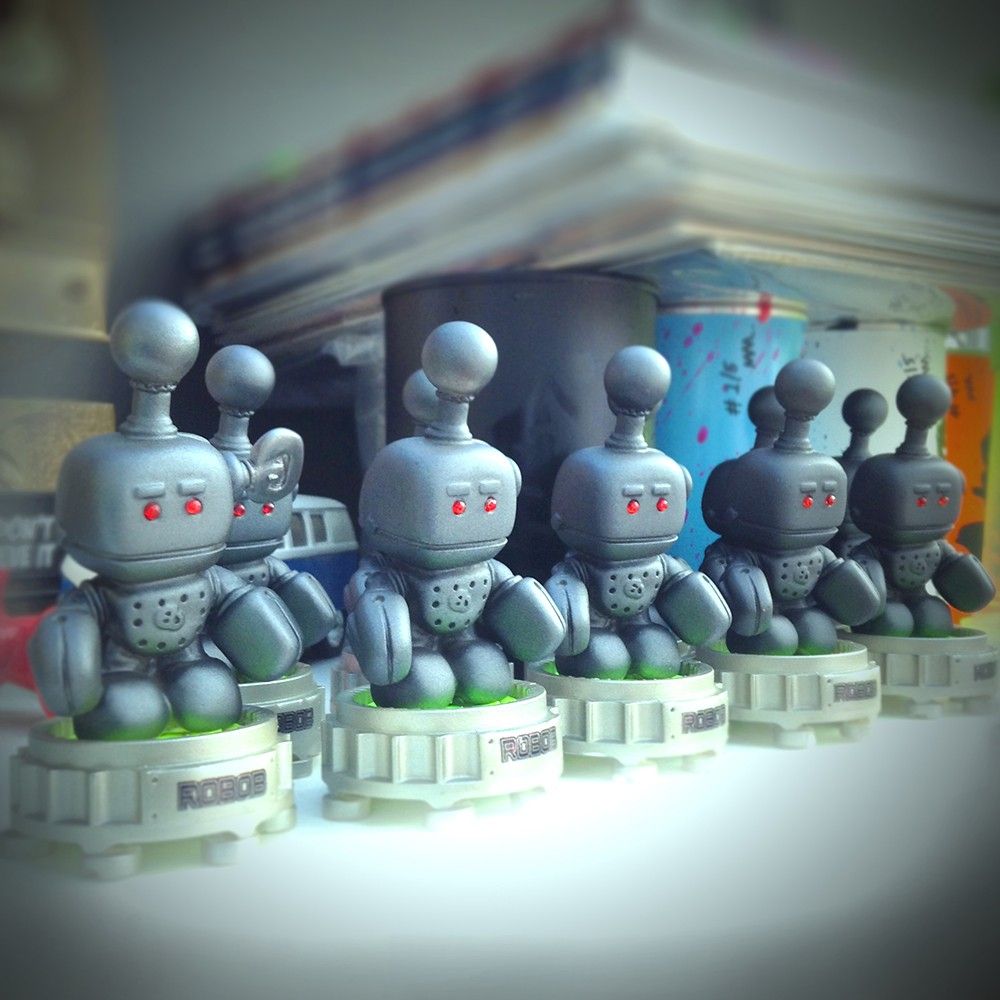 Personally not really my kinda thing and a little bit pricey but packaging looks good.