First of all, let's say 12th Happy birthday TREESON! Hong Kong artist Bubi Au Yeung, creator of the timeless classic character Treeson. It's no celebration without a release for the fans like us. Bubi Au Yeung x Fluffy House present to you the GOLDEN TREESON. All the best for the future to TREESON and more near future releases to spread more Treeson love around the world.
Close your eyes, let yourself at peace and to be in harmony with your inner self.
Happiness starts from within. You are responsible for your own happiness and your life. Accept yourself for who you are. Please don't let others define you.
When you are at harmonious state, open your heart and inner eye (the third eye) so that you can have a deeper sense of intuition about the world around you.
Treeson wishes you peace and happiness for every moment of your life.
Peace! –Bubi Au Yeung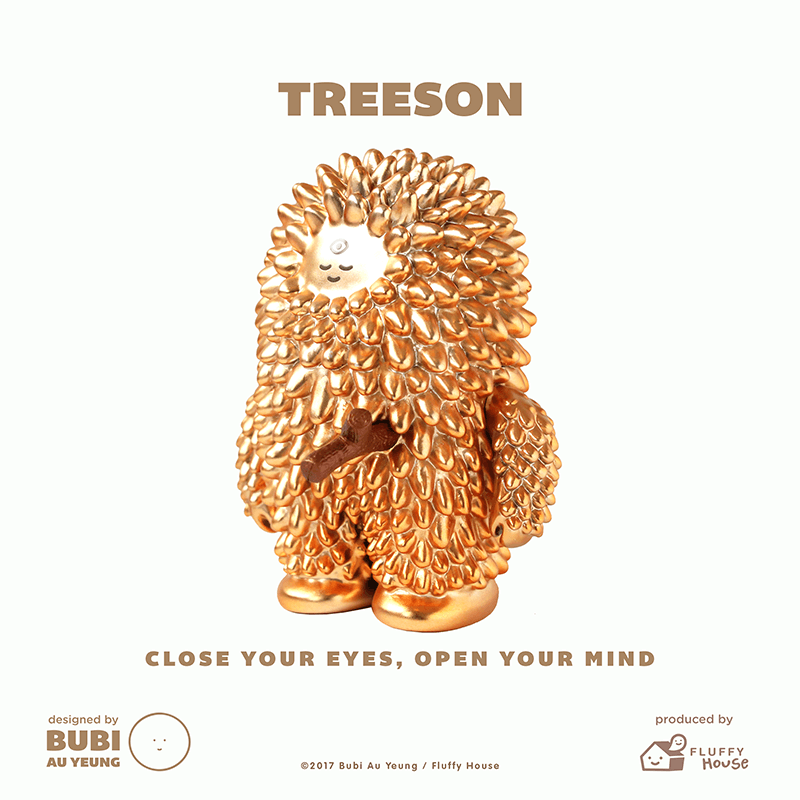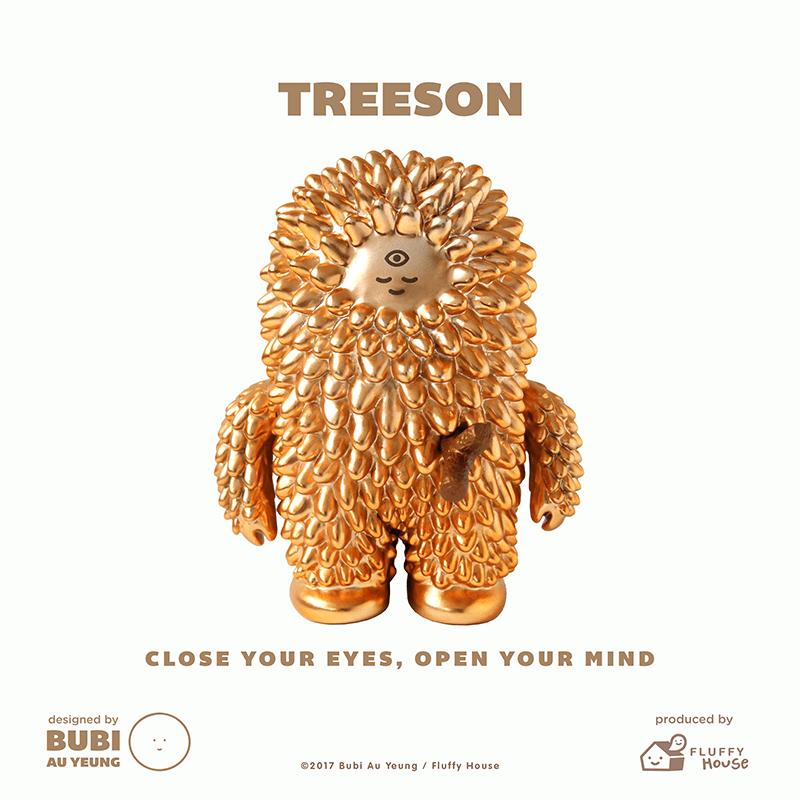 [box title="Important Details"]
*Golden Treeson is his 12th Years old birthday special edition
*Limited to 300 pcs worldwide
*Each box with number and signed by Bubi Au Yeung
Features
-Height: 5 inches
-Material: Vinyl with golden colour plating
-Movable arms
-Include a tree branch
WHEN: 11th August 2017 at 21:00 Hong Kong time
WHERE: http://fluffyhouse.bigcartel.com/
PRICE: $65.00 USD
[/box]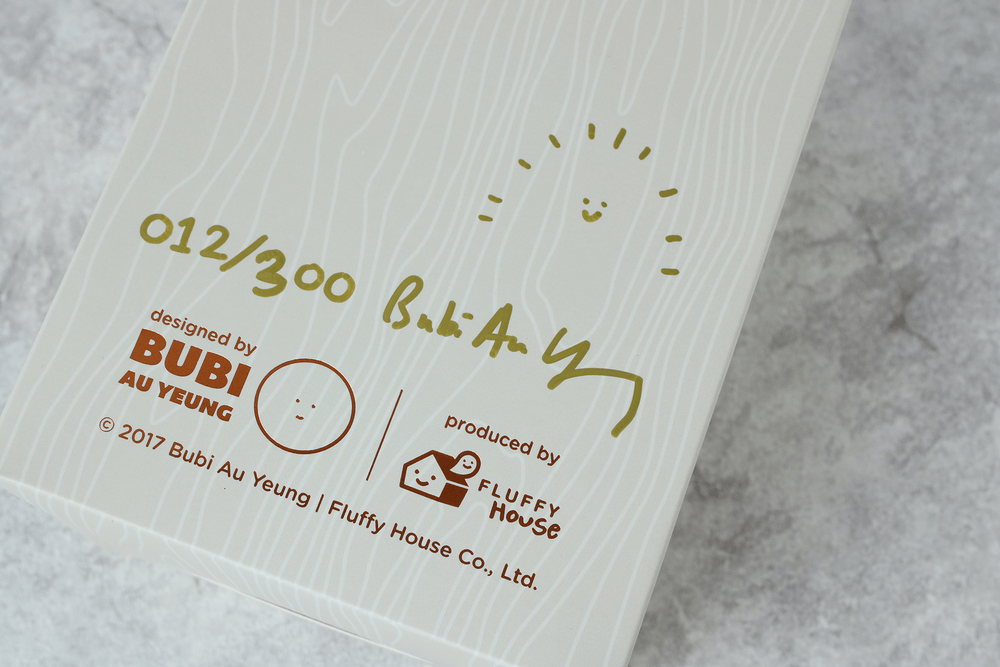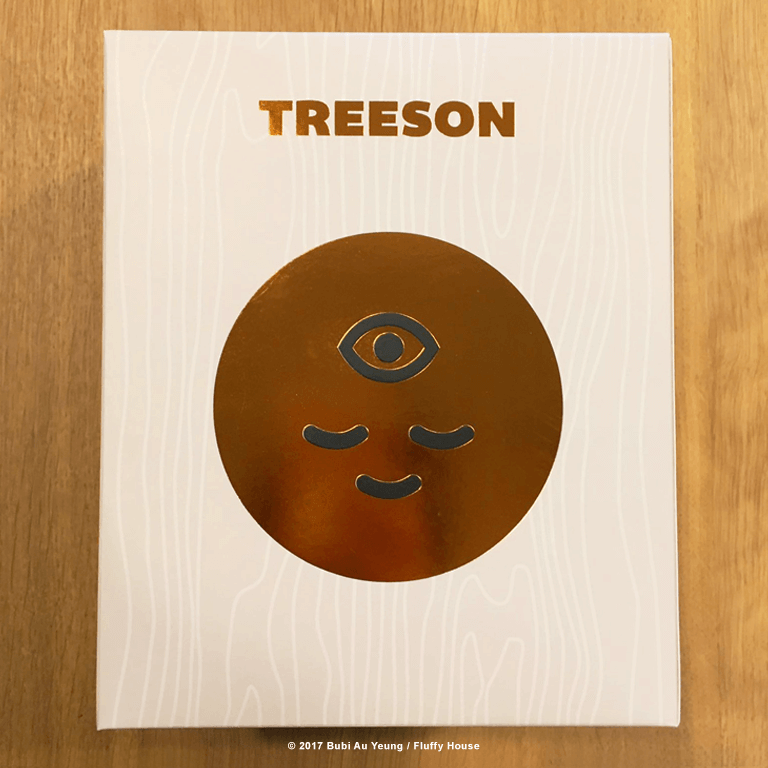 Need a review check out our old BELIEVE IN YOURSELF TREESON silver edition.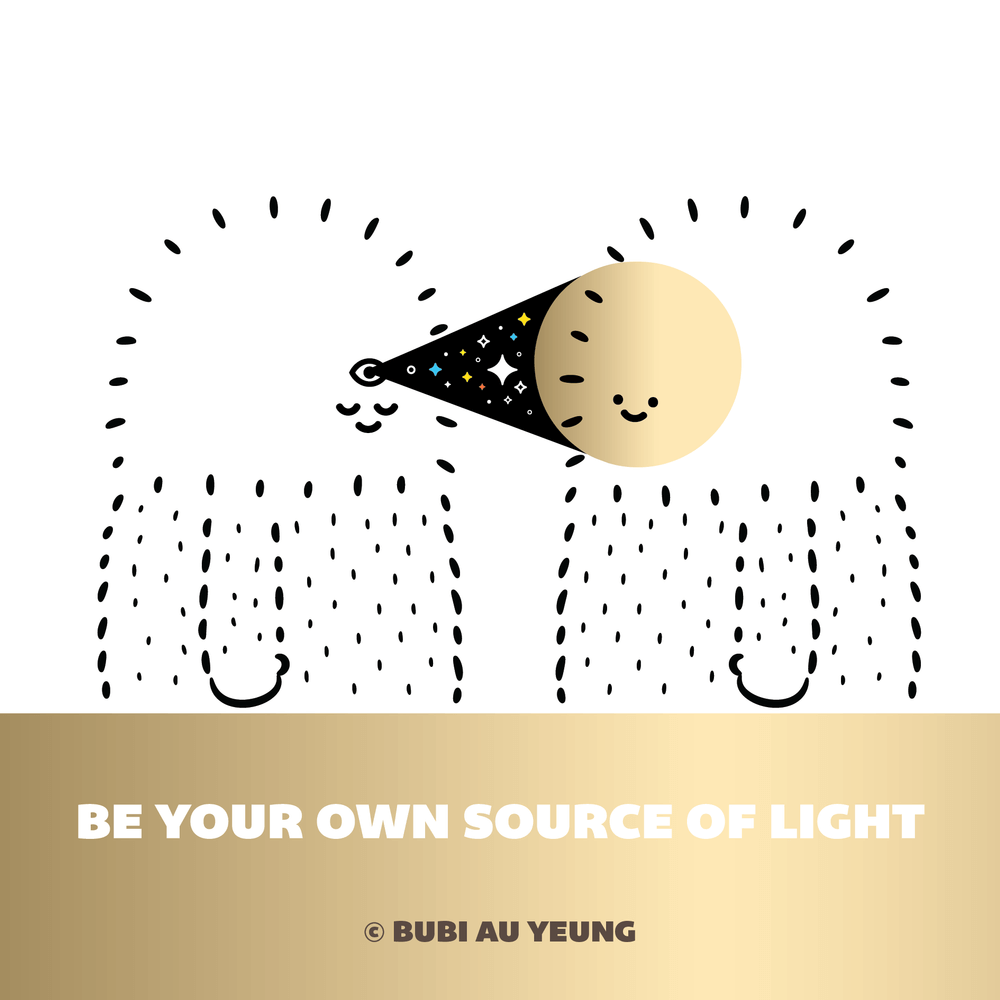 You can find Bubi via http://www.bubiauyeung.com/ Google+ , Twitter ,Flickr and Instagram.