Evolution has begun! Those adorable bunnies have now been dressed in wolf clothing! Well, the hat actually. These two new versions are the best ones released so far, the wolf hats are a nice little addition and pastel colourways are so dreamy. Ngaew Wolf made a debate at ATT 2017 last week and now its time to release them online! After all these releases including the vinyl versions we still get a kick seeing Ngaew ngaew one tooth.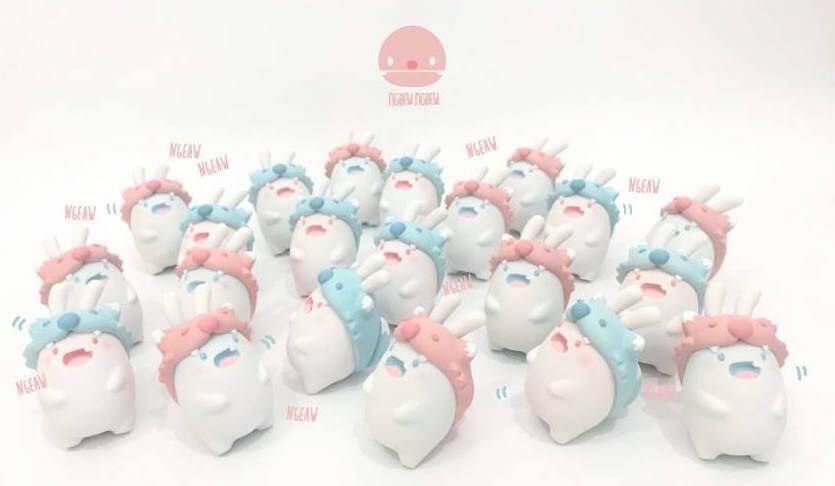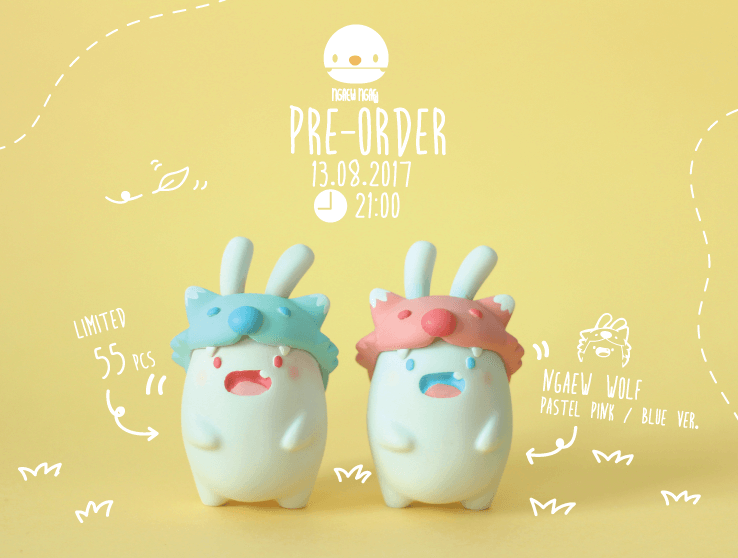 [box title="Important Details"]
Sunday, 13th August 2017 at 21.00 Thailand time
Ngaew wolf pastel pink /blue ver.
Limited:55 pcs. (sale 40 pcs.)
Material: Resin
Height:3inch
HOW TO PRE-ORDER
Comment under the photo on Ngaew Ngaew FACEBOOK PAGE HERE.(the photo will be posted at 21:00). You can comment 1pink /1blue/1sets ( limited 1 set per person).
Ngaew ngaew will contact back to you via Facebook inbox. For those who don't use Facebook, email Ngaew [email protected] quoting vinyl Ngaew and The Toy Chronicle sent you 🙂
Price 30usd exclude international shipping cost
**INTERNATIONAL SHIPPING: 15 usd
1.ngaew wolf (pink) 40 pieces limited number 16-55
2.ngaew wolf (blue) 40 pieces limited number 16-55
The toys take 2-3months for manufacturing
[/box]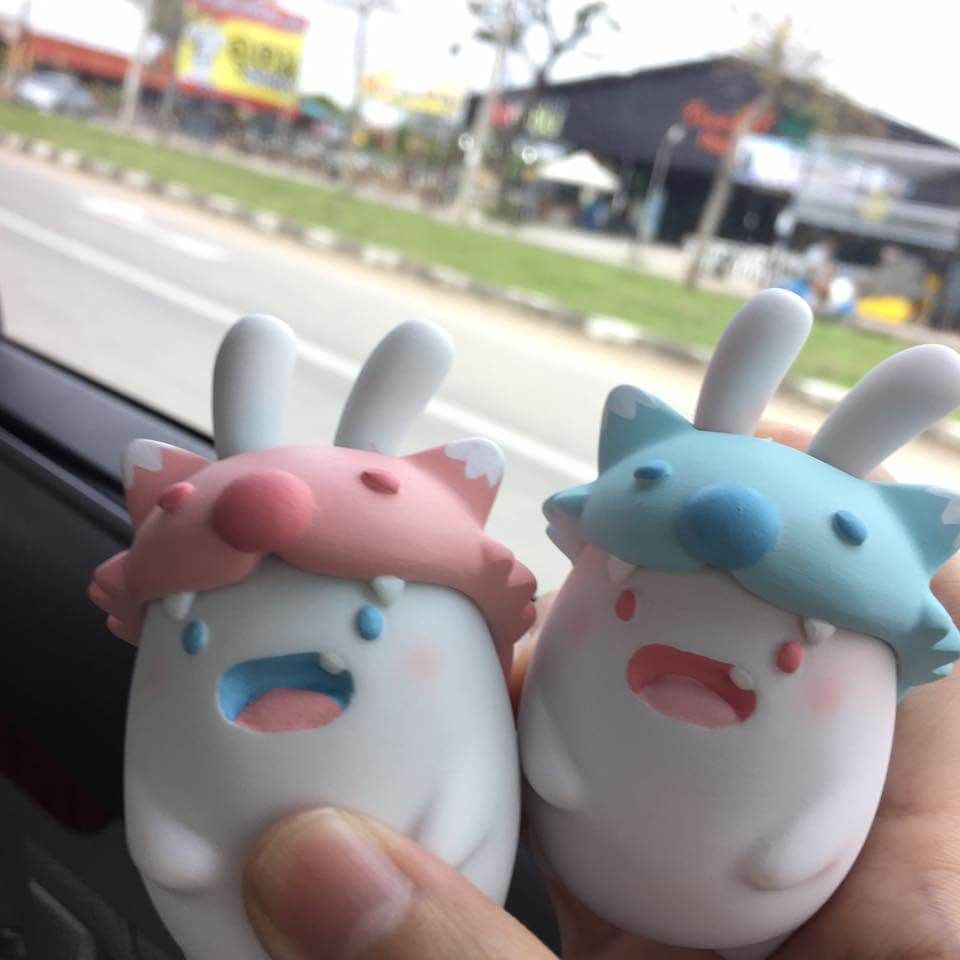 Find Ngaew on FACEBOOK PAGE HERE and Instagram.