Last year, Thailands Chubby Bear caused hysteria with "Sharky the FOOLISH SHARK" and this year it looks like Chubby Bear will continue with this awesome HUNTER Blackpanther Human Skin edition! ok, so it's only a render for the time being but last year Sharky was teased as a render and boy Chubby Bear knocked it outta the park.
Not much more is known if it will be a resin or vinyl release, whatever the case maybe it's a release to look forward to. Let's hope the texture and paintwork can be replicated in the final version. Stay tuned for further updates.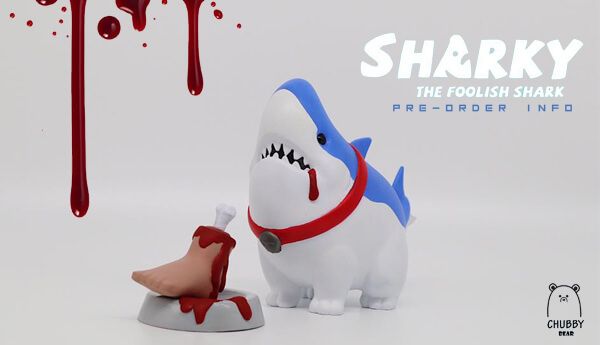 Look out for HUMMY THE SLEEPYHEAD SHARK too.
If you want to get your Designer Toy news first, you should look to download our new TTC Mobile App. Designer Toy news direct to your smartphone. No dealing with social media algorithms. IT's FREE.
You can find Chubby Bear Studios on Facebook and check out their other characters.