The Huck Gee Gold Life Series is coming back! It's like Easter all over again with rising of the Second Coming! Something like that, anyways. Huck has confirmed that he will be teaming up with the ever-so-beautiful Mighty Jaxx to release his Gold Life Series characters. We'll let Huck give you the lowdown below, but we cannot wait for this release. Just looking at the vector prototype images (below) gets our heart racing.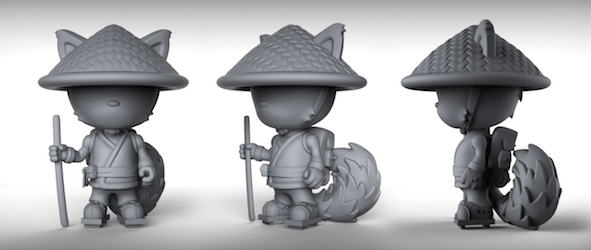 [quote cite="Huck Gee"]Today I'm proud to announce an exciting new partnership between myself and the amazing team at Mighty Jaxx. Together we will be breathing new life into the storied world and characters that have been closest to my heart and popular with my fans worldwide. Today we mark the return of Gold Life. We are currently in various stages of production and you will soon be seeing more of a fresh new platform and designs from a world I spent many, many years crafting. We will be welcoming back favorites; we have a wealth of history to pull from: Raku, The Golden Claw and the Red Hand Gang, Ornery Panda, The Grifling King, Ghostface Killer, Samurai Hicksan, General Shirokuri, and The Hotaru Copter Squad to name a few… we could even see beautiful new scaled renditions of Minosu and the Golden Bull, the Koalataur, maybe even The Wolf Rider & The TurtleBacked ClutterMunk? Who knows what we have up our sleeves…. who would you like to see return? Not to be limited to my past creations we will also be expanding and growing the world with fresh new characters and stories, tying up loose ends…. and maybe even adding some semi-familiar skull headed troublemakers. wink emoticon As many of you are probably aware, my return to this series is long overdue, and I am chomping at the bit to get these out into the world. I'm sure you have lots of questions. Over the next few months we will be unveiling more details and the first designs from this precious, magical world. Stay tuned. Awesome awaits. Thanks, H[/quote]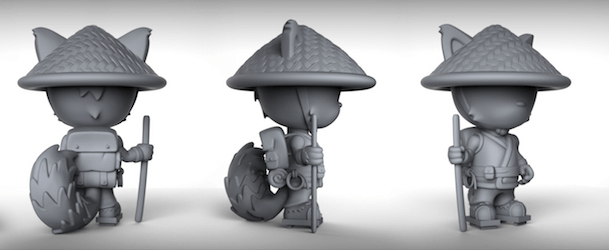 The next few months are going to be great. Roll on more information! We'll keep you posted as we hear more details. Keep track of Huck's work on Facebook, Instagram & Twitter. An extraordinary brand indeed.