Following our announcement yesterday that Huck Gee is heading to London for ToyConUK in April, Huck has since joined his pal Mark Brickey at Adventures in Design to record his third edition of The Collection Podcast – where he talks about his plans for London. During his conversation with @aidpodcast, Huck also talks about a past project that has been sat on a shelf for some time – and we are extremely excited. The return of the Gold Life Series! Now you may recall Huck created a number of Dunny releases with Kidrobot back in 2011, that used the Gold Life series platform. However the new Gold Life series won't be on the Dunny platform, oh no. Huck has teased the below video on his Instagram…
They look pretty stick, right? We can't wait to see how these come to life over the course of the next 6-12 months. No release details as of yet, but once Huck lets us know, we'll keep you posted! We can't wait! If you can't recall the Kidrobot Gold Life Dunny series, you can catch a peek below: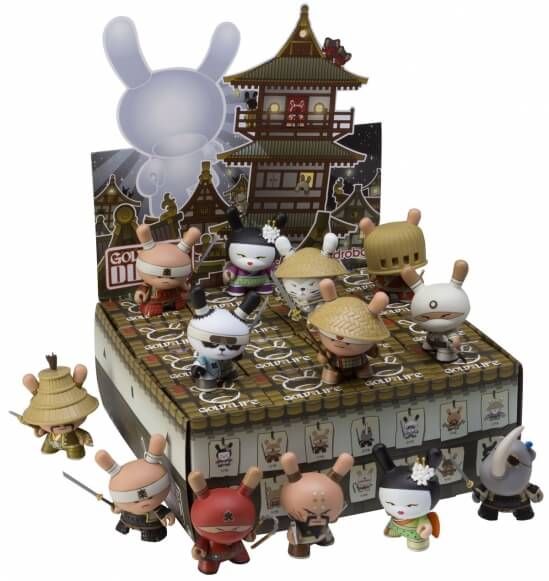 The third episode of The Collection podcast with Huck Gee & Adventures in Design is now available to listen to HERE. This month features the beautiful Miranda from Clutter Magazine who talks about the start of Clutter empire and their Designer Toy Awards. Well worth a listen. Just an hour of your time. You will enjoy.