The South Koreans "Vicious Twin Bros" Thod & Abel are looking to make their mark at BTS 2018! If re-vamped editions of the "Forsaken Oracle" wasn't enough the back in July then check this Oracle Camilla edition! Vicious Twin Bros presents to you Oracle Camilla Edition which features all new colour palate as well as a cat mask! Only 15 pcs have been made and the stand proudly at 6 inches tall, Magnet Accessories includes Mask, Ears, Food bag.
Hooded Sufferings: Oracle Camilla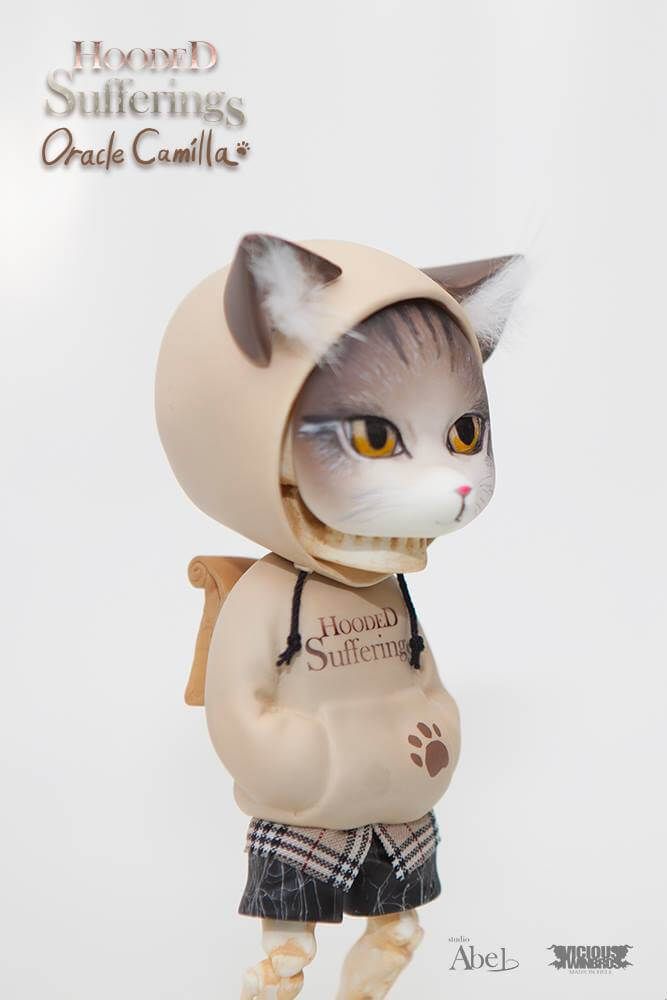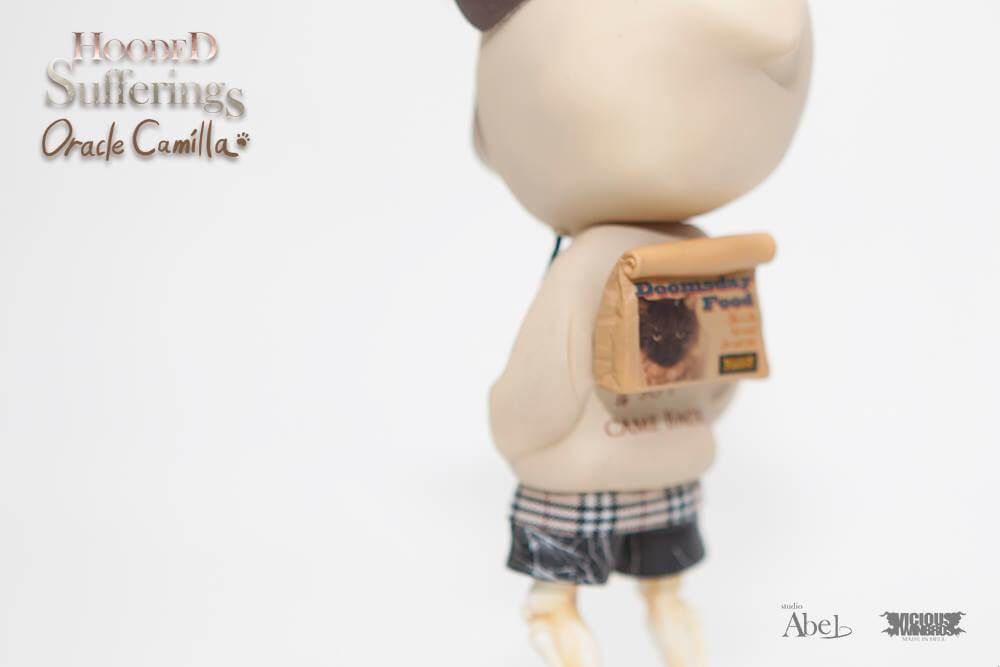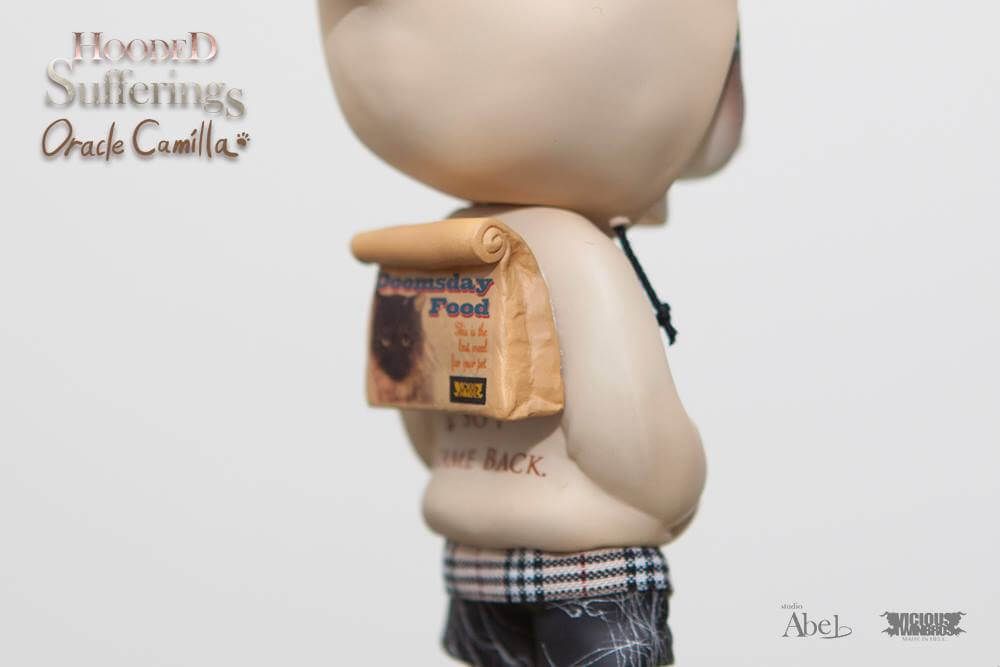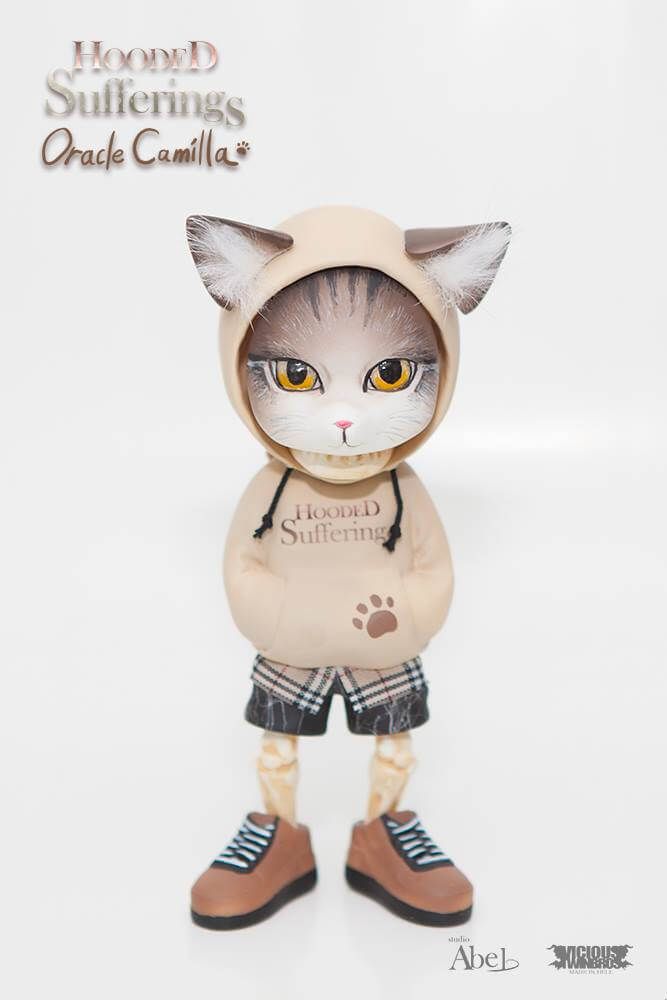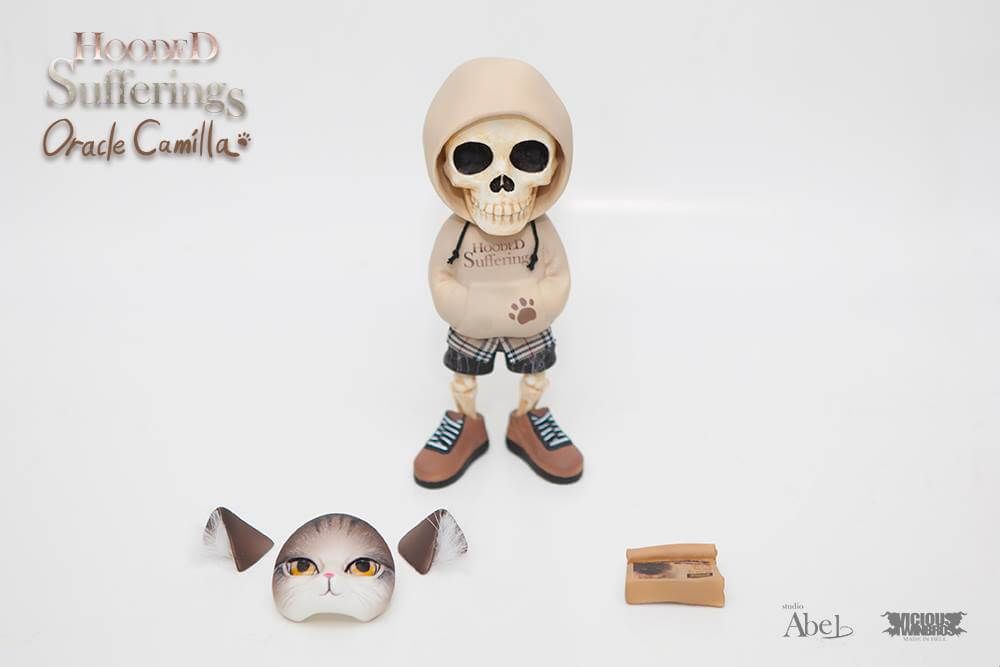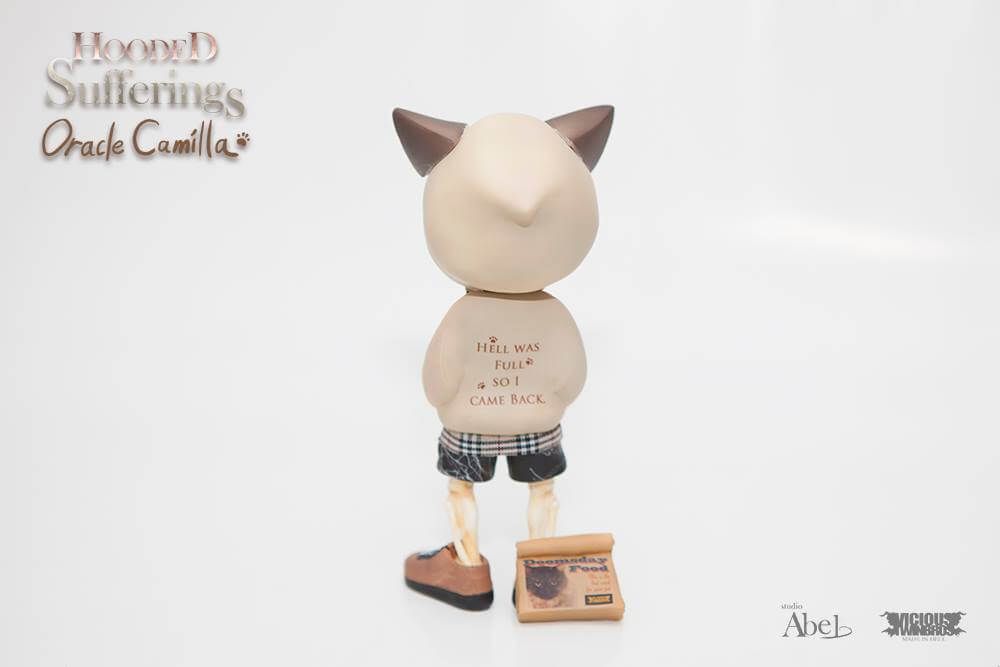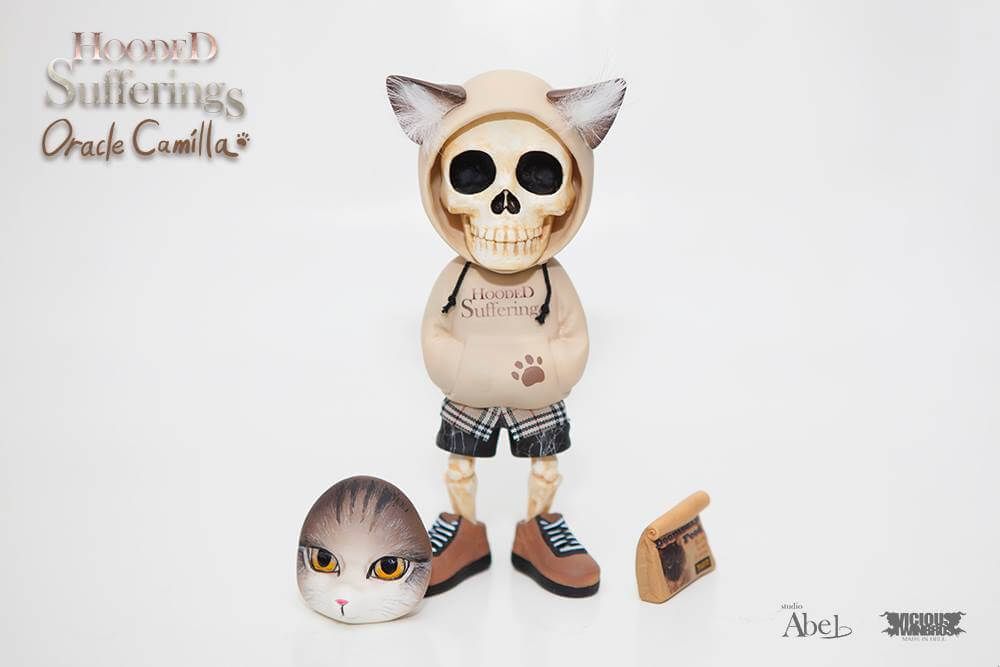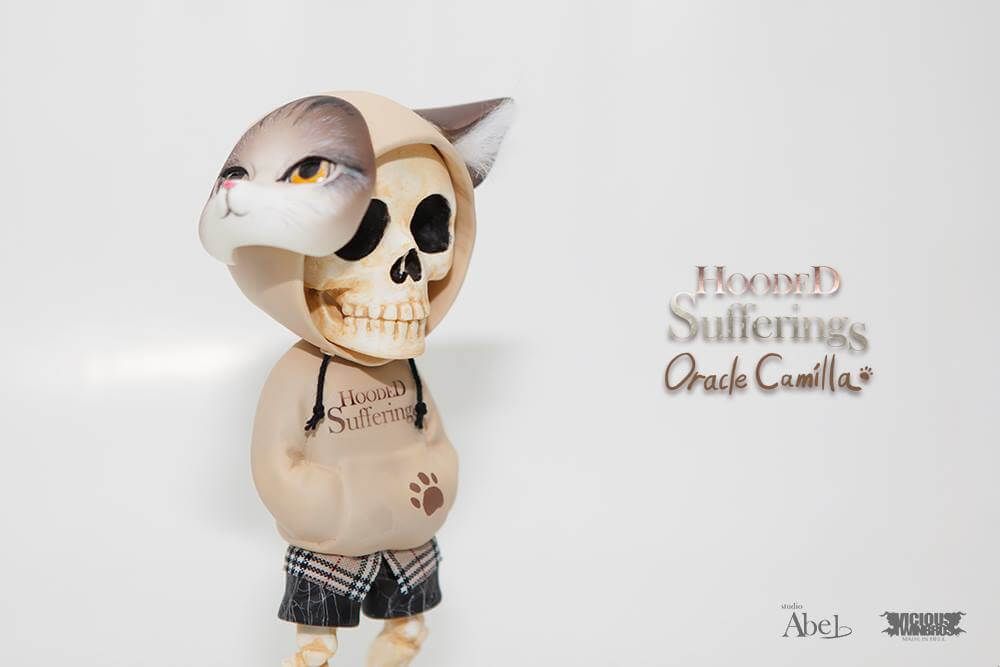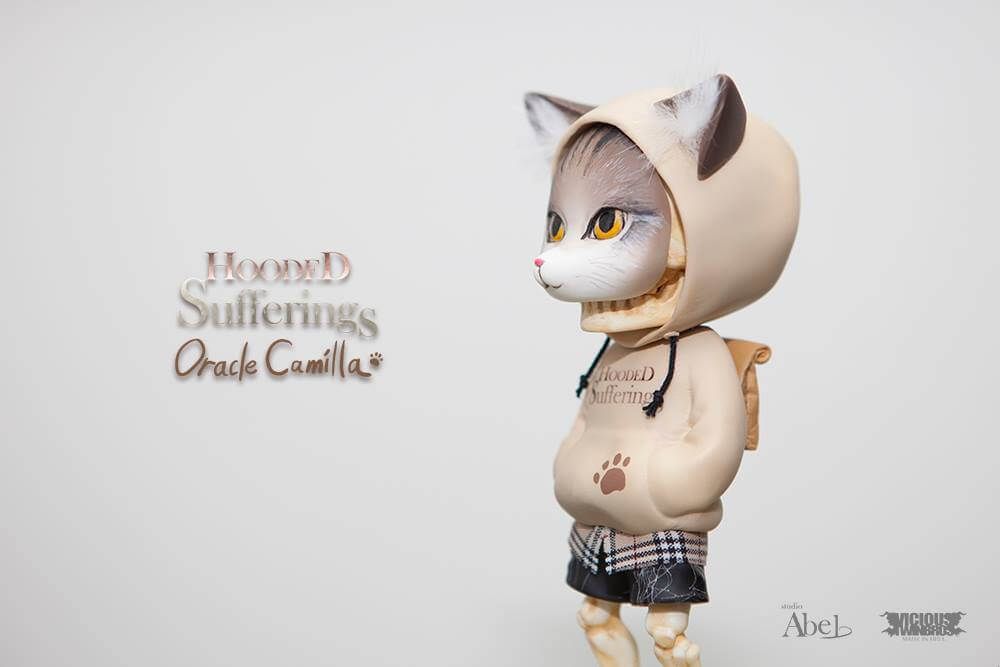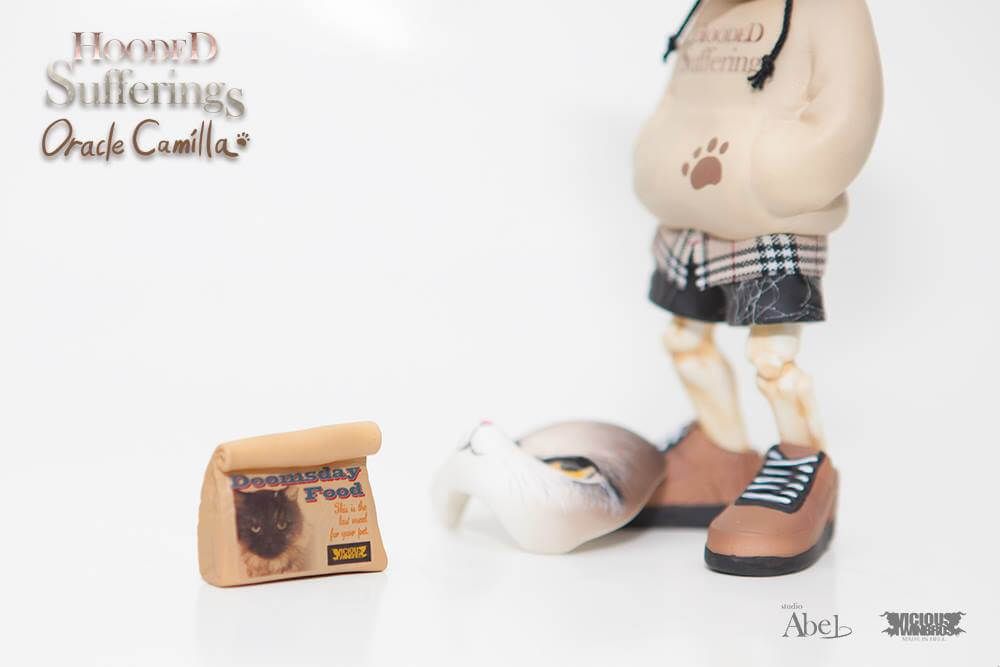 (Limited 15 pcs)
Material: Resin
Size : 6 inch (15 cm)
Included: Figure, Magnet Accessories(Mask, Ears, Food bag), Production Note, Picture card with numbering
Beijing Toy Show 2018 (Sep.7~9) BOOTH #C93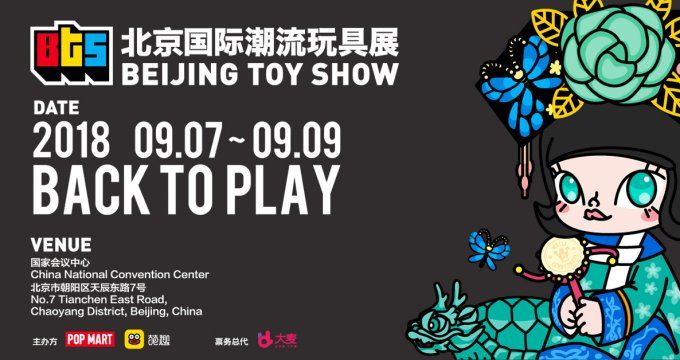 ABOUT
Vicious twin bros
Vicious twin bros are twin brother's team constituted of
Thod, who is a black metal musician and a creature sculpt artist,
and Abel, a freelance graphic designer and an illustrator.
In 2014, Abel came up with an idea to form a union of two teams
to bring together various creative initiatives for fun while working in their own fields.
The union triggered off with their first release Hooded sufferings: Oracle,
an artwork objectifying the concept of death.
They intend to continuously showcase various types of creative work of
music, media, drawings and design in upcoming years.
You can get your daily Designer Toy fix from our TTC Mobile App. It's free too! FREE! Download on the iPhone or Android smartphones. Search for "The Toy Chronicle" and all your Designer Toy wishes will come true! Pretty much.
Facebook: www.facebook.com/vicioustwinbros
Etsy: www.etsy.com/shop/vicioustwinbros