Don't cry over spilled milk bitches! Miss this drop and you only have yourself to blame, HA. Your boy Sket One is back with next resin figure from his "Hood Goodz" series. Meet Spoiled Rotten Milk the man himself Sket One. Hood Goodz "Spoiled Rotten" Milk 5″w x 7.5″h Resin Figure. Self-produced in the United States of America.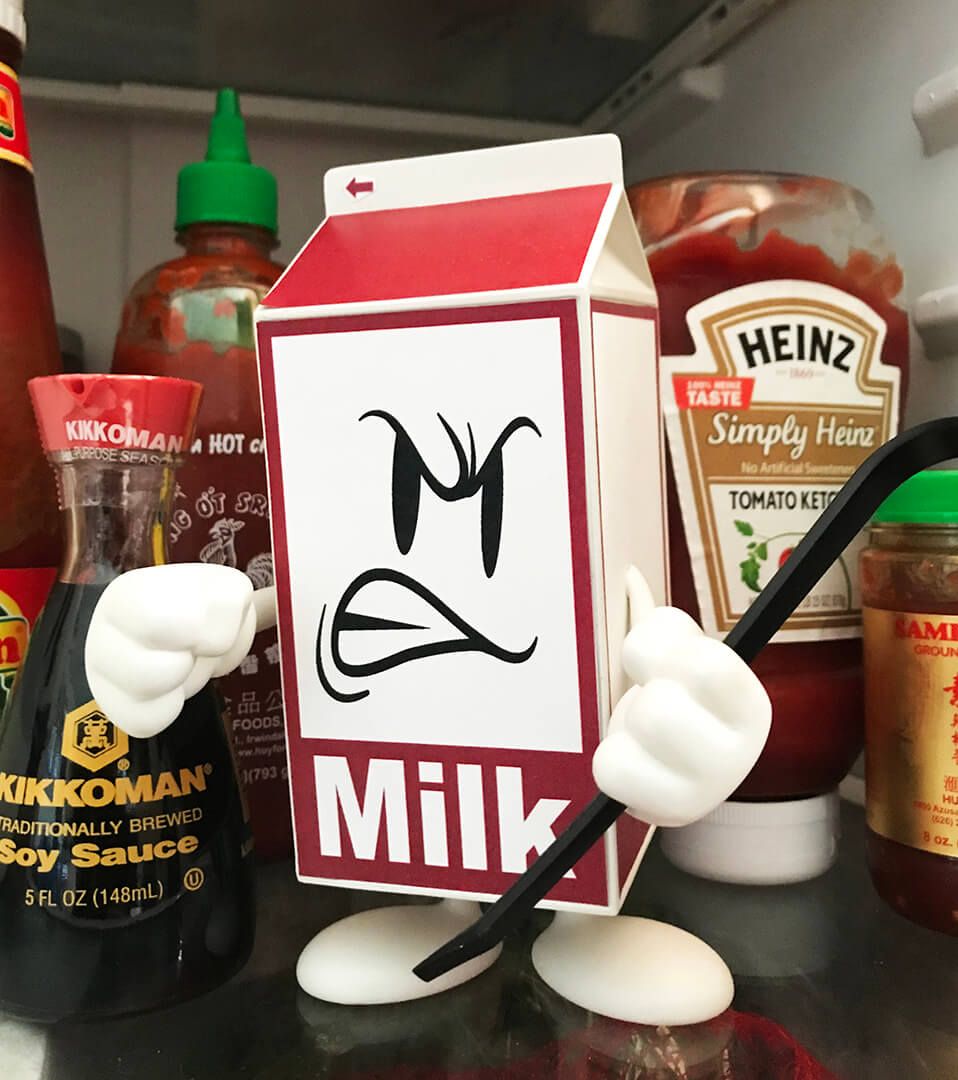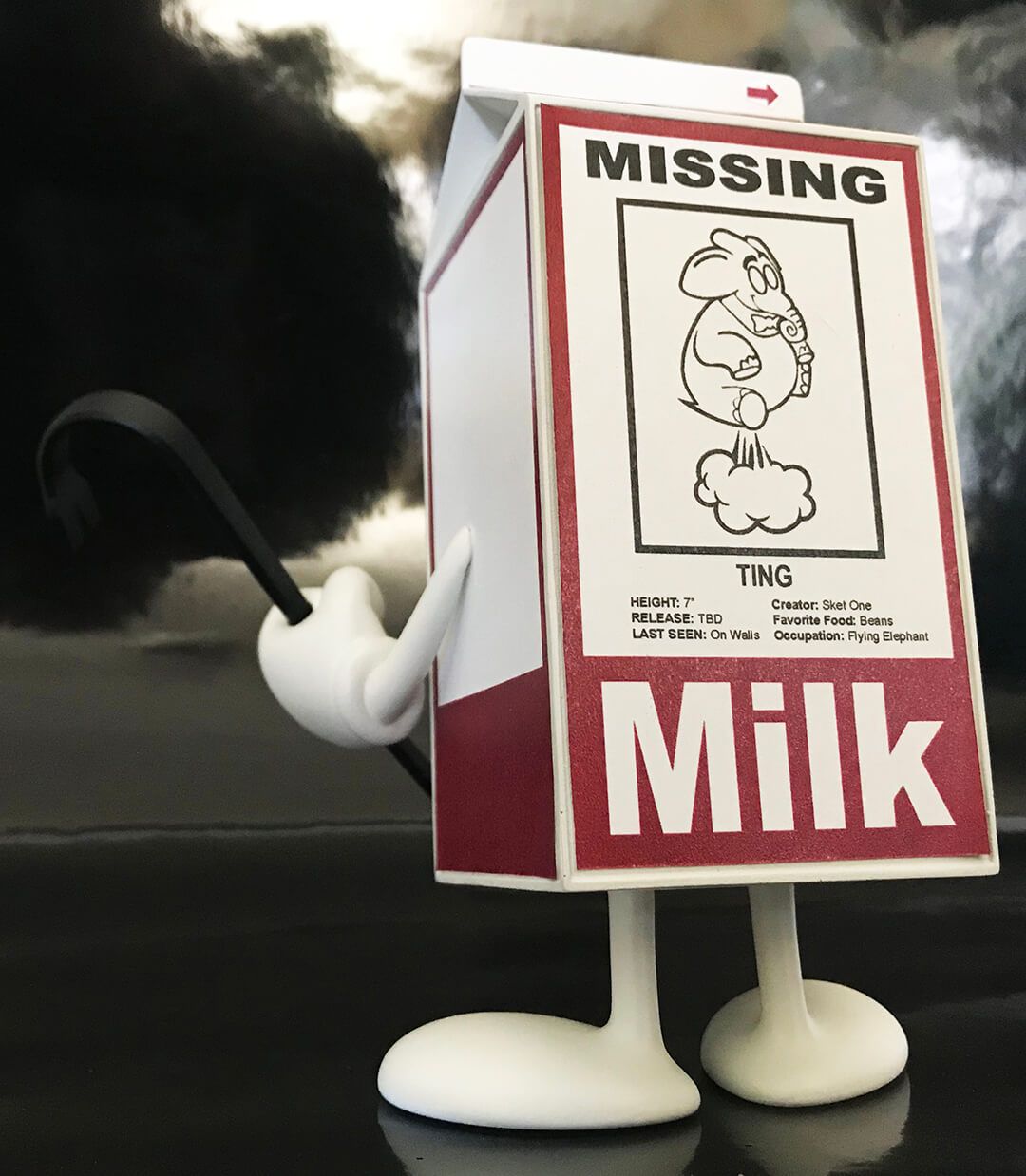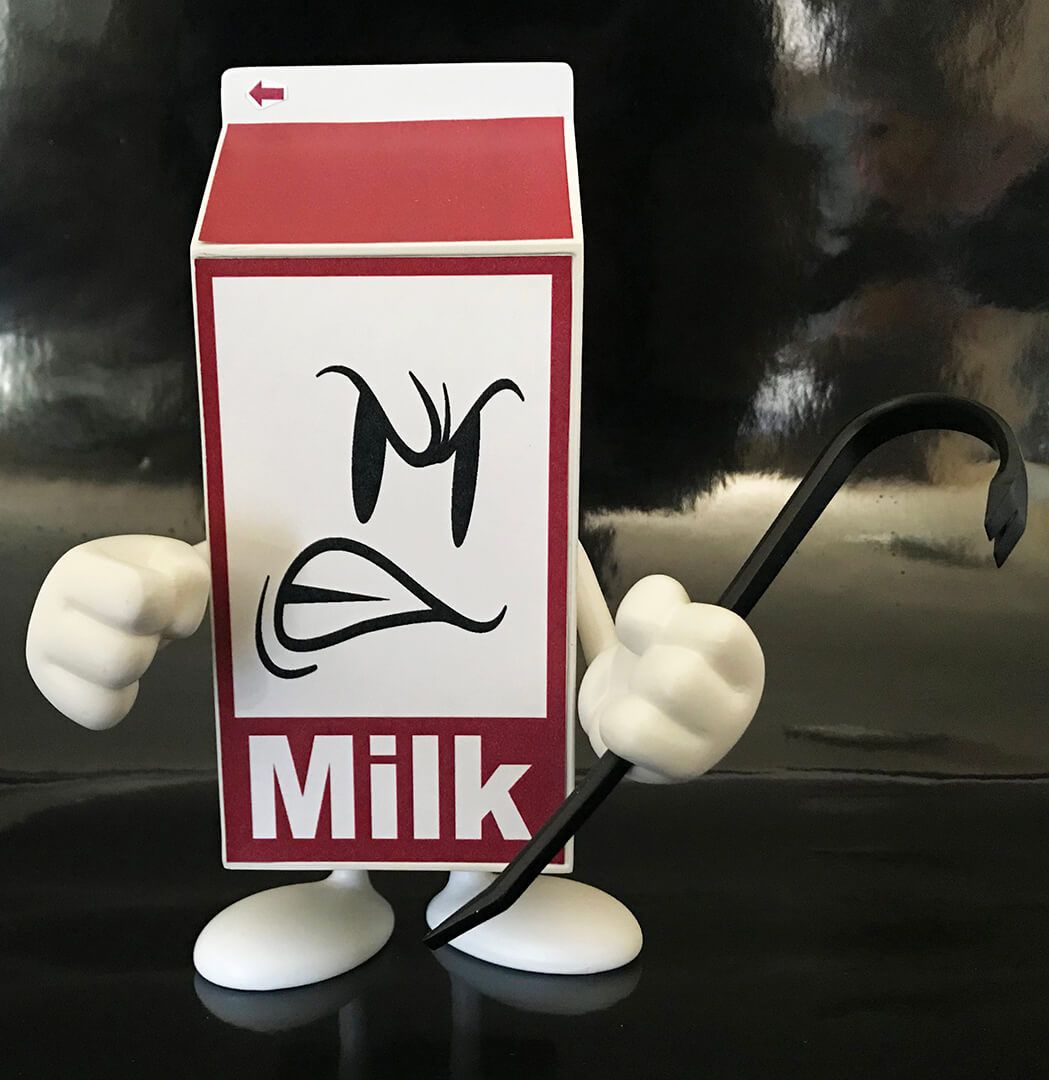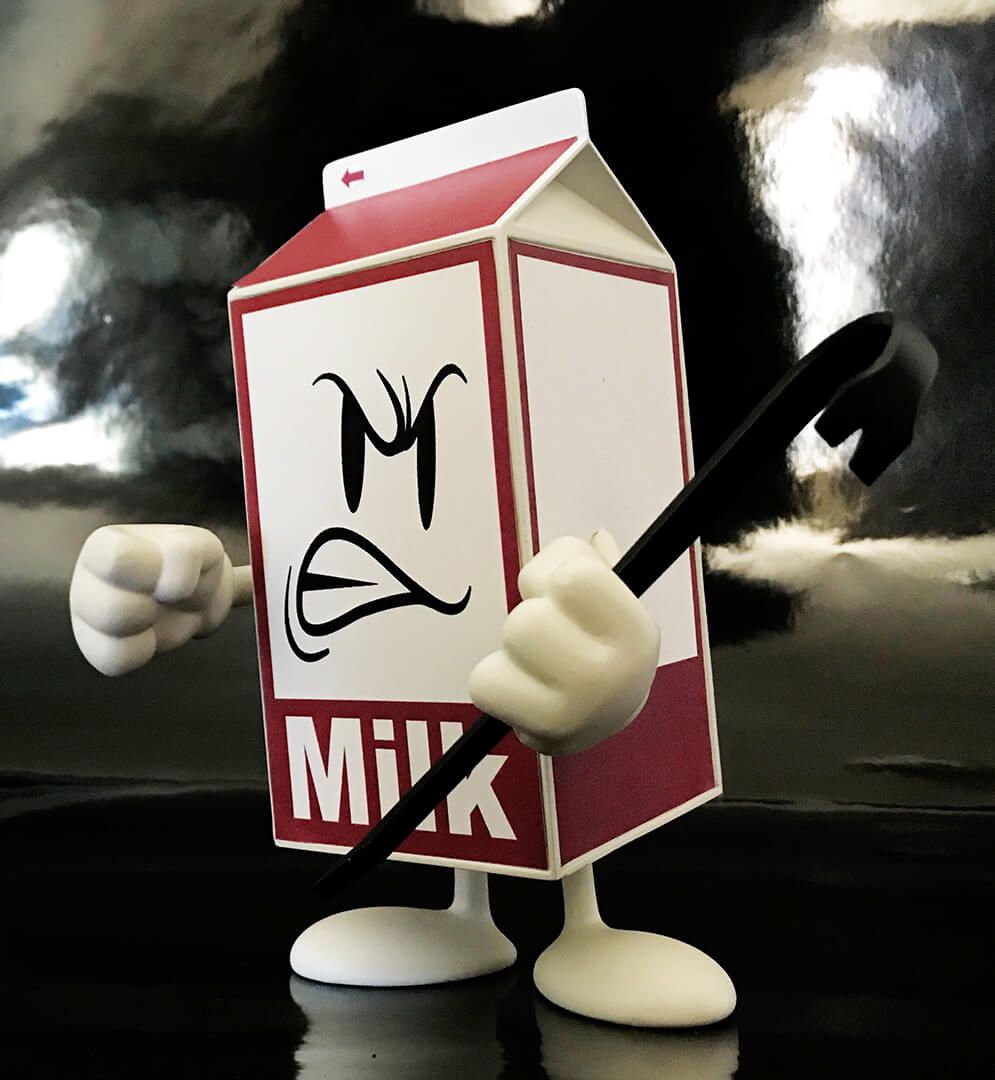 Material: Resin
Size: 5″w x 7.5″h
WHEN: Pre-order NOW
WHERE: http://sketone.storenvy.com
Price: $65 USD
With HARDKNOX already released back in 2015 which you can check out HERE. Which other Hood Goodz would you like to see make the transition into an art collectable?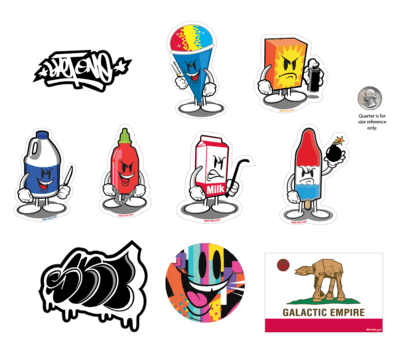 If you want to get your Designer Toy news first, you should look to download our new TTC Mobile App. Designer Toy news direct to your smartphone. No dealing with social media algorithms.
It's FREE.
http://www.instagram.com/sket_one
http://www.twitter.com/sketone
http://www.facebook.com/sketoneproductions
(info and images lifted from http://www.sket-one.com/)