If you missed Dcon 2015 then you're in luck! Luke Chueh x Munky King have saved the Black Set of the new HEADSPACE with the added bonus head of the infamous Darth Vader head! yes like me you can interchange from the bear or rabbit head and join the dark side.
"Headspace" is based on a series of paintings created by Luke Chueh over the past couple years. The series is Luke's attempt to give credit to the things that have had an impact on his life/career. This is the second set released and comes with the classic black bunny head accompanied by the "Father" head!
This piece comes with one 6 inch vinyl body and two interchangeable heads, a cape, and TWO 8×10 archival prints.
Priced at $100 at https://www.munkyking.com/
Why not check out our OG Headspace review HERE.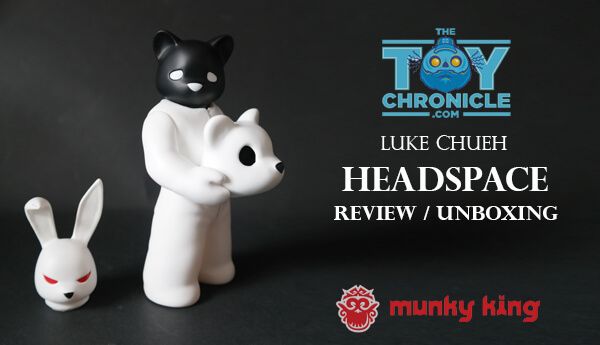 Find Luke via Instagram, facebook  and Twitter
http://www.munkyking.com , Facebook , Instagram and Twitter