Good start to the day is a little morning glory! Ha, Happy Team sets the tone for a Monday morning by announcing an all new colourway of the funny "HappyCrotch" vinyl figure which is powered by the guys at Unbox Industries. That's 3 colourways all together now and a fitting time for a pink version, as Feb is a month of love.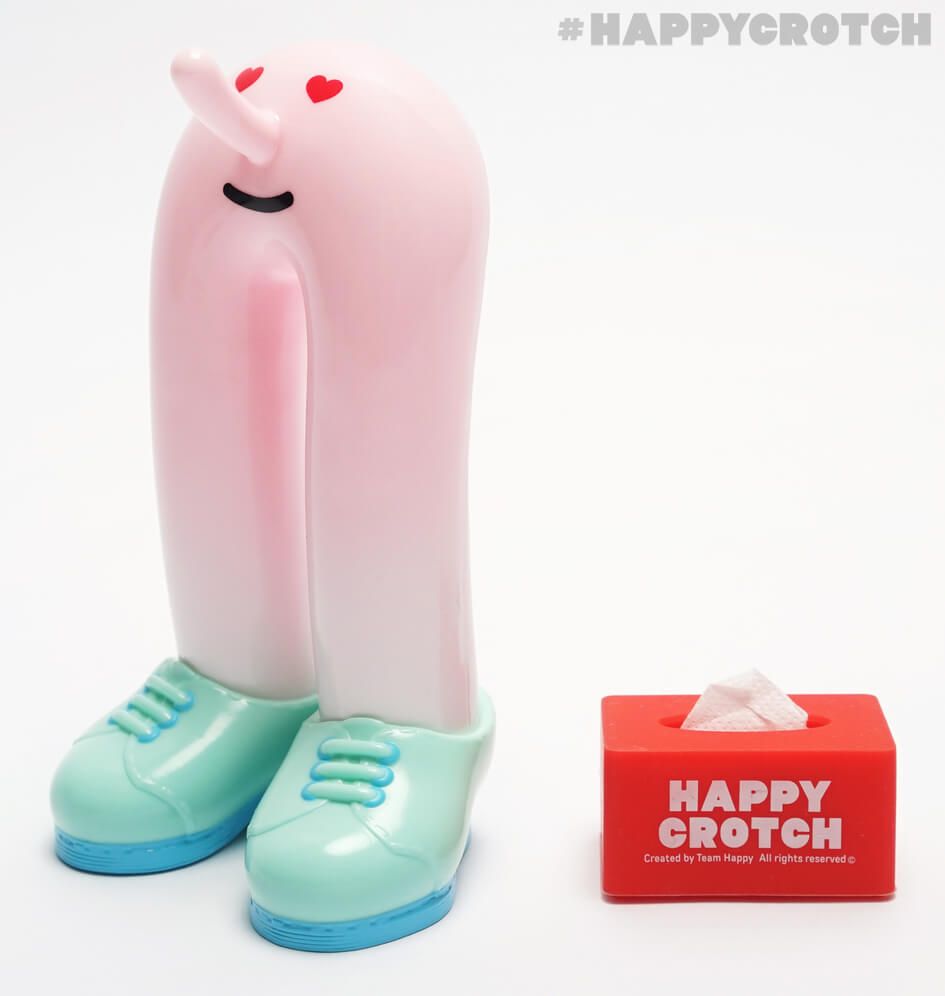 HAPPY CROTCH
MATERIALS: SOFT VINYL
HEIGHT: 6 INCHES
TISSUE BOX / TISSUE ACCESSORY
PRINTED BOX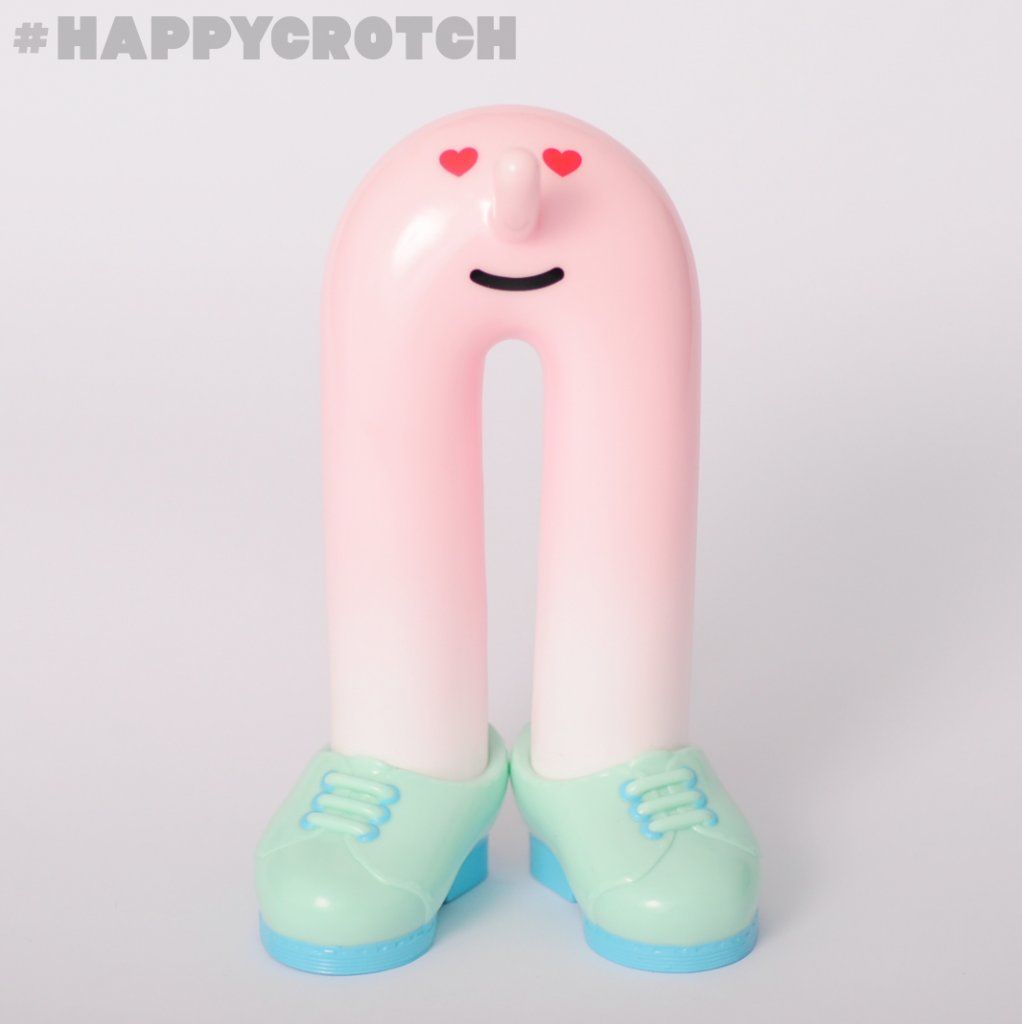 Price at £50 each, limited to 40 pieces on sale right now at our friends at Collect and Display.
Happy Crotch x Unbox Industries – 6″ Vinyl Figure in stock at Collect and Display HERE. Priced at £40 each. Don't forget to take advantage of TTC Collect & Display discount code at
www.collectanddisplay.com
Use code: THETOYCHRONICLE5