Breadcat/ Boxcat creator Rato Kim had a whirlwind of a year in 2016 and last month hit the ground running at the start of 2017 by having her custom show Ririn & Deli 리리앤델리 Gallery in South Korea which you can check out HERE.Rato's not forgotten about you as she's nearly ready to make her first worldwide release of the year, LOVE is in the air!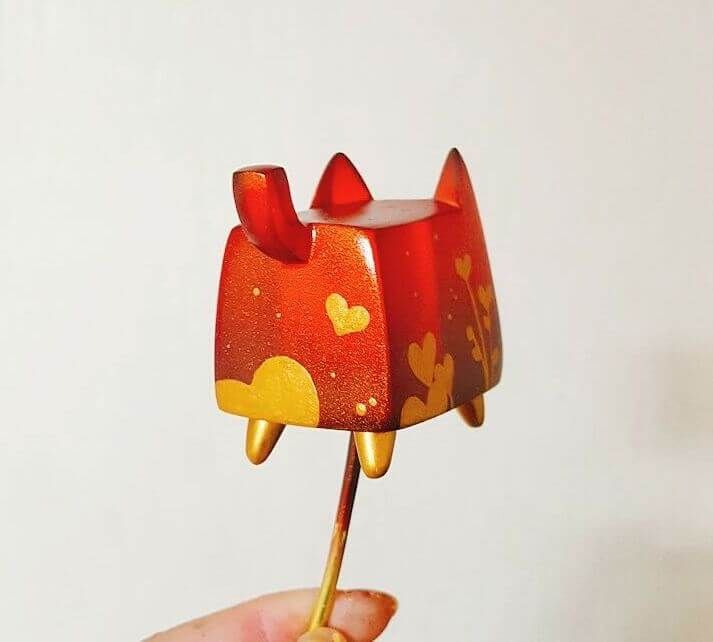 Ok, so It's not a full reveal, stay tuned for the update as we will have the full reveal tomorrow. The red n gold hearts should be enough especially with the semi clear resin cast. Get ready to pre-order Boxcat Valentine Cat as it's limited 20 pieces worldwide.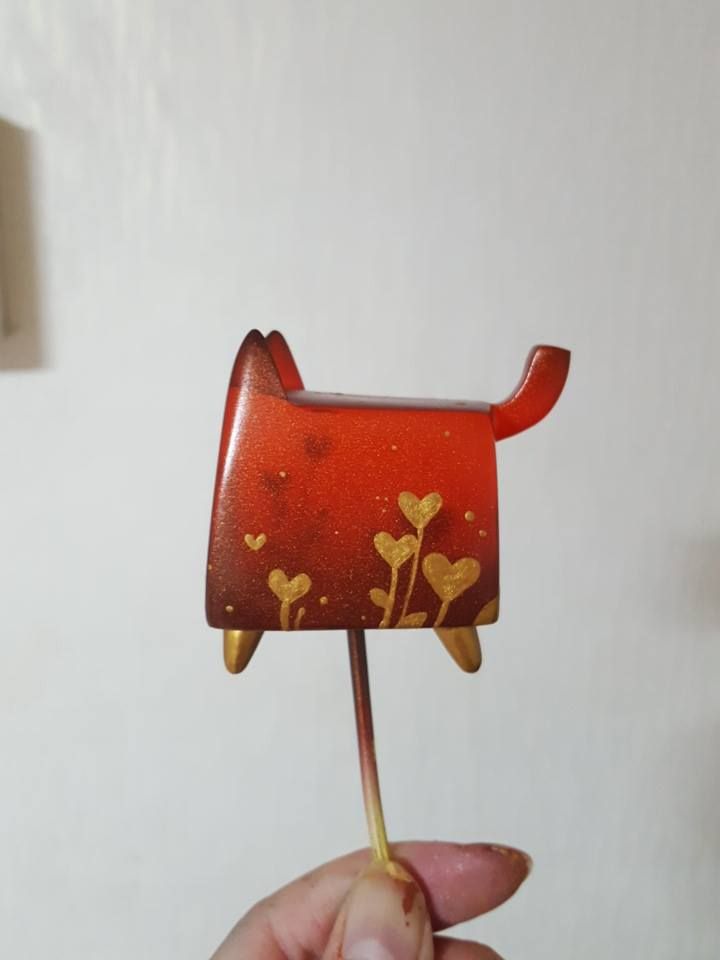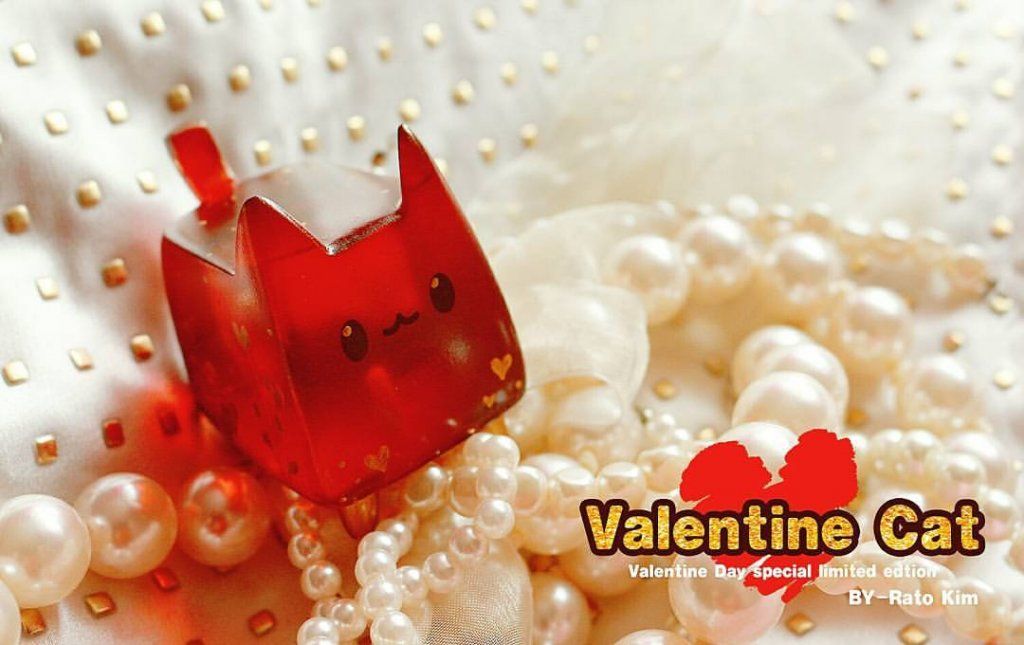 Pre-orders will start 8th February via Rato's all new Etsy store.
Need some Rato Kim goodness> you can visit her all new Etsy store.
Rato's dropped a new PIN too!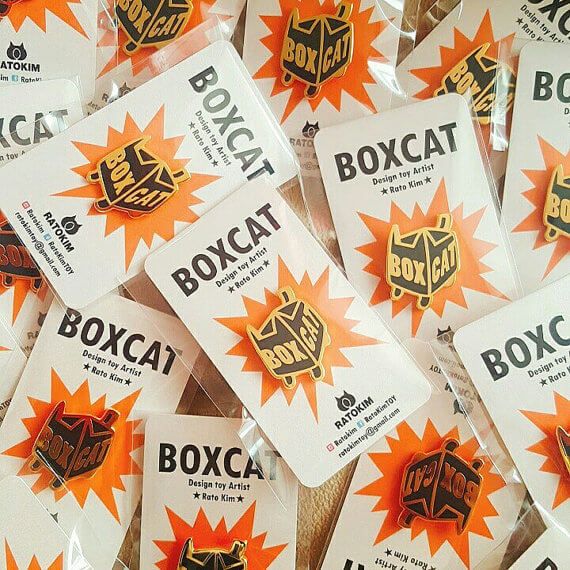 In the meantime, why not take a read of our interview and a little behind the scenes with the artist behind Breadcat  
HERE
in our TTC Talks to Rato Kim.