Designer Con 2015 is less than 2 weeks away and Doktor A already makes me wish I was there. Earlier we wrote about his Todd Morden "Coldcast" metal editions, but there's more! Doktor A will be bringing a very special Todd Morden exclusive to Designer Con.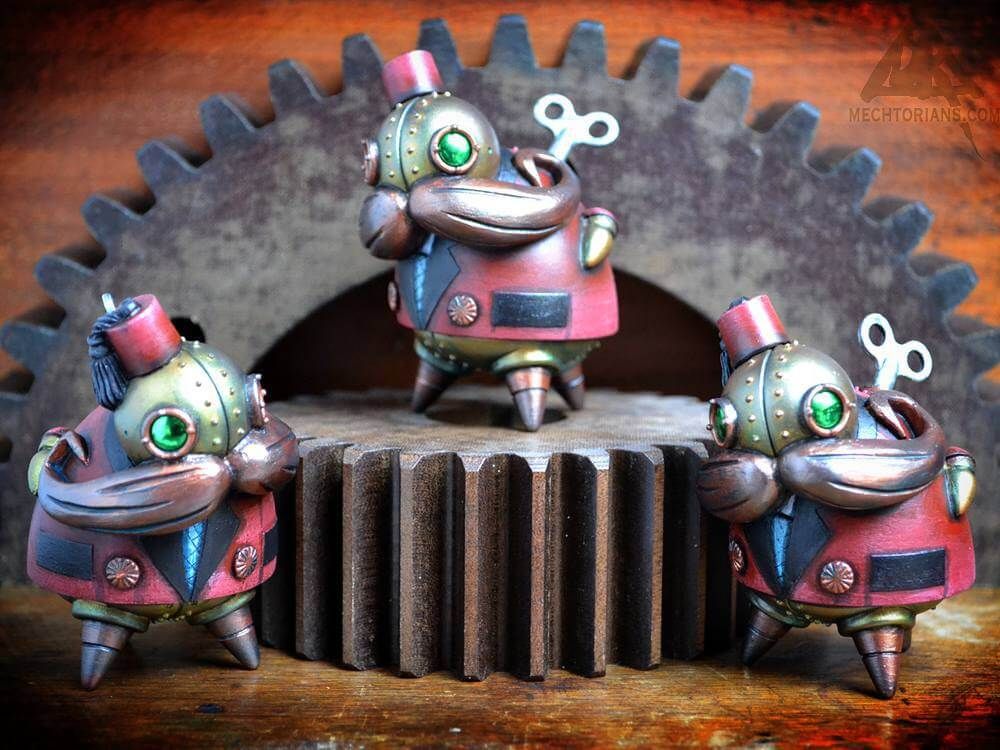 There will be a total of 10 hand painted Todd Morden figures available on the 21st and 22nd of November. Each figure is 3″ tall and they're painted to the same standard as his larger Mechtorian artworks. Owning a hand painted Stumpy Warburton resin figure myself, I can guarantee you will not regret adding this beauty to your collection. The details on his smaller works still amaze me and Todd Morden is no different.
If you've always wanted to own a custom piece by Doktor A, this is your chance! The hand painted Todd Morden figures are $100 each and can be found at Doktor A's booth (114). Each figure comes with a winding key (how cool is that?!) and are signed, dated and numbered.
You can find Doktor A on Facebook, Instagram, Twitter, Patreon and Ello.