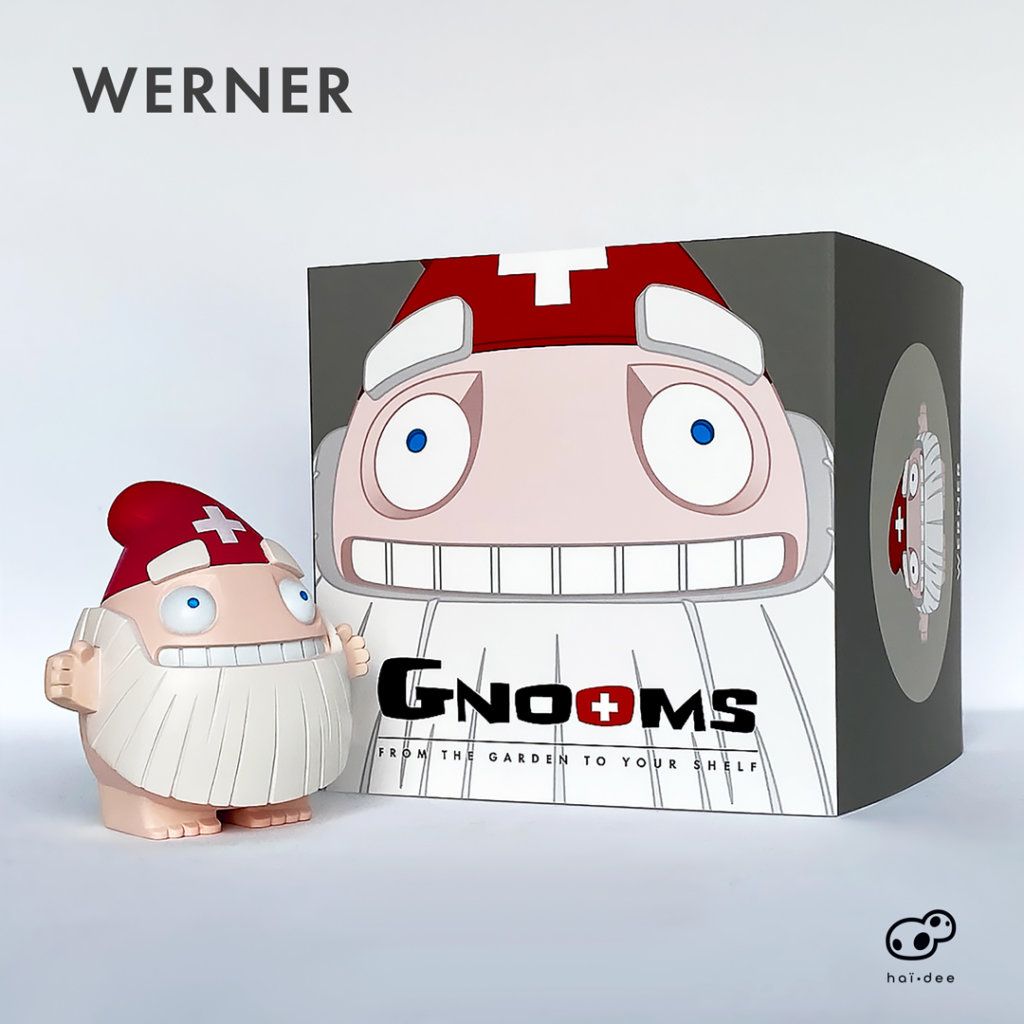 Another glorious beard is coming to ToyConUK 2020 this weekend, and it's not affixed to the TTC Beard or Uncle Absinthe! Nope, it is courtesy of our Swiss friend, Hai Dee Toys who will be debuting Gnooms in London this coming Saturday at ToyConUK.
Limited to only 10 pieces, Gnooms is priced at £100 each. If you're wanting to add these 2.75inch Gnooms to your collection, you will find him & Hai Dee Toys on booth #20 at ToyConUK from Saturday morning at 11am.
---
Hai Dee Toys Social Media
Instagram: https://www.instagram.com/hai_dee_toys
---
If you want to support The Toy Chronicle, we have a number of options available to you. We have started to stock a wide range of releases that we think you will enjoy. Ranging from production pieces from Superplastic, to original pieces from our favourite artists. Purchasing one of our pins also really help. A quick, cheap way to also support the TTC is by making a small donation. These can all be completed below through our online shop. We appreciate all the support! Thanks!