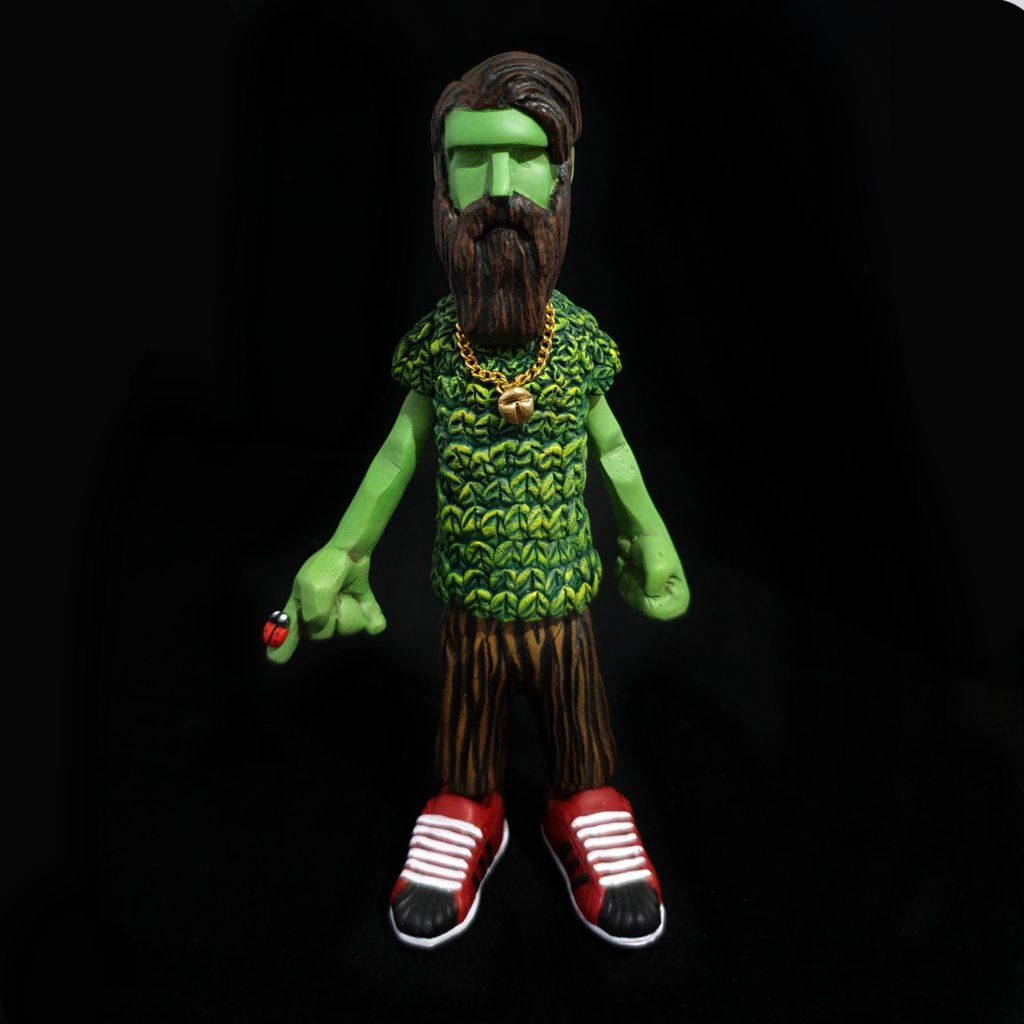 He's green, he's mean and he's likely coming for your queen… narh, we jest. Uncle Absinthe ain't mean or coming for you queen, but he most certainly is green and you'll see in this new multifaceted custom that Unc Abs has been working on recently that is a love letter to all the platforms that he has customised over the years. Also, a self portrait too – as you can see from the image above. Meet the Green Mandem!
The Green Mandem features the TTC Skull, the Lunartik Tea, the Superplastic Janky and the Kidrobot Dunny, Uncle Absinthe has created the perfect leafy homage. Before you think that this is five individual pieces, actually the body remains the same with five interchangeable heads! We love it.
Whilst not for sale, unless you make him an offer he can't refuse, the Green Mandem with all its heads will be on show on our ToyConUK booth this weekend. Swing by booth #44 / #45 to see this in person!
Absinthe has also been working on two custom Lunartik Teas for the Flatties 10 Year Custom Tea Party that we told you about earlier this week. For the first time Autumn has come to the Fake Plastic Teas series, he has given them two different finishes, the large one has a bold colour scheme, which really pops and the mini has a more realistic leafy feel to it. As always every leaf on these has been hand sculpted! The small is priced at £45 and the large tea is priced at £125. These can be both found on the Flatties booth at ToyConUK this weekend (#11 / #12).
There will also be some awesome stickers available there too including a Shit Unicorn x Bowie special!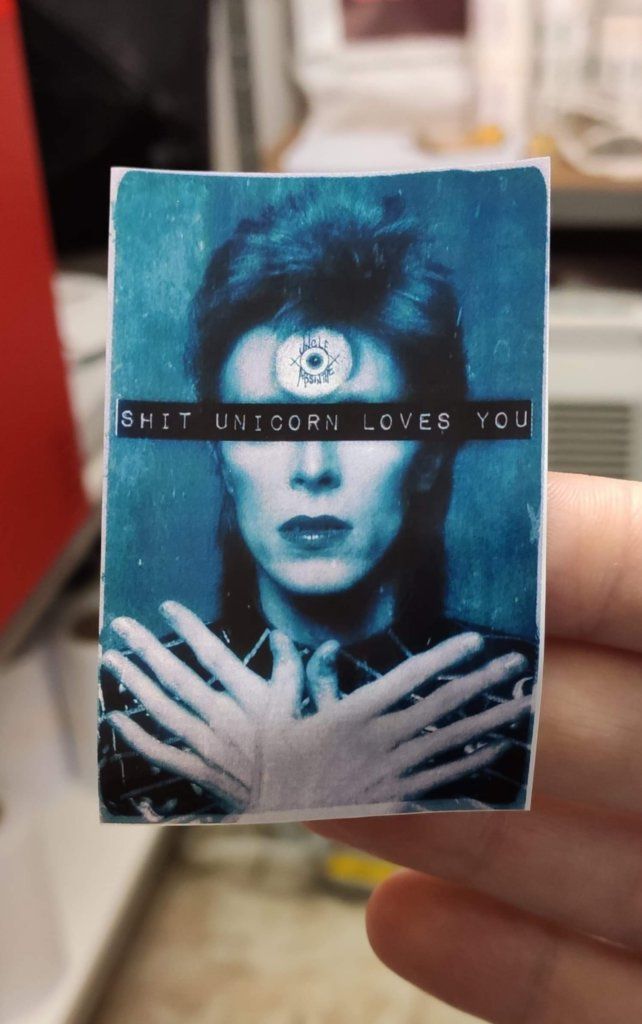 ---
Uncle Absinthe Social Media
Facebook: https://www.facebook.com/UncleAbsintheArt/
Instagram: https://www.instagram.com/uncleabsinthe/
Twitter: https://twitter.com/UncleAbsinthe
---
If you want to support The Toy Chronicle, we have a number of options available to you. We have started to stock a wide range of releases that we think you will enjoy. Ranging from production pieces from Superplastic, to original pieces from our favourite artists. Purchasing one of our pins also really help. A quick, cheap way to also support the TTC is by making a small donation. These can all be completed below through our online shop. We appreciate all the support! Thanks!