Chris Ryniak will be making the internet grind to a standstill yet again with his two new releases. The two releases, The New Glow Glitter Bugbite and Peacock Blue Dewdrop will have your hearts melted and locked on to the F5 refresh button with the anticipation. If you've been waiting to finally snag one, then Friday June 19th at 2pm EST (7PM UK time) is the date to remember to try and get these cute resin figures.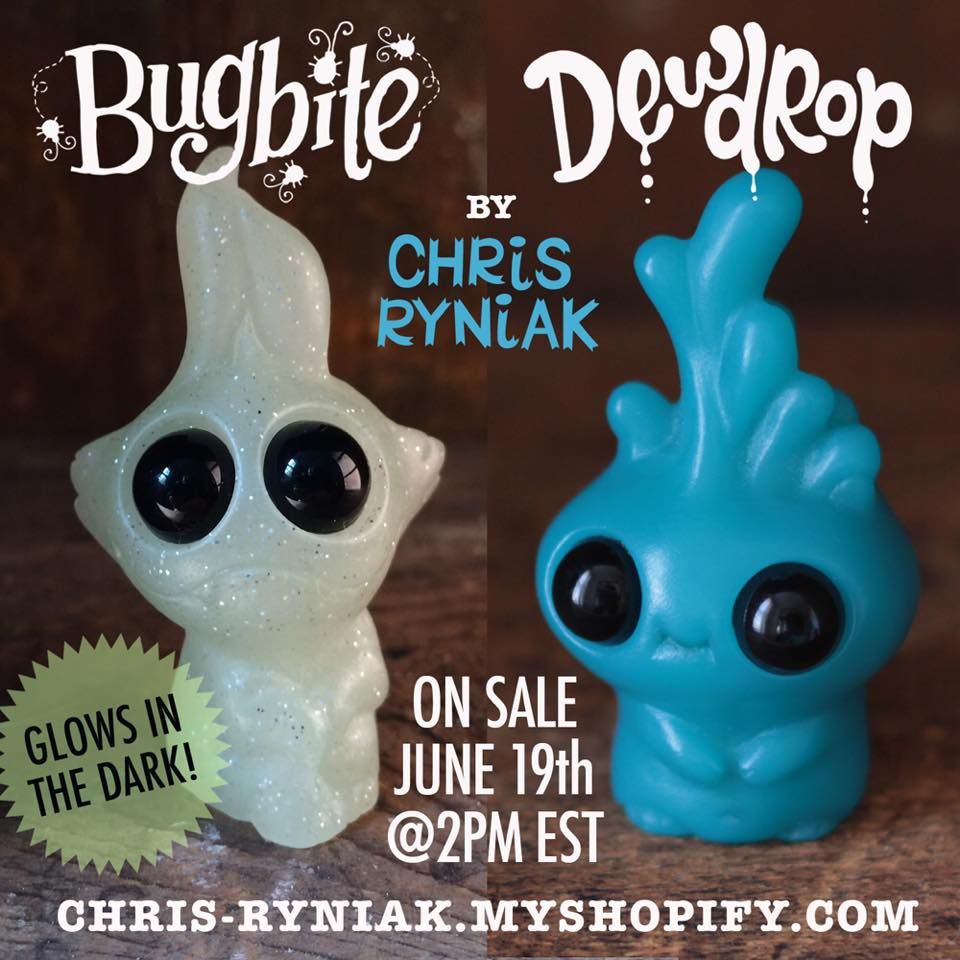 Priced at $18 around £11 each at Chris-ryniak.myshopify.com
Check Chris Ryniak via his Facebook ,Twitter  and Instagram.