Glenn Barr joins the realms of Circus Posterus. Lucky Devil Blue Skelve Glenn Barr's creation, a great transition from Glenn's art work to a designer toy, with nothing lost along the way, as Lucky Devil still has Glenn's trademark colour pallet and Glenn's love of bombs.
"Glenn Barr's surreal creatures, specters and tragic characters live in a seedy universe, drenched in the grit and haze of a post-apocalyptic urban dreamscape. His Detroit work has been labeled Pop Surrealism, Pop Pluralism, Lowbrow, Underground, Regional, Outsider, Ashcan or as he coins the phrase "B Culturalism". Barr finds inspiration in the city streets as well as from pop and counter cultures that infuse a familiarity in his many parallel realities. With a nod to old master painting, pulp art, comics and animation, Barr's paintings are mesmerizing in their narrative complexities and technical depth."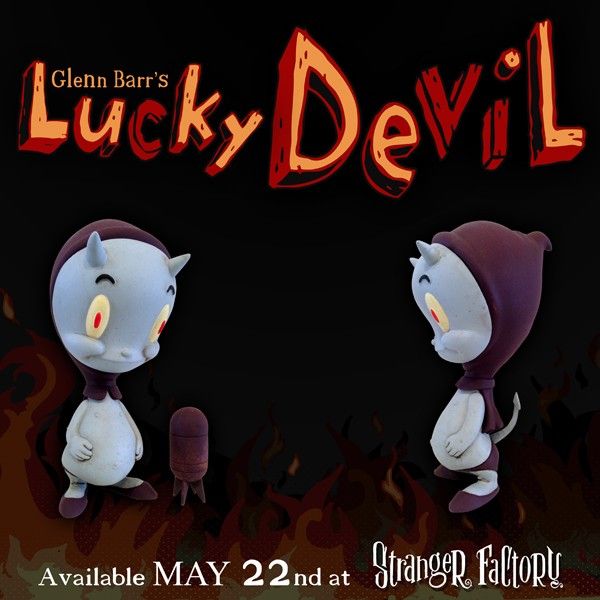 Edition of 30 $250, around £159 (one per household) Standing approx. 9? tall all hand painted acrylic on cast resin, Sculpted and cast by Mana Studios/ painted by Circus Posterus
Comes with a signed and numbered 5×7? print by Glenn and hand screened printed muslin bag. You can buy him at http://www.circusposterus.com/ May 22nd.
You can check out Glenn's beautiful work at http://www.glbarr.com/ and his Instagram.
(all info and photos lifted from Circus Posterus )