Right outta the blue! Scott Tolleson & De Korner are preparing a new version of "Kookie No Good" for Designer Con 2016 that's happening this weekend. Meet Frosty Kookie No Good, excuse our pun but CLEARly its another winning version of Kookie No Good. Collectors won't have that pouting bottom lip when they get to De Korner  booth #525 at DCon to give Frosty a new home.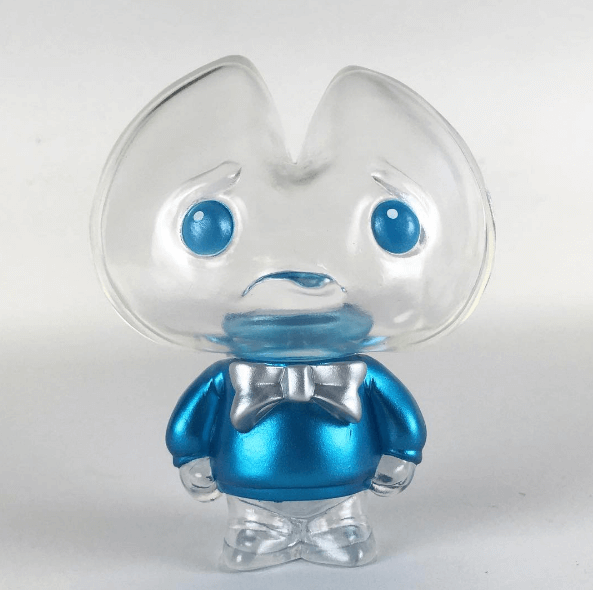 Manufactured in Japan, the figure stands 3.5? and is articulated smoothly at the neck.
Kookie No Good started with De Korner owner Kevin Cao's desire to make a 'bad fortune cookie' toy, Kookie No Good was designed by prolific artist Scott Tolleson. The appeal of this adorably upset Sofubi toy lies in his priceless expression with furrowed brow, and pursed lips. We have the original version and cannot speak highly enough about the quality.
No word on pricing but we think it will be around $40. We hope  De Korner will release a few Frosy Kookie No Good after Dcon. Stay tuned for further updates.
http://www.designercon.com/ November 21-22, 2016.
Pasadena Convention Center – Exhibit Hall
300 East Green Street
Pasadena, CA 91101
Find Scott via http://www.stolleart.com/  Instagram and Twitter.