Wouldn't be right without Cassia Harries AKA Monster Mind Sculpts releasing something awsome at Designer Con 2016 this weekend right. You guys are in for a treat and we're mad jealous you guys can get the chance to see and own these Glow in the Dark "Weebees" by Cassia at Designer Con!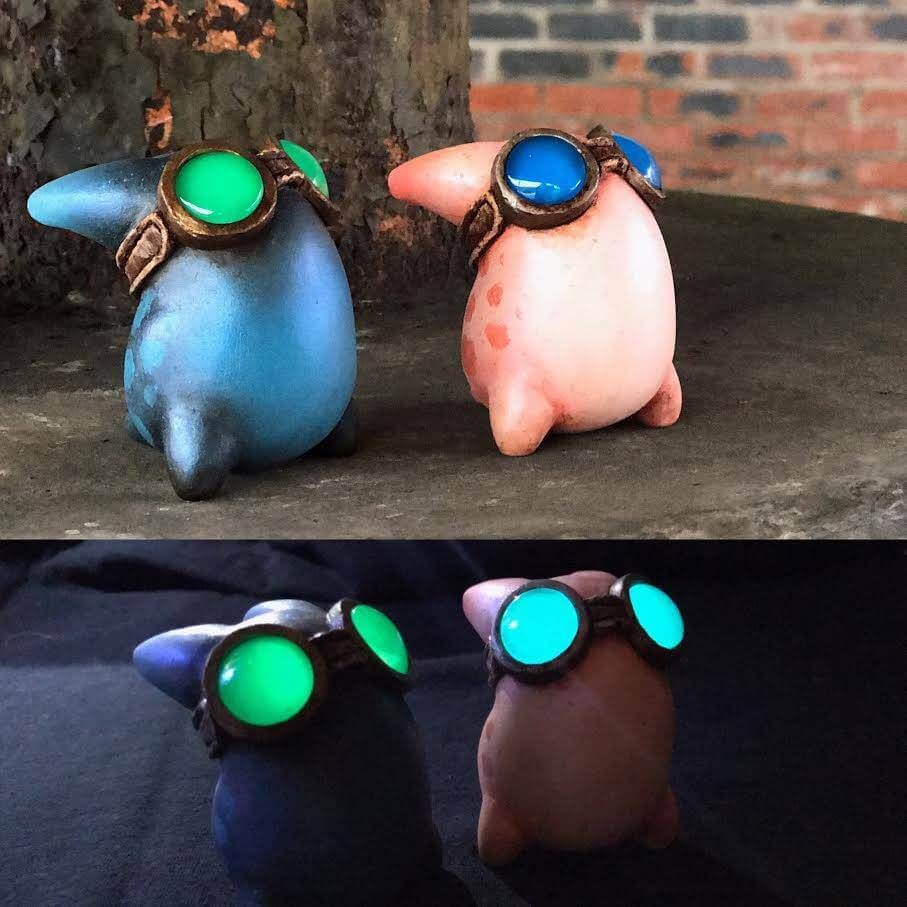 Hand casted and hand painted. 4 of each color: Midnight and Sunset with glow in the dark eyes and a nice shimmery paint.
Available at Circus Posterus booth #519 this weekend!

http://www.designercon.com/ November 21-22, 2016.
Pasadena Convention Center – Exhibit Hall
300 East Green Street
Pasadena, CA 91101
While we have your attention, also check out our "The Toy Chronicle Artist Spotlight feature on Cassia" we did way back in March 2014 HERE.
Be sure to check out Cassia media sites Via
(info and photos lifted from Circus Posterus Fans)