Need a new colour way to your collection of The Evel Fett by RETRO OUTLAW x 3DRetro? Well our friends Discordia Culture Shop have landed some in and available for pre-order. It's been hell of a long time since Evel Fett got a new colourway!
Galactic Bounty Hunter Stuntman – Evel Fett. This pop culture mash-up of Boba Fett and Evel Knievel stands 12″ tall and has a removable cape and "swagger" stick.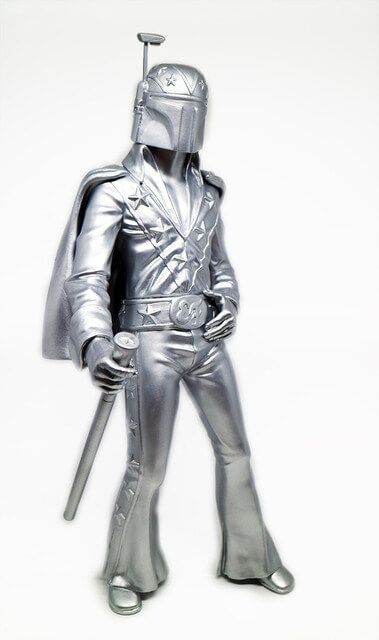 He is packaged in a retro-style package.