When I saw this poor little plush bear I knew he would be coming to live at our house, so when Collect and Display let me know they where getting them in I was super happy.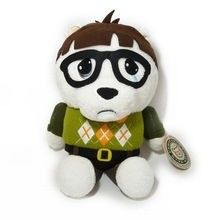 Bartholomew Punchyface was deigned by artists Luke Chueh and Scott Tolleson, prototyped by A Little Stranger and produced by 3DRetro.
With his bowl hair cut, argyle sweater vest and pants that you can really wedgie he is the most pathetic, geeky little bear ever.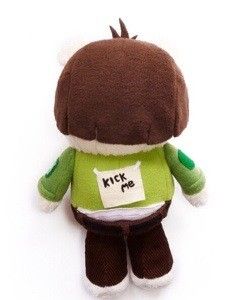 I have bought this for my son's 1st birthday, it is a teddy bear after all. This plush has so many different fabrics with different textures it's perfect for little kids, as well as big ones.
Now if you want to go buy Bartholomew, either to save him from being bullied or even if you just want to give him a slap, then there are 2 places I know of in the uk selling them.
Collect and Display have the green (pictured above) version for £35 plus P&P
If your looking for something extra then A Little Stranger has all 3 colour ways available at her online store.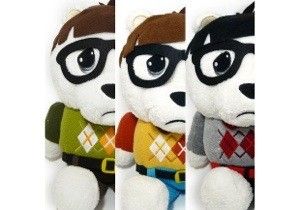 They are priced at £30 each or £75 if you buy the full set.