Elena Kazi – Greece based artist/dj/toy designer, creator of the hip BMBOX III, hip-hop queen and ruler of our hearts – just announced a new version of the mechanical creature fuelled with groove, LMNTAL. We loved the first edition, you can read all about it HERE.
This amazing figure features the 4 elements of hip hop. Emceeing, Graffiti, DJ-ing & Break Dancing. Beautifully done in a 3.5 inches / 8.8 cm solid piece with tasty lines. Made out of resin with 5 points of articulation and 2 accessories, vinyl record and turntable arm.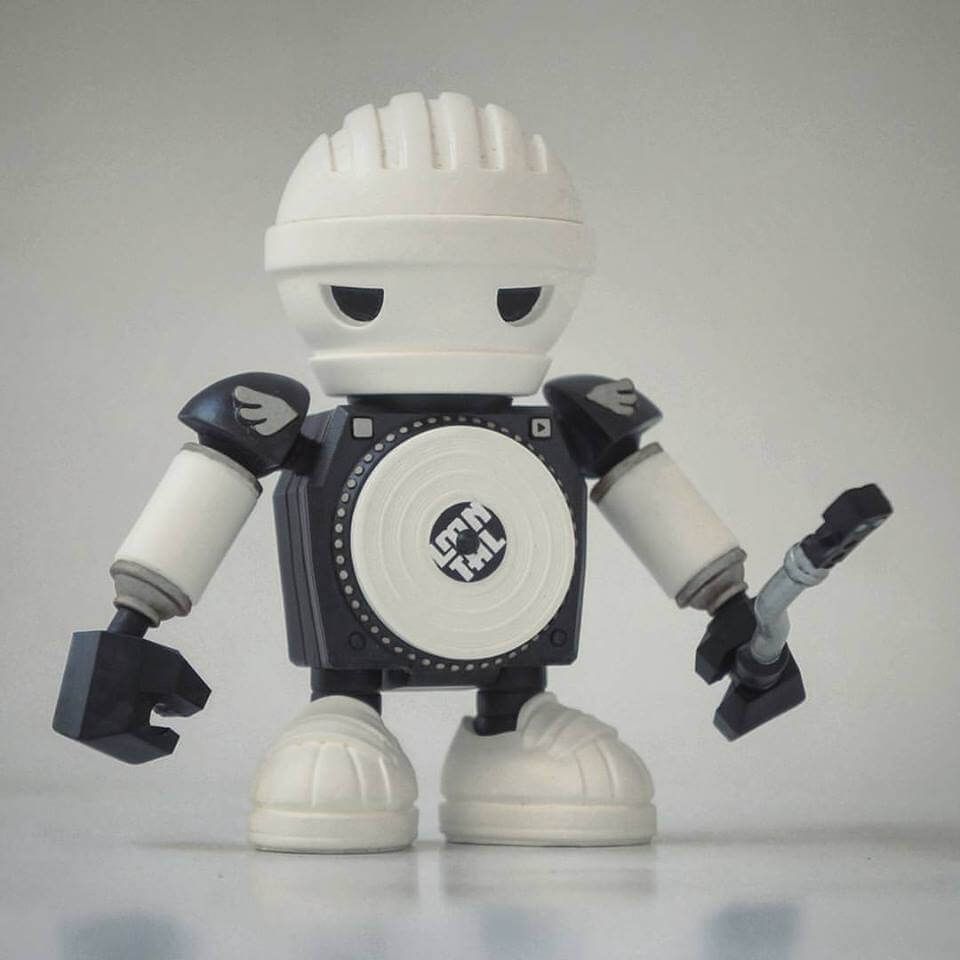 In this new  Icecold prepare to feel Ice Ice baby. White and black colors for a classy touch with with silver details on his wings, cans and platter! Only 3 available!
But that's not all. If you missed the previous original red version there will be another batch available with subtile differences.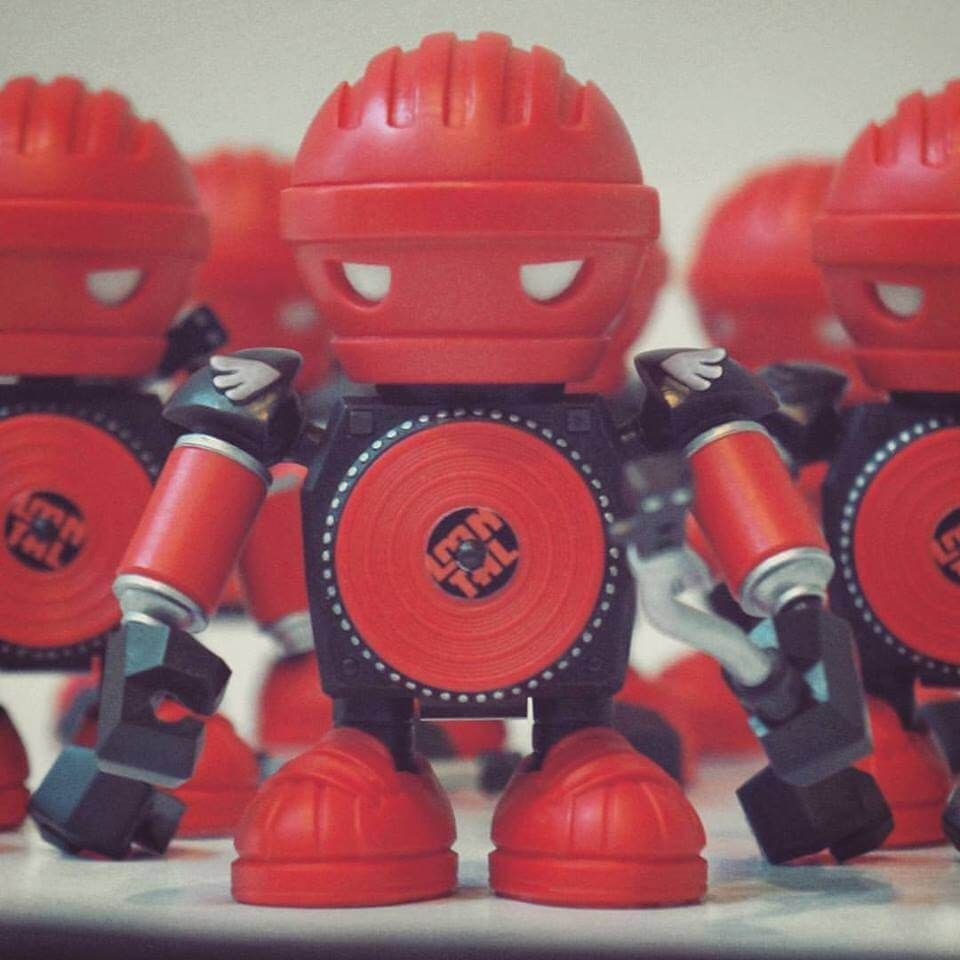 Revamped also with silver wings, cans and platter!
LMNTAL is a mechanical creature, different from what you've seen before! He is half robot, half amazing and was built by a hip hop aficionado, who actually programmed him using classic hip hop records!
His creator had a really wide hip hop knowledge and was a very skilled scientist, but right before finishing programming the robot, he tragically lost his mind and was transferred to a madhouse!
All of this goodness will be live on Saturday, December 10 at http://elenakazi.com.
Follow Elena Kazi on Facebook & Instagram.