Hello boys and girls, and now for something completely different!
The bootleg toy scene is growing, specially in the US but all across the globe artists are making their own renditions of lost heroes, battle robots, political and social statements, hopes and dreams and everything you mighty think of. That's what "Art Toys" are all about right? Expression!
When you use toys as a medium of communication everything is easier, a throwback to easier times, that's maybe one of the many reason artists use that classic vintage "Kenner" toys as a weapon of choice. With that in mind we decided to share with you guys toys we would love to see "bootlegged" in this modern times. Maybe you can use this as inspiration, maybe you can feel some nostalgia maybe you'll enjoy it maybe you don't but here we go!
For this first suggestions we assembled 5 TV shows, if you guys like this kind of stuff please let us know and we will defo continue this;
The first show is one I recalled this week with my brother. From 1989 to 1991 as part of the Saturday morning cartoon lineup on NBC there was this show that incorporated various elements and characters from the most popular Nintendo video games at the time. Yes, we're talking Simon Belmont, Mega Man, Kid Icarus, Donkey Kong and many more. The star of the show was this character called Kevin Keene and his dog Duke destined to become the hero "Captain N: The Game Master".
Sounds good right? No, not really. From What I recall this was a cheap attempt for Nintendo to make some money at the time. There you go, cheesy characters renditions to get you started, any takers? Let us know!
And now a heavy hitter, no really, HEAVY! A five episode mini-series created and starred by, wait for it, Chuck Norris as himself! Yea, we're talking 1986 "Karate Kommandos" here;
We know that there was a series of action figures, there are even several bootlegs of the mighty Chuck Norris, but how about a up to date full line up? Karate Kommandos and Vulture included;
Get some… Inspiration that is!
Speaking of true badasses! Based on First Blood and Rambo: First Blood Part II there was an animation series back in 1986 with 65 episodes featured the hero Rambo himself; Rambo: The Force of Freedom;
There was even an entire toy line;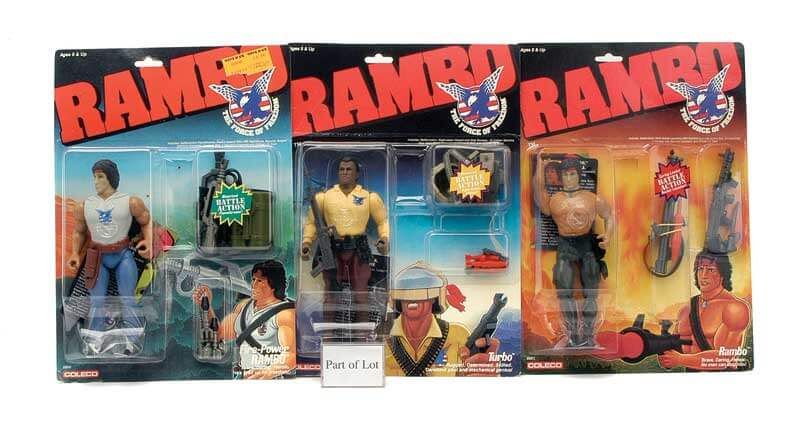 Get pumped like Stalone!
Speaking of the 80's  and not referring to robots it's like speaking of toy without mentioning TTC. So for you sofubi bootlegers here's a tip; Macron 1. A show created based on the animes GoShogun and Srungle. This is rather a generic series, featuring a bunch of kids fighting an evil organisation, souds familiar? Of course it does, but maybe you'll get some feelings;
Get your hands on that!
Let's end this with class and honour. How about the King Arthur and the Knights of Justice cartoon series from 1992? Created by Diane Eskenazi (Golden Films) and Avi Arad (Toy Biz chairman, CEO and the founder of Marvel Studios. All your favourite knights are there, including over the top battles, weapons and vehicles. What caught my attention at the time was the different shield animals that each knight carried, so more ideas there!
Well, that's it for know, tell us if you guys appreciate this kind of posts, all feedback will be very welcomed. The idea is to keep things fresh and interesting for you!
Get you bootlegging on!