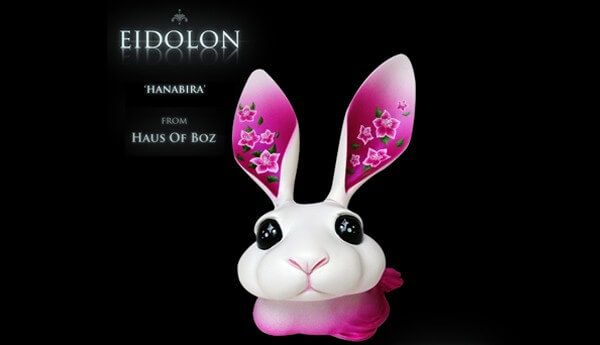 Haus of Boz's Eidolon is the second fully original resin platform from Haus Of Boz. is set for a return but this time with cherry pink and pretty flowers. The Eidolon is a shade of the long gone, giving life after death to those with unfinished stories. Silently sailing through the swirling ether, Eidolon appears as it pleases to lure you wheresoever it wishes.
Gorgeous paint job with air bush fade and fine lined painting on the flowers.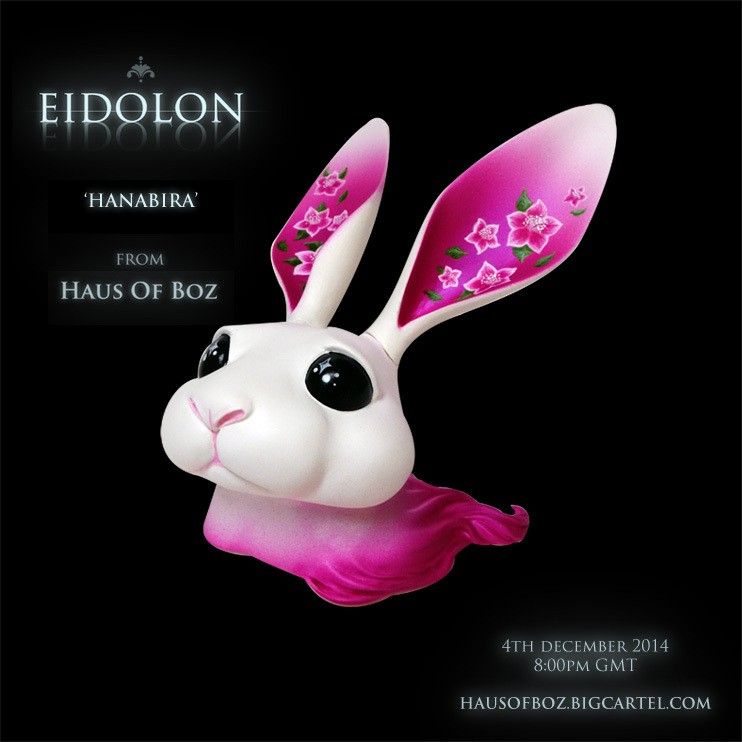 Set your calendars as Eidolon Hanabira is released 4th December 2014 at 8:00pm GMT. PRICE: £69.99 GBP. http://hausofboz.bigcartel.com/
Measuring 5.3″ from base to the tips of the ears, this is a two part mould, painted in iridescent acrylic and finished with UV resist and gloss varnish.
This is the second release from the series and is signed and numbered on the base.
(all info and Photos lifted from HOB media sites)