It's no secret that the folks at Echoes Gallery love naughty angels, but this one takes the cake. Be advised, this is no Cupid, this is the Chillpid and it's not arrows he fires, we'll let you see for yourself, just proceed with caution. You might fall in love, that is.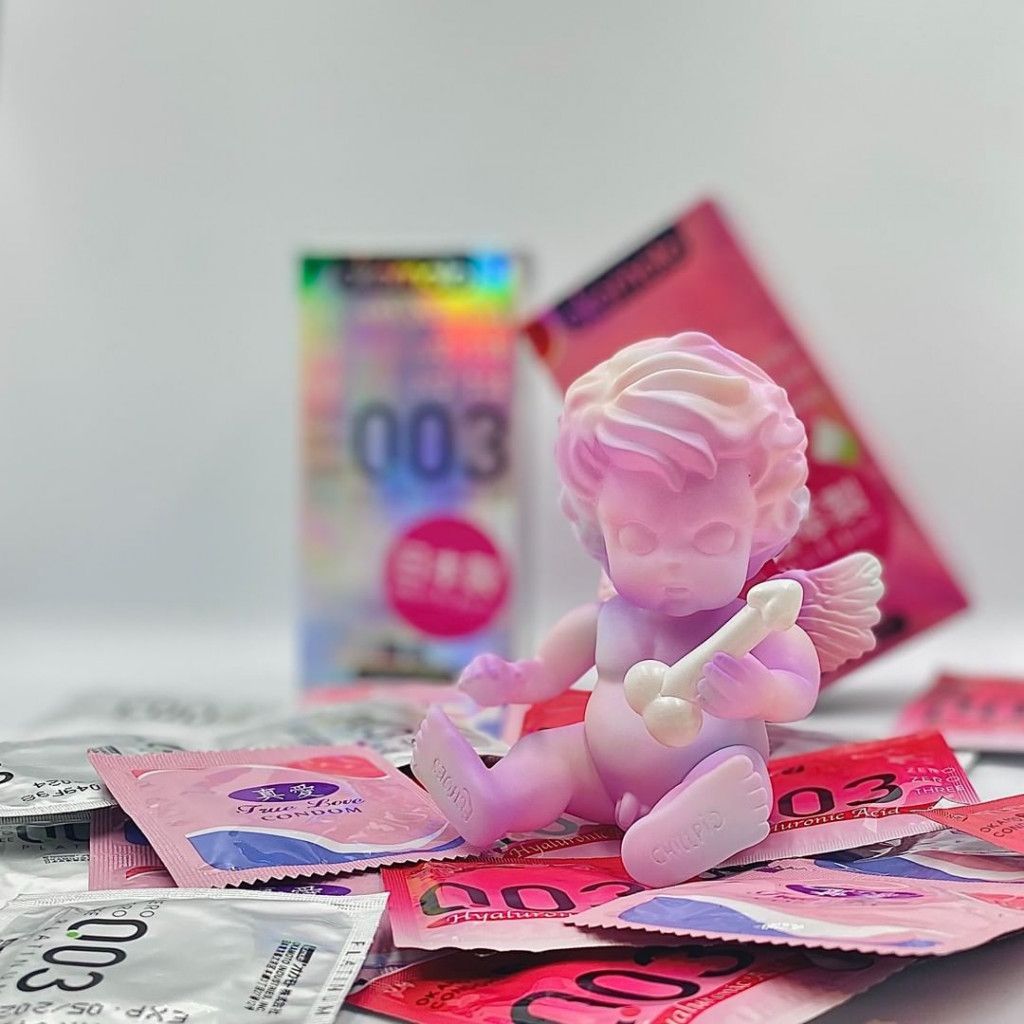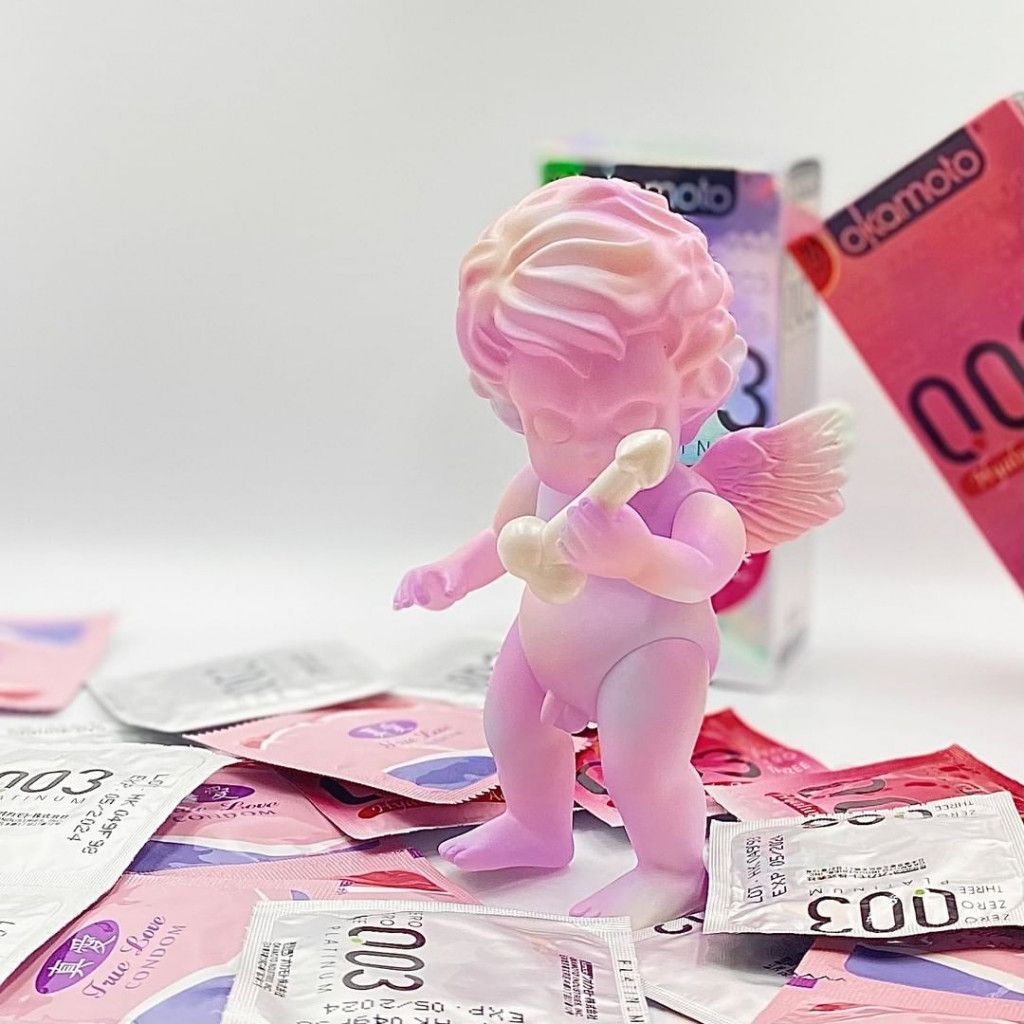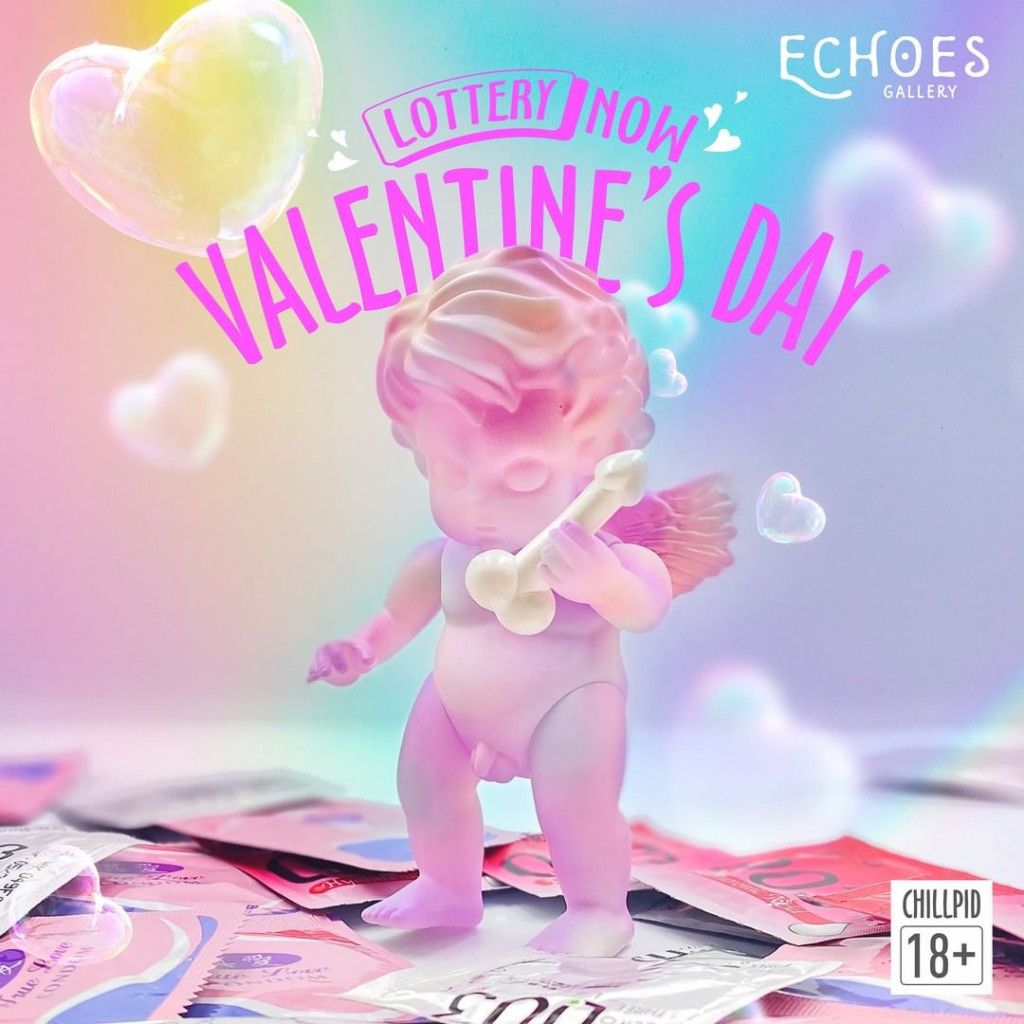 The soft vinyl Chillpid stands 125 mm and comes complete with erm… love arrow.
Price:$2280 NTD (Shipping fee not included).
Chillpid (Plastic Love Ver) lottery open
Start From:2021/07/23 18:00
● Please DM Echoes whether IG or Facebook fans page and leave message:"I want LOVE".
● Start from 2021/07/23 18:00 to 2021/07/25 22:00
● Echoes Gallery lottery will also keep some quotas for waiting list
● Please pay attention to your DM box, It would not be any proper list post online, so if you have not got the lottery, you will not receive our message.
● Only one chance per person, customer service will DM you for the payment from paypal.
《Payment Information》
● Payment have to complete before 2021/07/28 19:00, otherwise Echoes Gallery has the right to ban your chance
● Shipping date: 2021/08/05, if there's any circumstance due to pandemic, we'll contact you by message
● We will inform waiting list for further details after 2021/07/29
● Paypal Link will include shipping fee and handling fees as well
● Echoes gallery reserves the right to final decision
Find Echoes Gallery on Facebook and Instagram.