This is the first Taylored Curiosities exclusive for this years ToyCon UK 2015.  5 limited edition, Easter Bunny Worry Beans complete with bunny ear hats and painted bunny tails so cute it will make TTC scream KAWAII when we see these at Toycon! they will come in sizes of One big and four medium, each signed and numbered in this cotton candy, pink colourway.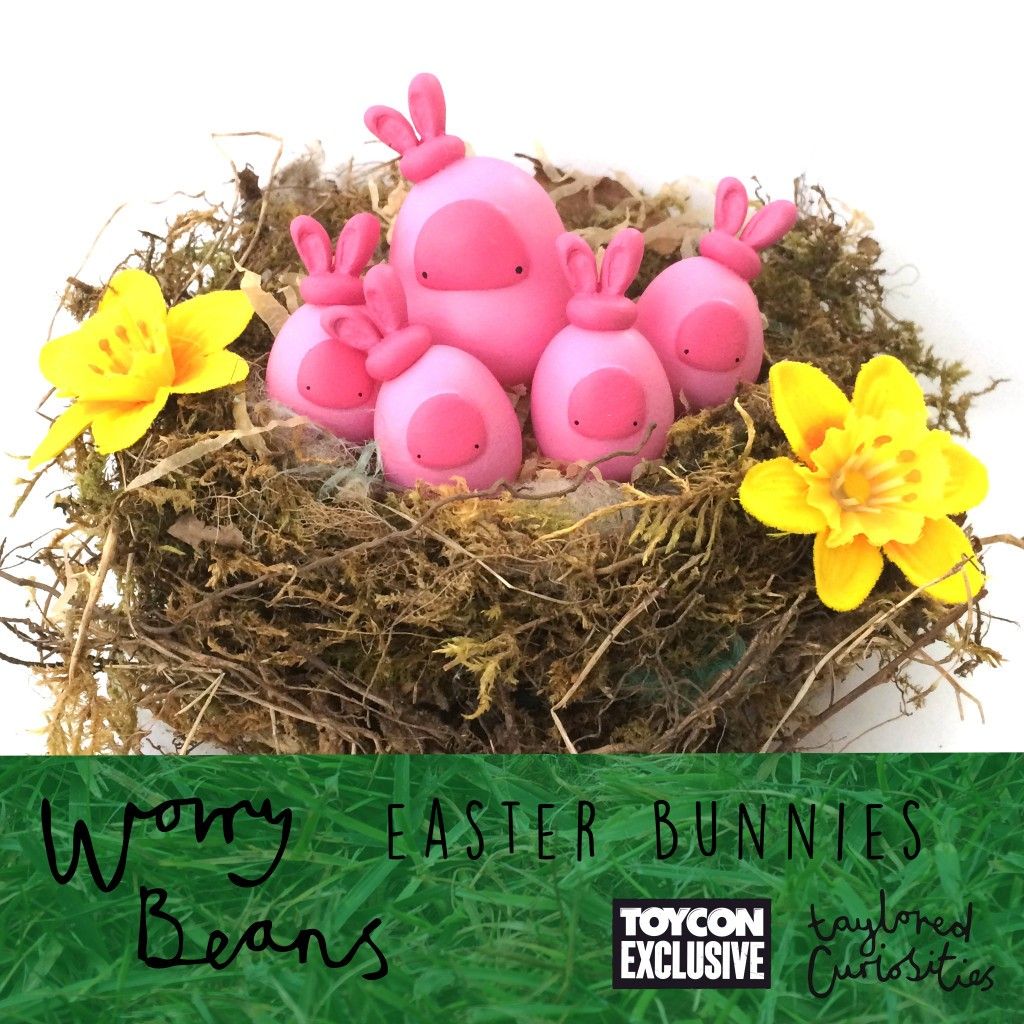 These will be available on the day with matching tipi sets.
There are blue and yellow bunnies that will be joining these, exclusively available at ToyCon UK 2015 http://toyconuk.com/
HOW TO USE A WORRY BEAN:
1. Whisper your worry to your Worry Bean
2. Tap it on the head three times and spin in a clockwise circle
3. Enjoy your new worry free life!
Check out Penny's New blog which is a nice read especially Penny's "A Proper Hello" article as she looks back at her last year set goals and her targets for this year. http://fragmentaryfauna.blogspot.co.uk/ 
You can find more Taylored Curiosities goodness via her
Oh Use #worrybeans if you share photos of your Worry Beans and tag me so Taylored Curiosities can see all your amazing adventures!
100% handmade in the UK.
(Worry Beans design, story and images are fully copyright protected. © Taylored Curiosities)