Love at first sight when we first saw the images of the OG wood original Autumn stag by Gary Ham. Pobber have re-created it in resin and beautifully hand painted. So what better way to have a wonderful piece to have on display and also serve to display other designer toys. One true great design and idea. Pobber have been working on this for the last 5 months and very happy to tell you that Autumn Stag is now available for pre-order.
Standing at over 28 inches tall, each Autumn Stag is made and painted by hand and no two pieces are identical. Autumn Stag may be made in resin but it sports the same look and finish as a wood shelf. We have worked obsessively on this by rethinking every little detail from the joints to adding protective padding on the base of the shelf.
Autumn Stag is available for pre-order now at http://pobber.bigcartel.com/
Pobber will open the pre-order for as long as they can but expect to close pre-order by April 20th . Priced at $499.00 (around £335)
Below is the wood original version.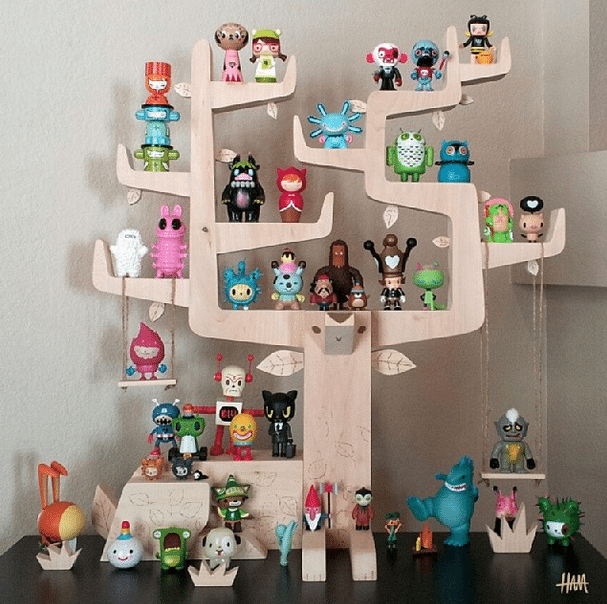 Want a Autumn Stag print? Gary has your back with a Autumn stag print over at http://www.superham.com/shop/
Autumn Stag LE Giclee print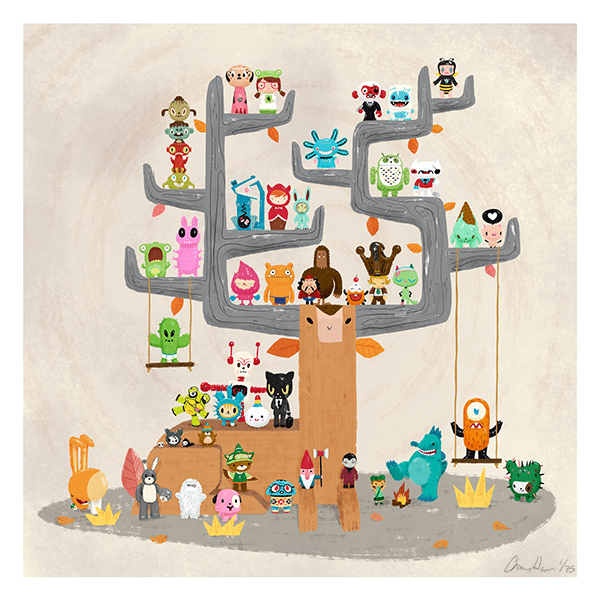 You can Tweet Gary HERE and find him on Instagram.