We all know that JPK excels in whichever platform that he is given to customise, however, we firmly believe that Jon-Paul takes it to a whole new level when given a glow-in-the-dark platform to work with. This is no exception in his latest commissioned custom either. Taking on the ever-popular 3.5inch Coarse Flash Omen as the base, Mr Kaiser has created a
Let's take a look at the custom prior to it going GID, and I'm sure you'll agree that this is in itself is pretty damn cool.
[frame align="center"]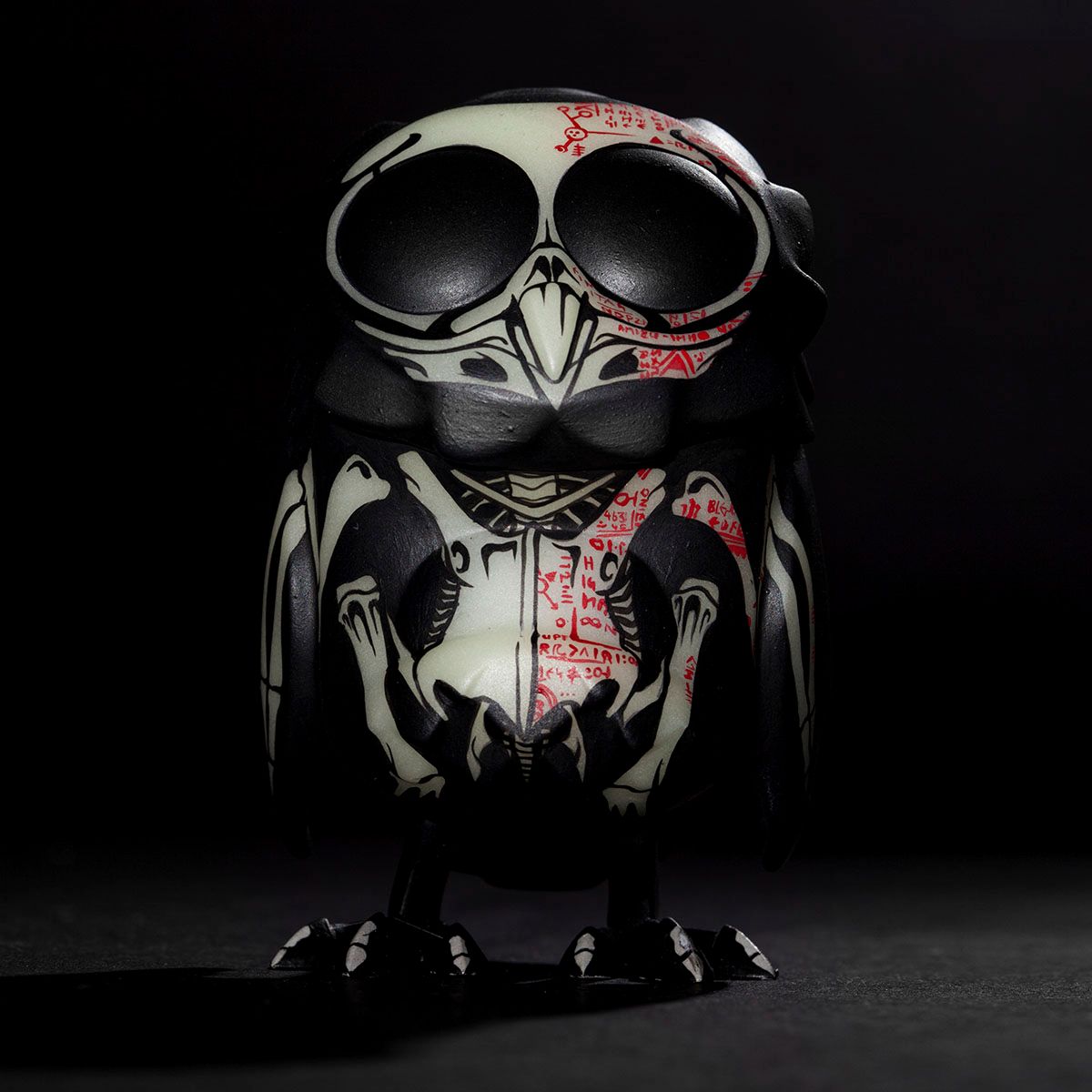 [/frame]
However, once the lights go out, you can really appreciate the efforts gone in to this piece. JPK has done an absolutely cracking job of capturing the Owl's skeleton. Really bringing this piece to life, or death depending on which way you look at it.
[frame align="center"]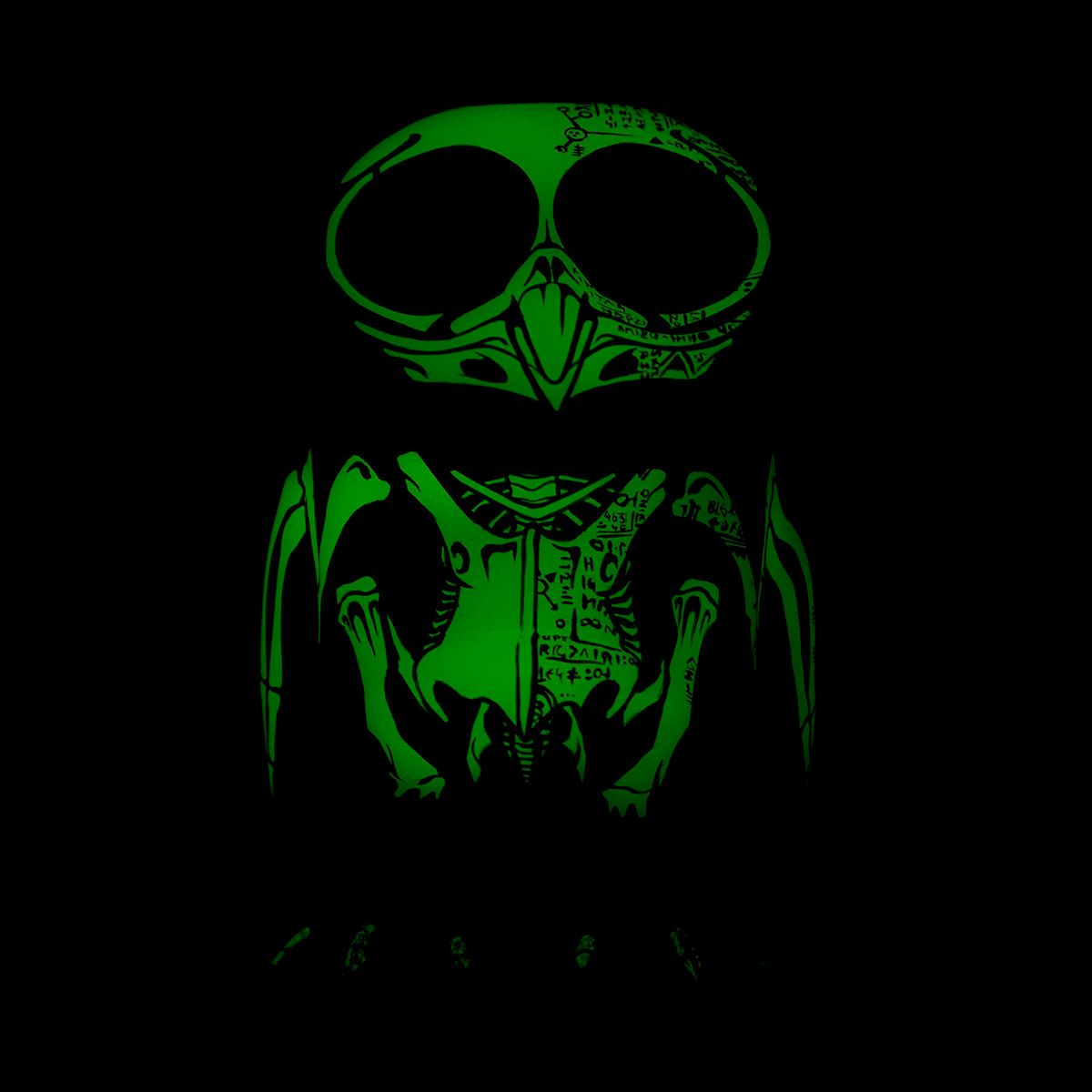 [/frame]
Photography of this beautiful Omen was done by the ever-talented Justin Allfree!
Jon-Paul is currently in Amsterdam attending the Dutch Comic Con this weekend, where he'll be gracing his presence over at the Outland Toys booth at Dutch Comic Con this weekend, with a variety of things available; customs, resins and a couple of collaborations with Emilio Garcia. Sounds beautiful. Wish we were there.