Ohhhh, with only 15 days till DesignerCon 2017, we are starting to get news drifting in on exclusive releases that will drop during the DCon weekend in November. We're always VERY excited when we hear news of a new Jon-Paul Kaiser production release. JPK has teamed up with Martian Toys & Nicky Davis to bring us all joy with a GID Dead Bear! Oh, that's right – GLOW IN THE DARK!!!! Wooōöôòoooooõ! Meet Captain Kegwright!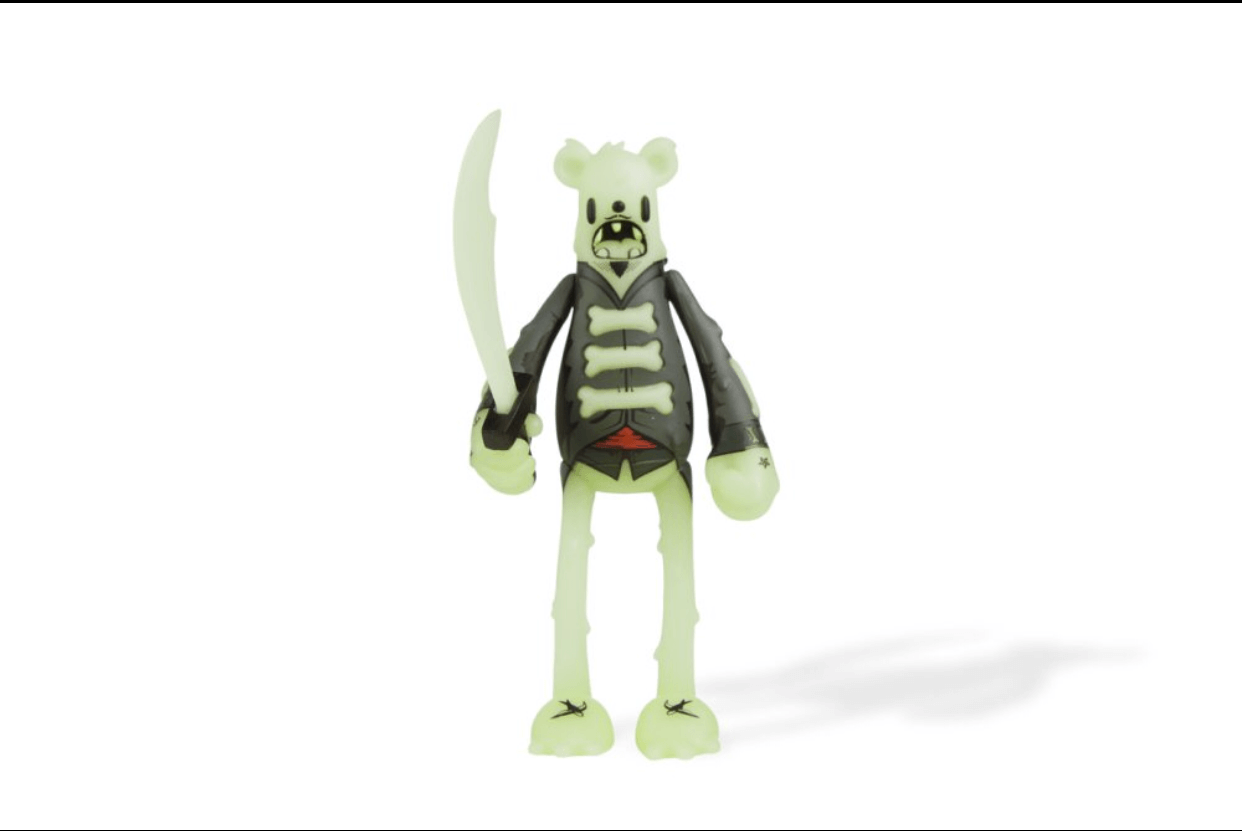 Captain Kegwright is a zombie pirate bear whose adventures put Black Beard, Captain Cook or even Captain Jack Sparrow to shame! Swashbuckling! Standing at 5.5inches tall, Captain Kegwright Dead Bear will be available from both the JPK/J*RYU booth at DCon 2017, as well as the Martian Toys DCon extravaganza! Priced at $60/£46. Definitely something that TTC will be adding to our DCon haul next month!
The Dead Bear was created by artist, Nicky Davis and is the 4th variant released to date. We brought you details of the Andrea Kang Dead Bear HERE, as well as the two Nicky Davis variants available on the Martian Toy's website HERE.