I scream you scream for ICE-CREAM! Halloween season has taken over Rato Kim's Ice-cream cat. We wonder if we licked it what the taste would be? Pumpkin spice with a dazzle of black sesame? Anyway, Rato Kim has released 10 Halloween Ice Cream cats offering a lotto style entry to own them before they melt away.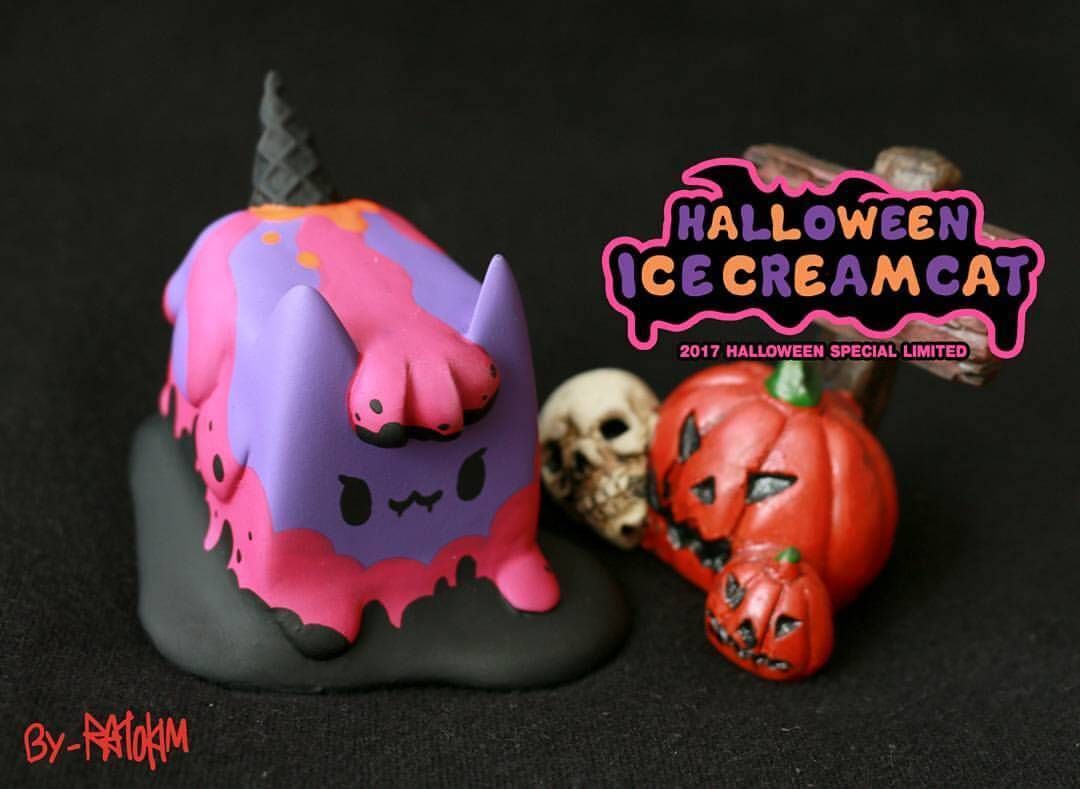 🎃
How to buy – Lottery 
🎃
🎃
Limited to 10 pieces]
🎃
🎃Lottery application period [October 28 to 30]🎃
🎃Lottery Winning Date [October 31th at 10:00 am Korea Time]🎃
🎃Price – 130usd🎃
🎃Shipping Method – Express Shipping EMS🎃
🎃Please send your name, address and contact details by email [email protected] quote The Toy Chronicle🎃

🎃
LIMITED one piece per person🎃
 Don't forget the Sofubi Breadcat has been released!
And that's not all, Rato has updated her Etsy store too filled with more Breadcat and Boxcat.
https://www.etsy.com/uk/shop/RatoKimTOY
Need a review of the soft vinyl edition Breadcat? Check our Facebook LIVE stream below.

Why not take a read of our interview and a little behind the scenes with the artist behind Breadcat  
HERE 
in our TTC Talks to Rato Kim.
Don't forget to check out Rato Kim on Facebook & Instagram too!