So we've had loads of wood the past two days, in the form of the Scrambled Wood series from the guys at Wood Candy Workshop.
First we showed Auggie, then we had Bricker & Crispy, well today we have the forth and final figure Desimus.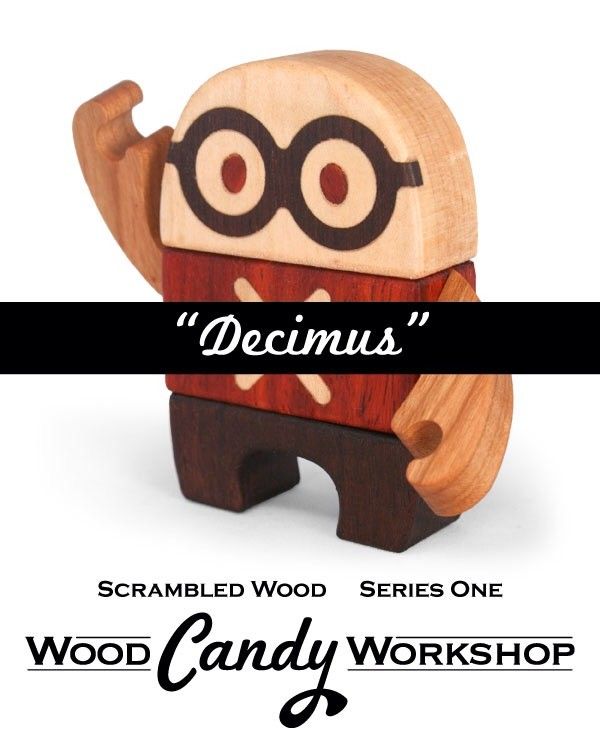 As with the other 3, Desimus comprised of 4 different hard wood species Walnut Cherry Maple and Padauk. All wood is naturally colored no dyes or stains. Just oil and wax. Details are all inlayed.
He has 4 points of articulation arms head and waist and stands at 3 inches tall.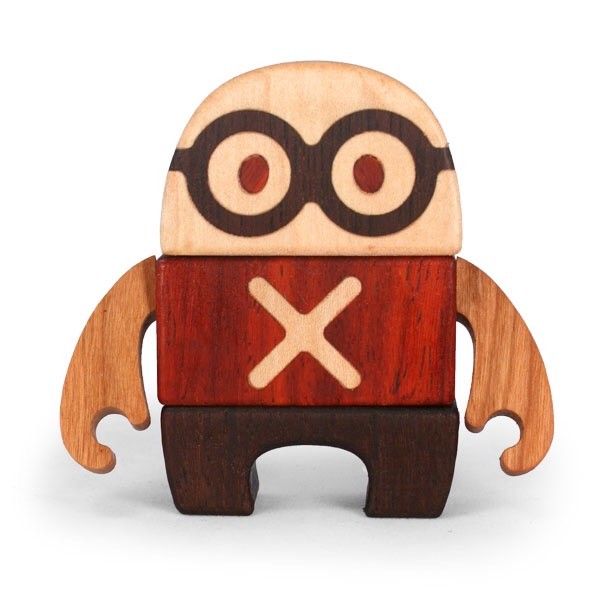 The Scrambled Wood Series will be releasing at Designer Con in Pasadena Nov 8-9, there is no announcement on edition size although they will be fairly limited as they are all handcrafted. Also no word on price as the ones at Designer Con will have special pricing.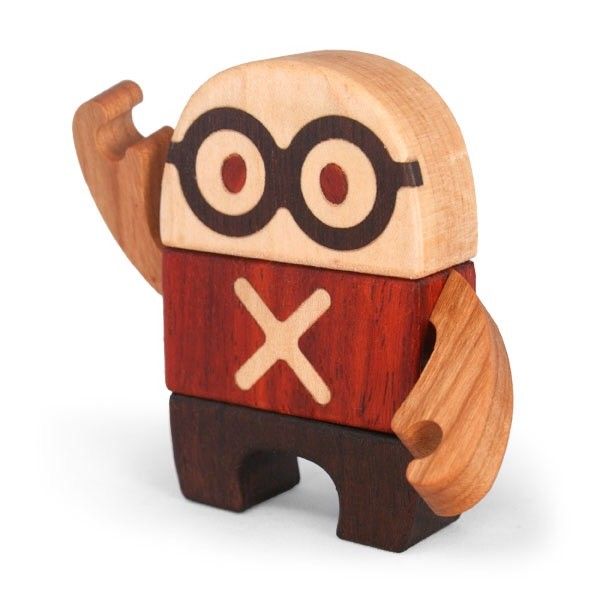 And again keep upto date by checking http://www.woodcandyworkshop.com, but wait there's more, What we haven't said is that all of these figures are hiding a secret that will be revealed Monday, so be shut to check back with us then!!