Last month we got news that Canadian Illustrator Patrick Wong X Artransmitte joined forces to release a Toycon exclusive resin piece called Dead Hippie. You can check out the WIP blog post HERE. As the big day gets closer more images are appearing and full details are out in the open.
It's a 3" toy hand cast by Patrick. They are Limited to 30 pcs with 1/6 chase in the mint green colour. They come in a very nice box made also by Patrick that also includes a card signed and numbered and will be available for £20 at Artransmitte Booth 09.
A bit of Background on Patrick's inspiration for this piece:
Dead Hippie: Dan Graham has said that youth culture (in this case hippies) believed that one would symbolically die at age 30 or when they entered the adult world. Hippies would would do drugs and enter into trances through music to get closer to (and disrupt) this kind of symbolic death.
Also comes in some sexy packaging and art work.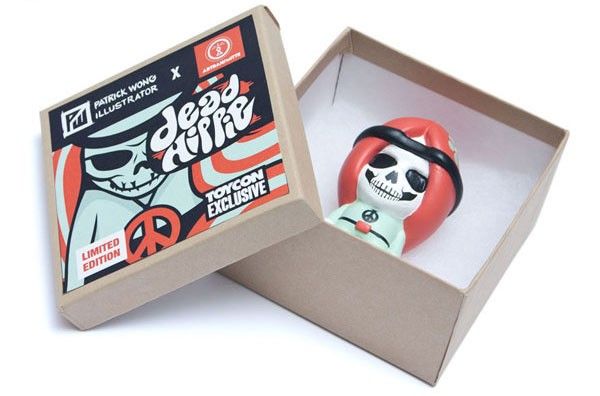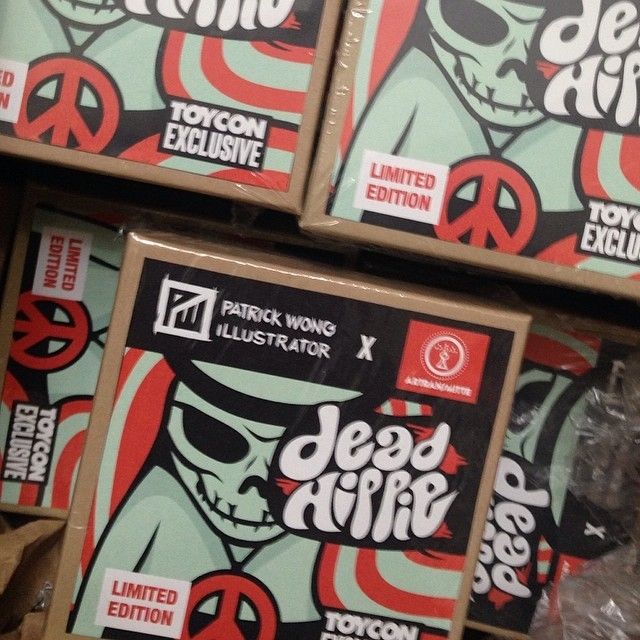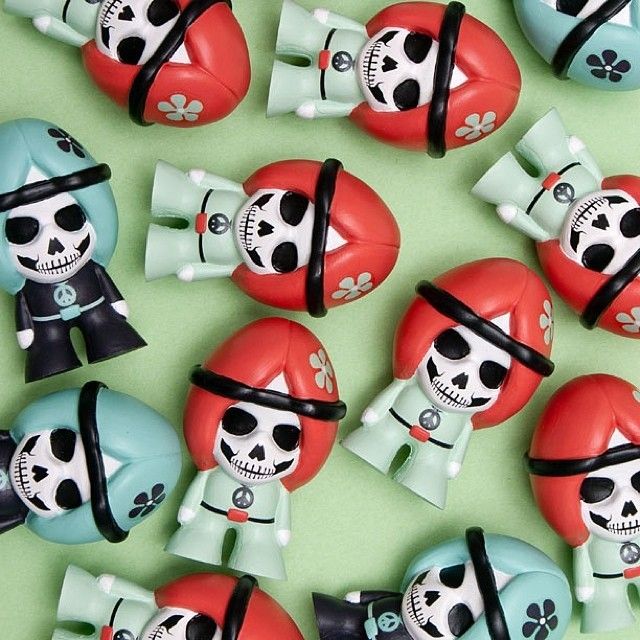 Stay in contact with Patrick Wong Via Website,  Instagram and Twitter.
Don't forget to check out Artransmitte Online shop HERE  for more toy/art goodness.