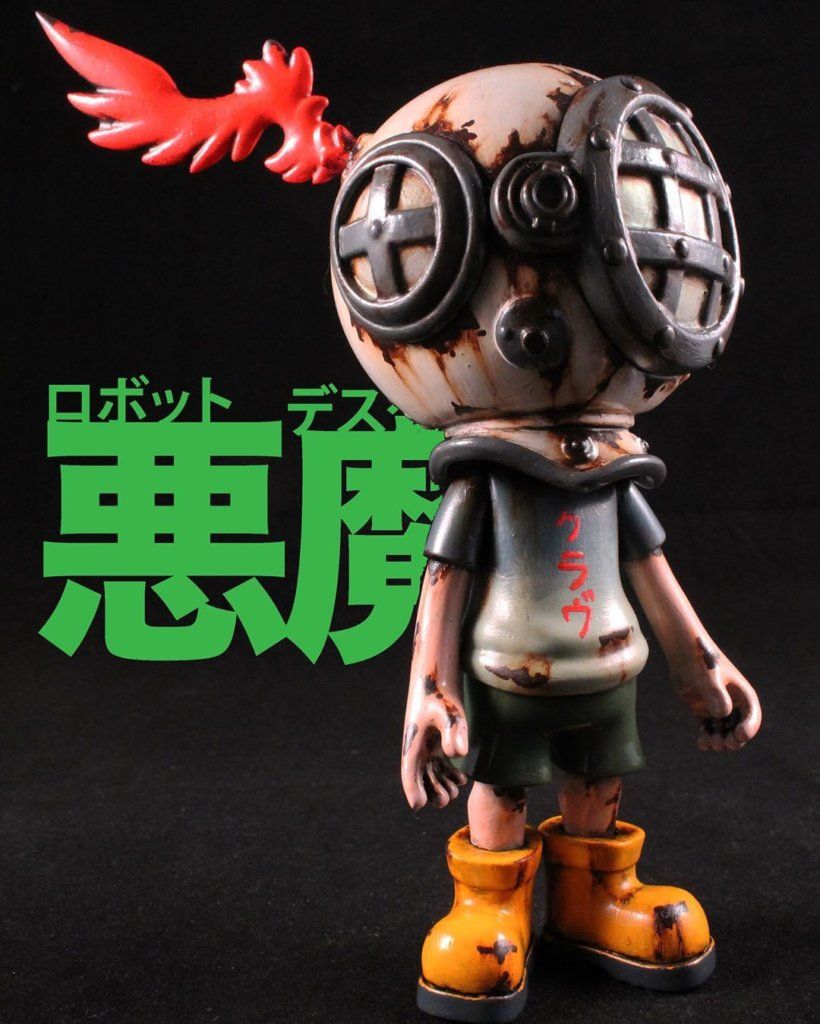 Originally set for a release at the now-postponed Five Points Festival, Klav at Creeping Death Robot Club has been working on this trio of Sank Toys. As part of an Instagram-only Lotto with Strange Cat Toys, you could be fortuitous to win your chance to own one. With the lottery running through to 11.59pm ET on 19th April, you have three days to complete the following rules to enter your name into the hat…
Creeping Death Sank Club Lottery Details!
1 – Follow @strangecattoys @sanktoys @klav9
2 – Repost with #strangecatsanklottery
3 – Tag @strangecattoys @sanktoys @klav9 in your photo
4 – Account must be public
Three winners will be chosen. Winners will be 1st/2nd/3rd place and will pick their desired colour in that order. Winners will be expected to pay $350 + shipping upon their win. Good luck!
---
Creeping Death Robot Club Social Media
Instagram: https://www.instagram.com/klav9/
Twitter: https://twitter.com/klav9
---
Strange Cat Toys Social Media
Facebook: https://www.facebook.com/strangecattoys
Instagram: https://www.instagram.com/strangecattoys
Twitter: https://twitter.com/Strangecattoys
---
If you want to support The Toy Chronicle, we have a number of options available to you. We have started to stock a wide range of releases that we think you will enjoy. Ranging from production pieces from Superplastic, to original pieces from our favourite artists. Purchasing one of our pins also really help. A quick, cheap way to also support the TTC is by making a small donation. These can all be completed below through our online shop. We appreciate all the support! Thanks!