Do we have a future DTA winner in the works by NYCHOS? Quite possibly. NYCHOS posted on his Instagram Storie HERE the other night a new digital sculpt that he is working on with the tag 'Mad stuff in progress for 2018. We grabbed the screenshot below.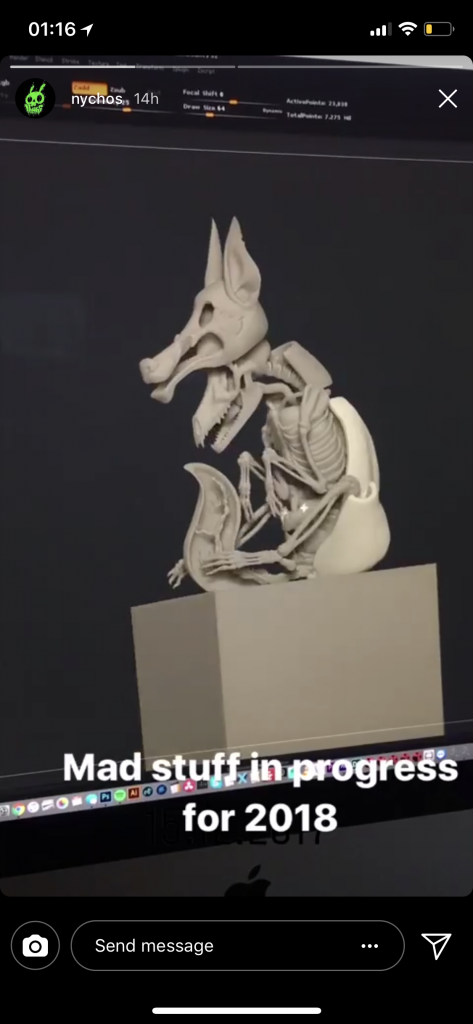 If you recall, way back in 2014, NYCHOS teamed with Mighty Jaxx to release Lepus Pellis Os Omentum – try saying that when you're drunk…. we did at the Designer Toy Awards 2015 when we announced that NYCHOS and Mighty Jaxx took down the Best Resin for Lepus. It'll be interesting to see if NYCHOS will be collaborating with Mighty Jaxx again. No details as yet. But we'll be sure to bring you them once/if we hear more. Keep up-to-date with all Designer Toy news via the TTC Mobile App. Available to download now via the App Store or Google Play Store.





Follow NYCHOS on Instagram HERE.