Plamanhobby x RecycleC Team up to bring you all new customs! We won't ramble on and waste your time as your time to enter to win is counting down! Both COWHEAD and LITTLEDEVIL both get the Plamanhobby x RecycleC treatment and both silhouettes get the gruesome treatment.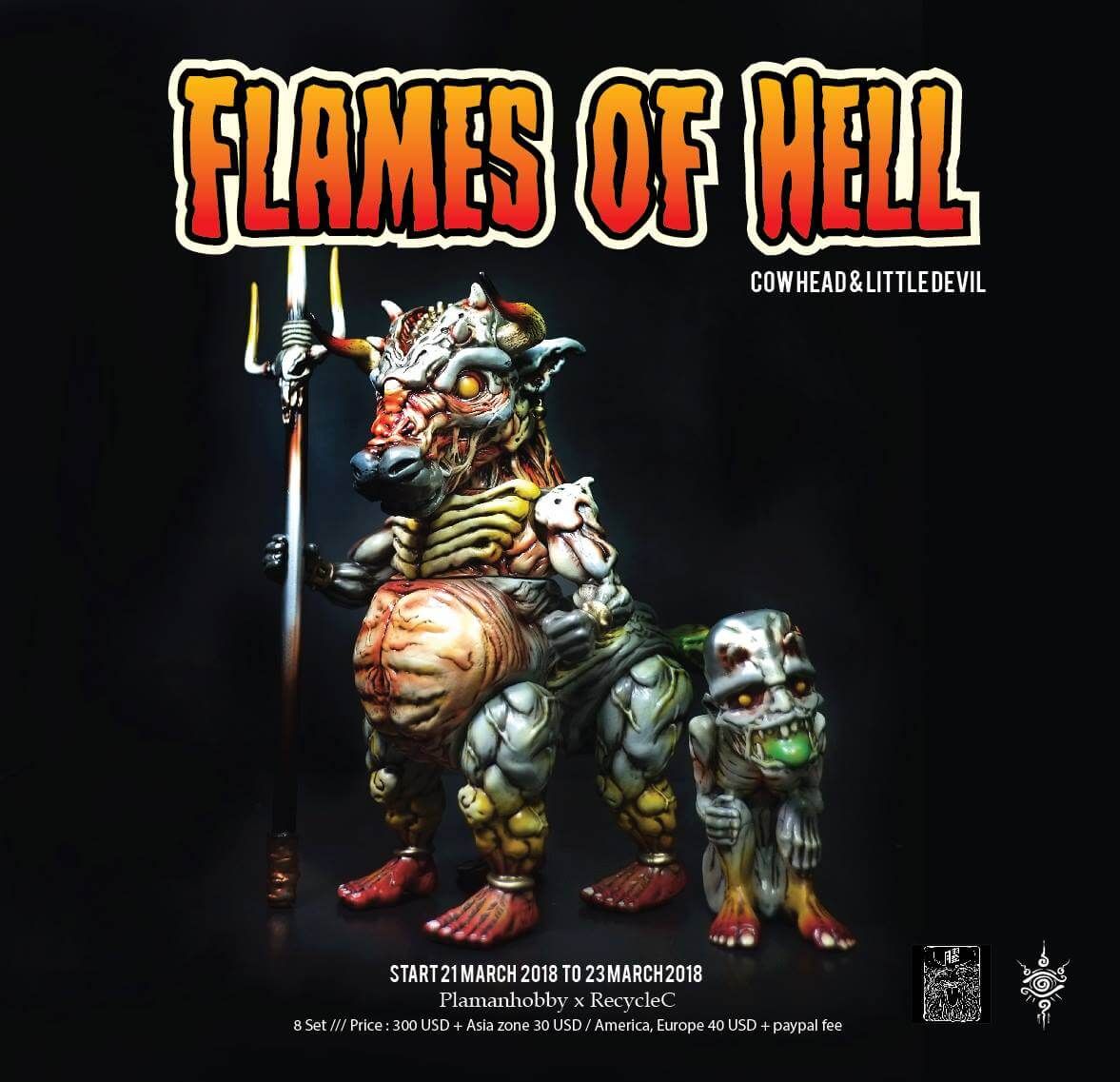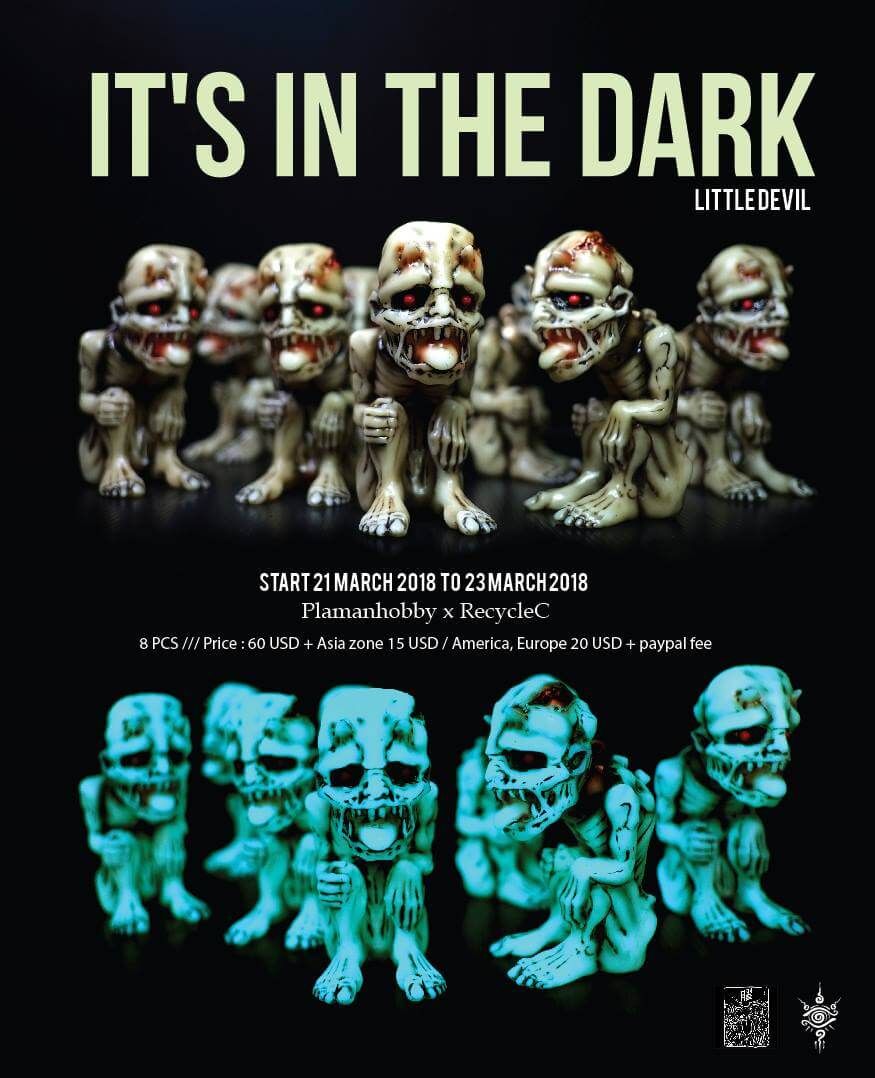 Plamanhobby x RecycleC
Flames of Hell & It's in the dark
LIMITED EDITION OF 8 Pcs.
SET A Cow Head & Little Devil Flames of Hell 8 SET
Price : 300 USD + Asia zone 30 USD / America, Europe 40 USD + PayPal fee
SET B Little Devil # It's in the Dark 8 Pcs
Price : 60 USD + Asia zone 15 USD / America, Europe 20 USD + PayPal fee
Lottery sale opens NOW until Fri 23rd, March 2018, 23:00 pm Bangkok Time
Please submit your order to r[email protected] 
and Subject: Flames of Hell and It's in the dark
1. Name
2. Shipping Address
3. Country
4. Telephone Number
5. Paypal Email Address
6. Instagram / Facebook ID
Lottery winners will receive notification emails by Fri 23rd, March 2018. Winners are reminded to settle payment accordingly before the deadline as stated in notification emails. Item will be shipped by Late March, 2018
Need your Designer Toy news first? You should look to download our new TTC Mobile App. Designer Toy news direct to your smartphone. No dealing with social media algorithms.
IT's FREE!
Find Recycle C via Facebook, Instagram and email for commissions [email protected] tell him The Toy Chronicle sent you.