Check out this ass! Bruckaroni has taken the 7inch Kidrobot Labbit and created this magnificent pull-along toy. Meet Maximus the Magnificent Donkey. Maximus's wheels actually work, his tail can swing and the hat rotates too. Magnificent.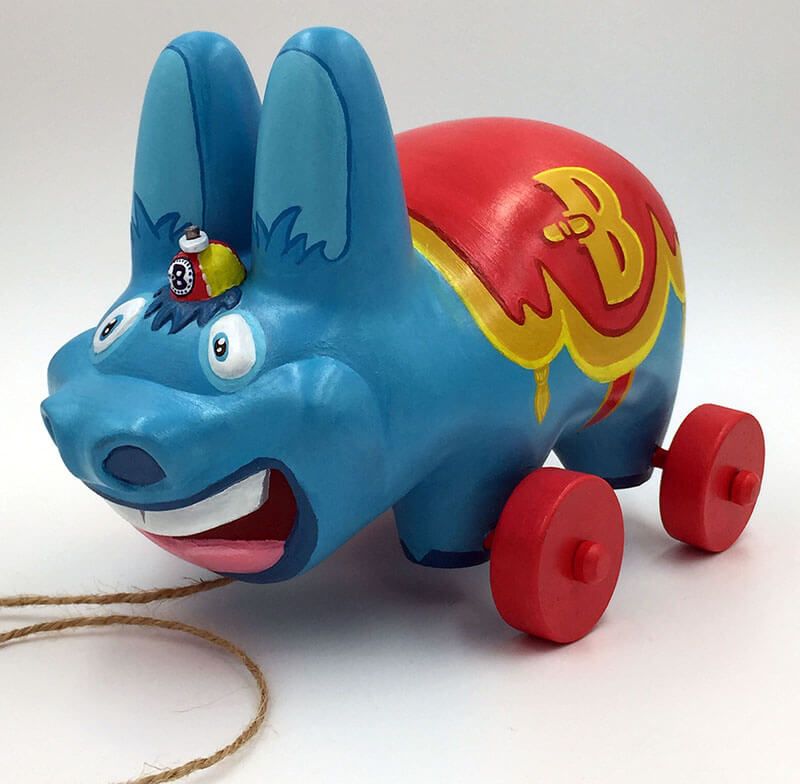 Maximus is an energetic light-hearted donkey always looking to put smiles on faces. His first thought when he wakes up in the morning is "I can't wait to get this day rolling!" (pun intended). In a world where we are so bogged down by negativity, Maximus's goal in life is to help people embrace their youthful spirit and to remind them that it's OK to cut loose and have a little fun. Maximus wants you to help make the world a little more magnificent by grabbing life by the string, taking advantage of the moment and remember what it's like to be a kid again!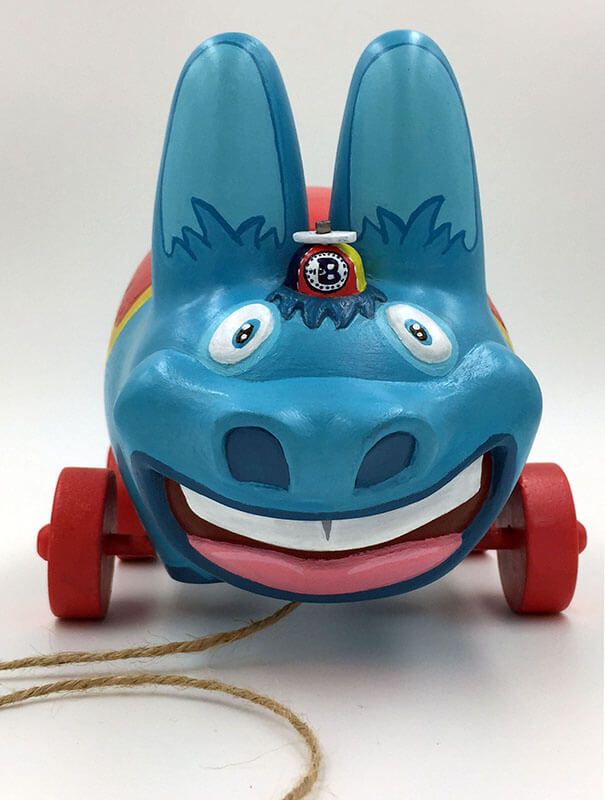 Whilst we don't have any details on whether Maximus the Magnificent Donkey is for sale or not, you can go check Bruckaroni's work on Instagram HERE or via his Big Cartel HERE, where you can pick up some patches & pins, as well as some of Bruck's older custom work.