Earlier I brought you news of butterflies & floral designs, now I'm bringing you news of awesome skull cosmonauts from Russian artist, Kosrobot. TTC catering for all kindsa fun & art! Kosrobot is about to drop his Cosmos Cold figures next week. You can find the details below to mark your calendars for purchase.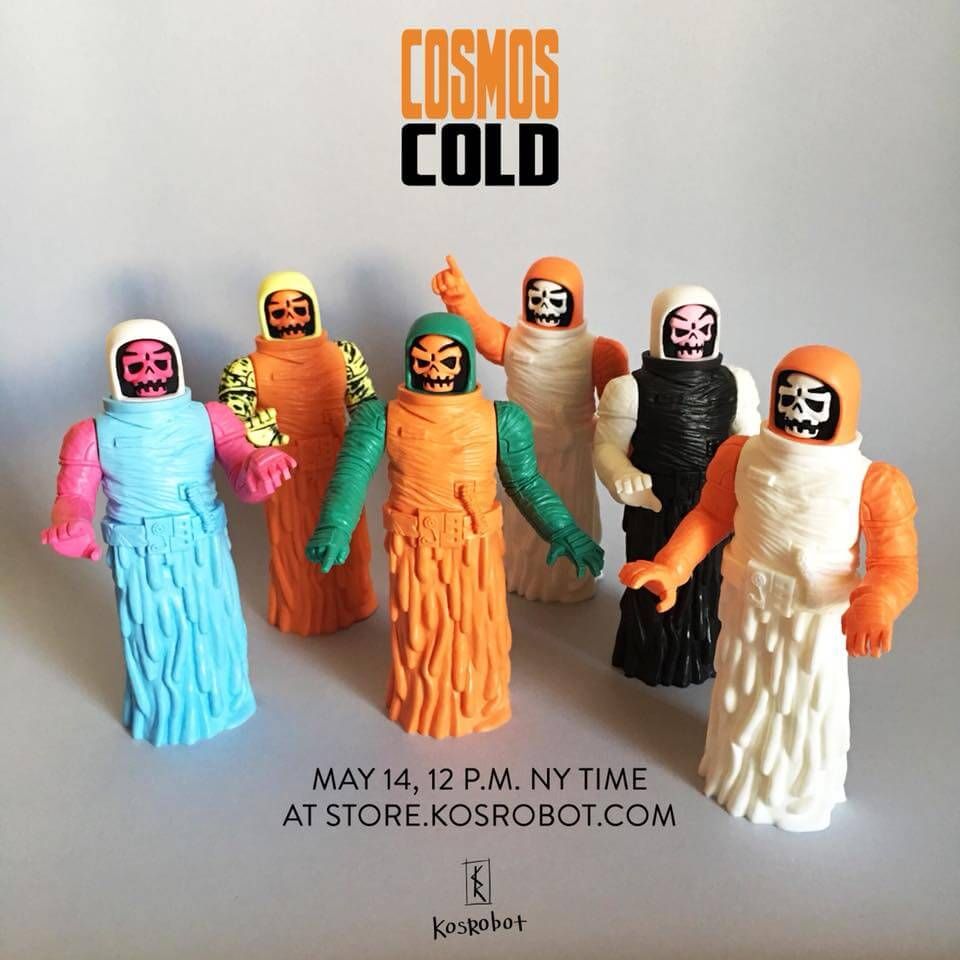 Dropping at 5pm BST (12pm ET) on Monday 14th May at store.kosrobot.com, you'll be able to get your hands on these 6inch figures.  At this stage, no details on price or run size.
Have you considered searching the App Store or Google Play for the TTC Mobile App? You should. You totally should. Why? Cos it's your Designer Toy News the EASY way! Also, it's totally FREE and totally ACES!